Sometimes, you just need a story that will make your day better – and maybe even restore your faith in humanity. Some of us are also just tired of writing about April the giraffe.
So, it's high time that we introduce you to Windel.
This adorable 12-year-old labradoodle is back with his family and healthy once again after he was rescued from a steep ravine in Summit County last month.
On February 6, Windel was first reported missing from his home in Silverthorne. Two days later, the Summit County Animal Shelter got a call saying a dog was trapped in a ravine in the Mesa Cortina subdivision.
When animal control found Windel, he was curled up, freezing and unable to move from the bottom of the ravine, which was filled with deep snow.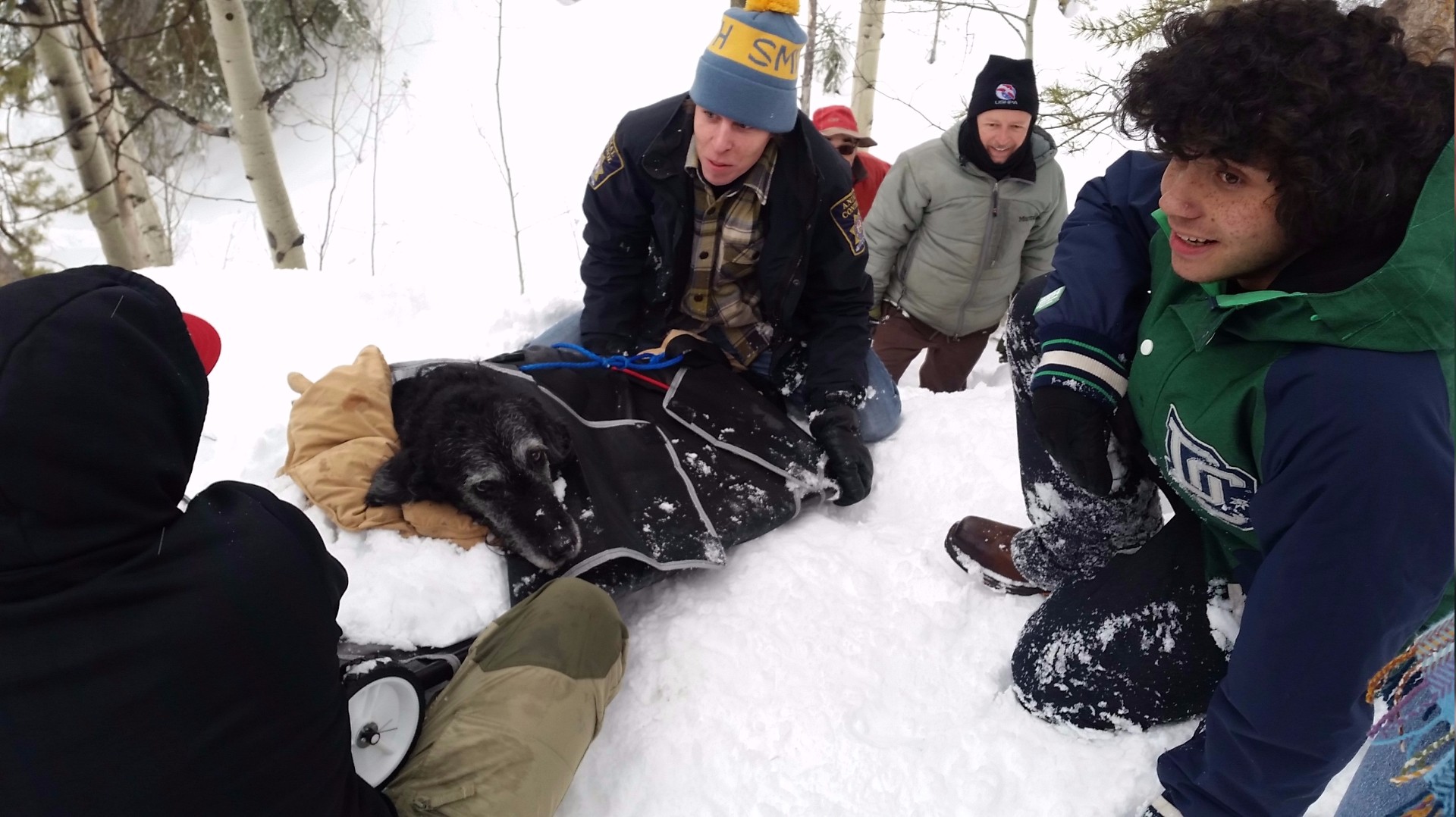 Officers used a stretcher and climbing rope attached to three trees to pull Windel to safety. He was cold and hungry, but only suffered a minor scrape to his head.
At first, he had trouble standing, but after a little rest, he's feeling better and is back with his family.
We're glad you're doing better, WIndel! Don't wander off again!