Three people were displaced following a fire that engulfed a home, destroying it on Tuesday afternoon.
The blaze sparked on Tom Bay Road in Bennett, which is near I-70 and Manila Road. Smoke could be seen from miles away.
Its cause is still under investigation, but the Arapahoe County Sheriff's Office says it's not "apparently suspicious."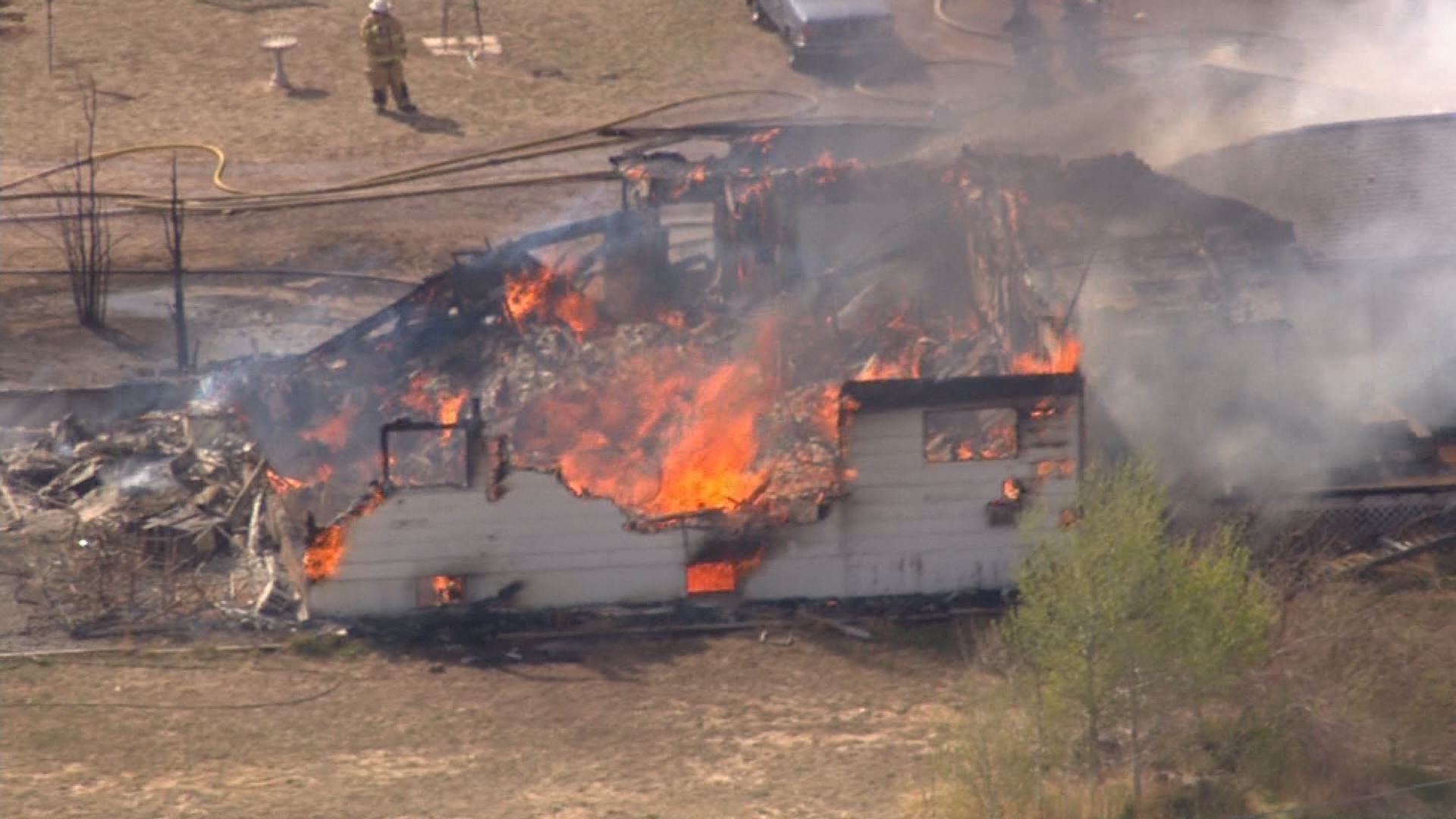 One dog and three cats are still unaccounted for, but no humans suffered injuries.
ACSO took to Twitter to reinitiate that while this fire was not a burn ban violation, the county remains in a burn ban.