Haven was diagnosed with Neuroblastoma on April 18, 2012 at 2-years-old.
She had been complaining to her mom, Erin Anderson, about stomach pains.
Her parents took her to the doctors several times, but one of those times her doctor felt a mass in her abdomen.
They rushed her to the hospital where they found a tumor in her abdomen.
"When you take your child in to the doctor because they don't feel good, you don't expect to walk out with a cancer diagnoses. It's not something you expect. But it happens a lot," Anderson said.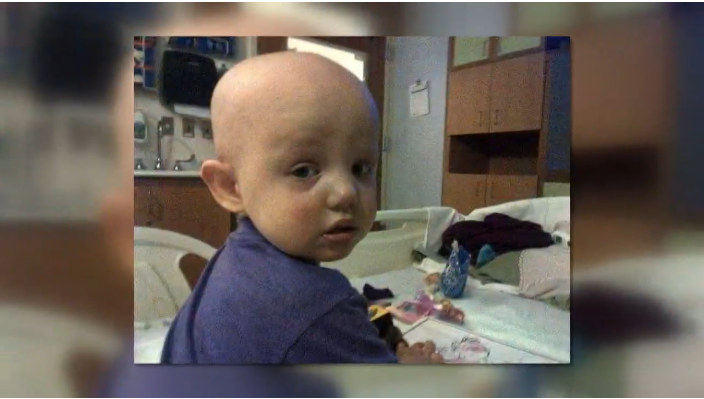 One of the people who was instrumental for Haven's recovery is Doctor John van Doorninck, a pediatric oncologist and Haven's doctor.
Dr. van Doorninck remembers the day well.
After receiving the images, he determined Haven had a large tumor in her belly that was extending in to her chest and that she had Neuroblastoma.
"I remember looking at that and wondering who the girl would be on the other end of that," van Doorninck said.
Neuroblastoma is a cancer that arises from the nervous system and happens almost exclusively in children. It's rare, about 1 in 100,000 children.
There are various features of the tumor that help to predict how difficult it might be to treat.
These features are age of the patient, when it presents, where it has spread, what it looks like under the microscope, and certain genetic features.
For Haven, all of those features lined up to be a high risk tumor.
"I remember walking in to her room and seeing a beautiful two-year-old" van Doorninck said. "The love, oh the love that they had, and the determination to get through this, and I knew that we were going to be a great team."
Dr. van Doorninck knew that his team had a lot of work ahead of them.
After three and a half years of intensive treatment which included chemo, surgery, bone marrow transplant, radiation, and immunotherapy, her doctors decided that she was in remission.
Now she is on another medicine to try to keep her cancer from coming back, and that will be concluded in October after five and a half years of treatment.
It is a secondary prevention trial with side effects that have included hearing loss, compression fractures in her spine from radiation therapy.
None of her treatment or side effects have dampened her remarkable spirit and drive to help others.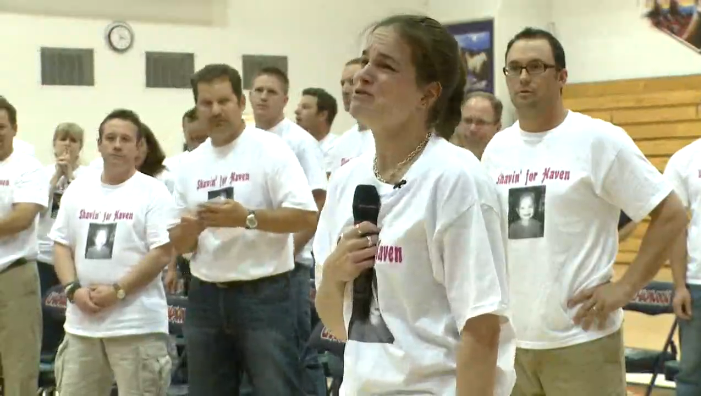 "Childhood cancer needs more attention, it needs more funding, it needs more research. A lot of times we parents of childhood cancer patients are the ones to be doing that," Anderson said. "It takes a lot of work, there is a lot of people out there who do a lot of work to raise awareness and to raise funds, to end this someday, and I hope in my lifetime that I get to see that."
Interestingly, Corey Rose, did a piece on her several years back when her mom's school, Chaparral High School, raised money for Haven.
At the event, more than two dozen of the schools leaders, teachers, and staff all shaved their heads.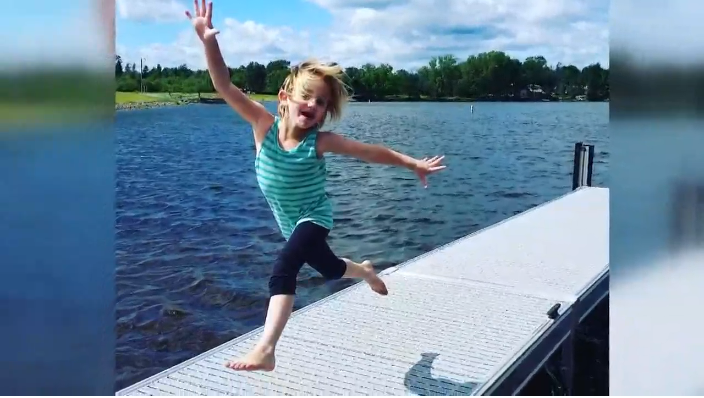 "Childhood cancer is really one of the success stories of modern medicine. 50 years ago the cure rates were really negligible, it's fair to say that virtually no one survived," said van Doorninck. "Through an organized effort of research and accumulating knowledge from one decade to the next to the next, we now can boast a 70 to 80 percent cure rate over all for certain childhood cancers and for certain forms of leukemia upwards of 95 percent and it's due to the collaborative effort of researchers and the parents who are willing to participate on clinical trials with their children."
Haven wants to play hockey and stay actively involved in the raising of funds to help other children like her.
10,300 children were diagnosed with cancer in the US in 2016.
RELATED: Buddy Check9: Childhood Cancer
To learn more go to http://www.coloradocancercoalition.org.