A middle school in Aurora got a big surprise Wednesday when they were given some brand new instruments for their music classes.
Electric guitars, keyboards, bass guitars, ukuleles, drums, and others were donated. It's the first of many donations that an organization wants to bring to schools all over Colorado.
North Middle School in Aurora offers a guitar class to its students. It's the first year they've had the class, and many students were excited to learn.
"In the first days of school we started just learning how to play," said student Julisa Zamudio. "And now, we can play three songs."
"I feel like you can express yourself with it," said student Alexia Dustillos. "It's through music, and I think that's cool."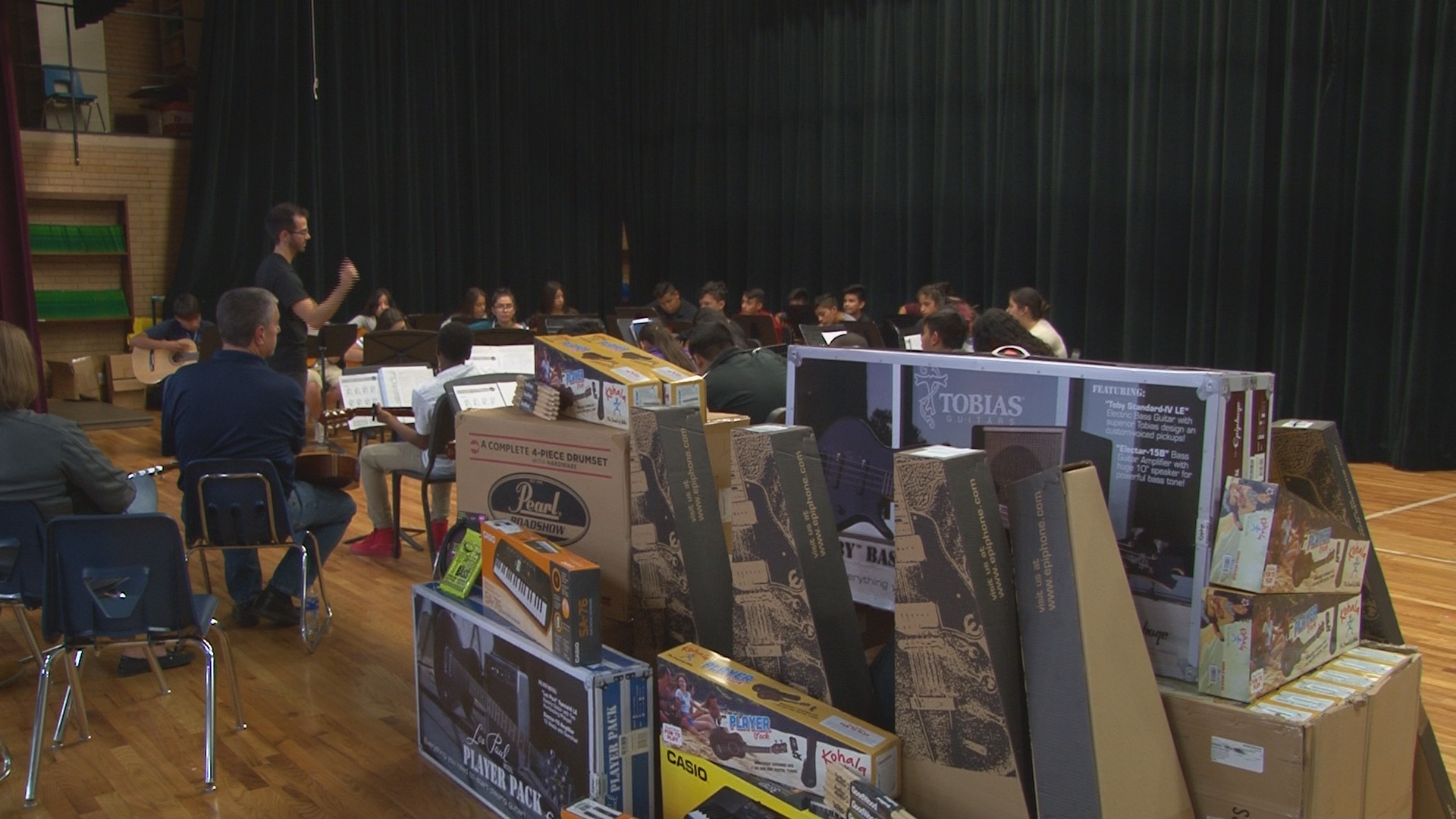 Zamudio and Dustillos were two of many students that played songs in the school auditorium on Wednesday. They played for folks from Little Kids Rock and Niagara Bottling.
Little Kids Rock is a non-profit committed to bringing music programs to schools across Colorado. They partnered with Niagara Bottling, a local water bottling company, to make the donation to North Middle.
"Music is one of the programs that gets cut out of a lot of schools," said Steve Kieffer, a human resources manager at Niagara.
Kieffer's kids also played guitar when they were in middle school.
"I saw what it did for [them] - it gave them confidence," said Kieffer. "It prepares them for their future... and maybe to get up on stage and perform."
Matthew Cavazos is another student in the class. He says the class has motivated him to perform in a band one day.
"We have a small class... and it's really easy to learn," Cavazos said. "[The teacher] gives out good instructions and it's something I'm able to learn."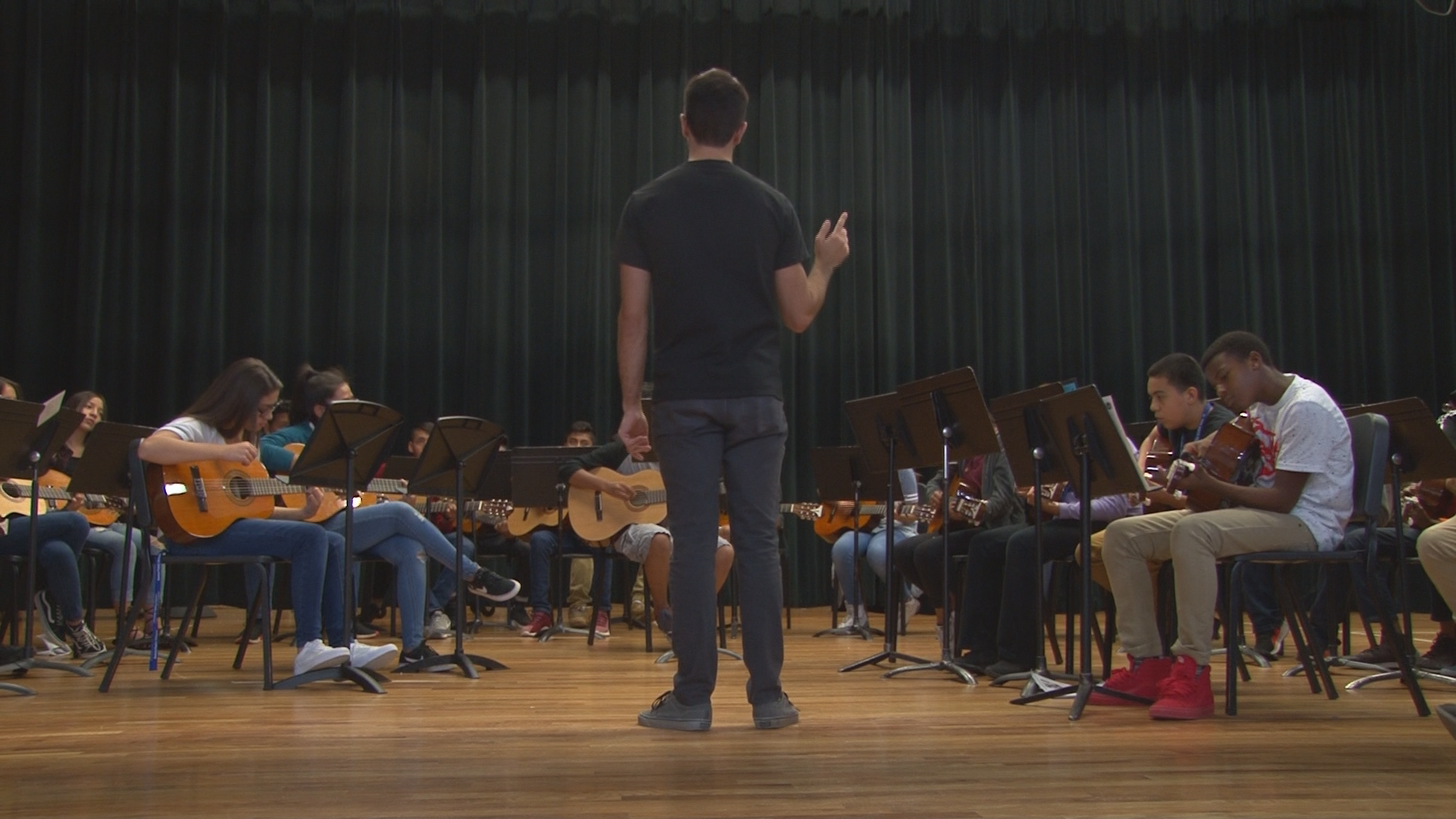 Luke Kirkopoulos is the teacher. He studied music at Michigan State, and this is his second year at North Middle.
He said the donation is huge, especially for a music program where the students are so excited to learn.
"You get kids who are like, 'Oh, like I really like this artist, I really like this song, can we do this in class?'" said Kirkopoulos. "They get a lot more invested because it's something that they're interested in outside of the classroom itself."
The class will continue until the end of the year, and many of the students said they want to take it again next year.