It's been one week since Dave Shelton watched the home he spent decades building burn to the ground in Idaho Springs.
"I broke ground 24 years ago," Shelton said.
Working as an artist, Shelton has painted murals and carved everything from towering wooden sculptures to smaller pieces.
"It's gone from little pieces to 30 footers in Washington DC," Shelton said.
Many of those pieces of work—handmade custom guitars, his workshop and the house he filled with priceless art pieces—all vanished in a cloud of smoke and ash in just hours.
"I had art work in there that was priceless," Shelton said. "A signed copy of a Stevie Wonder set list. 24 years gone in 4 hours."
At the Clear Creek County Sheriff's Department, Captain George Weidler says the house was burned down by Robert Leibold who has been charged with first degree arson.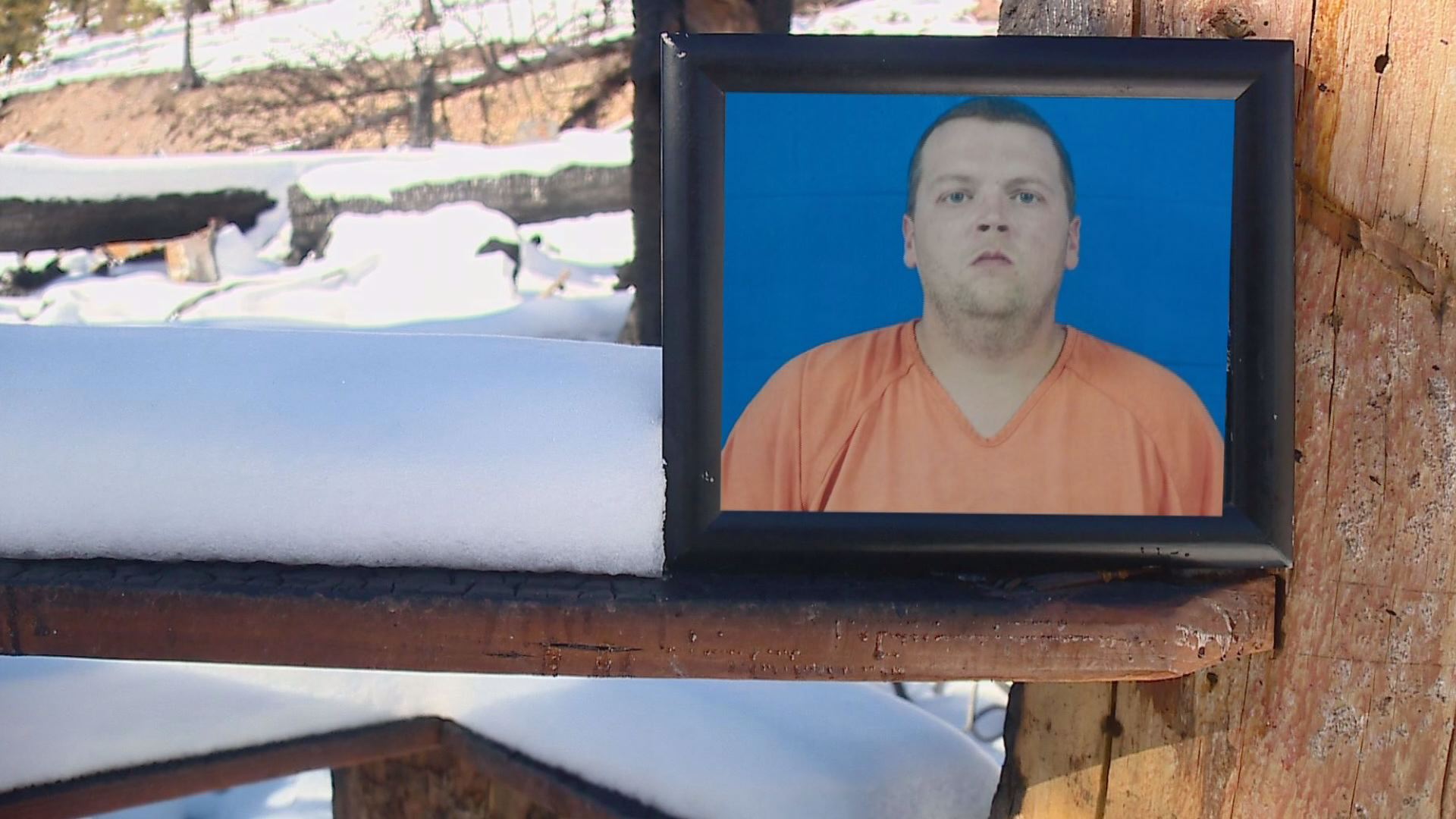 Police say Leibold was renting from Shelton and living in the house. He got upset, burned the house down and then called police to let them know.
"He [Leibold] called the sheriff's office and said he set the fire," Weidler said.
Despite all he lost, Shelton doesn't blame his former tenant who he says is bipolar and couldn't afford medication.
"He was just a victim, no different than me, because he couldn't get his meds—he can't afford it," Shelton said.
Instead, Shelton says he's focusing on the positive.
"If there's one thing I hope people get from this, it's to not be so angry and learn to forgive," he said.
In 6 days, his GoFundMe page has collected nearly $6,000. He's also received donations from friends and strangers.
"I went from having no guitars to having four," Shelton said. "My car is full of clothes and gifts."
Now, as any good artist would, Shelton see's all the destruction as a blank canvas.
After just one week, he's already coming up with some ideas on how to transform his old burned up house into his next great project.
"My daughter, son and I are designing phase one," Shelton said. "Phase one will be called the Phoenix—from the ashes it rises."