The city of Arvada says it will need to spend $12,000 to clean up messes left by homeless people.
Over the last year and a half the city says it's seen an influx of homelessness, which has brought trash and human waste into parks and under overpasses.
"This is a community issue," said police chief Don Wick. "It's not that [homelessness here] is new, what's changed is the population numbers."

Not too long ago the junction of Wadsworth Boulevard and I-70 was the spot for homelessness in Arvada. Camps of people would huddle under the overpass and in a nearby grassy area. Now all that remains is the silhouette of a sleeping man and a woman with a sign on the corner looking for help.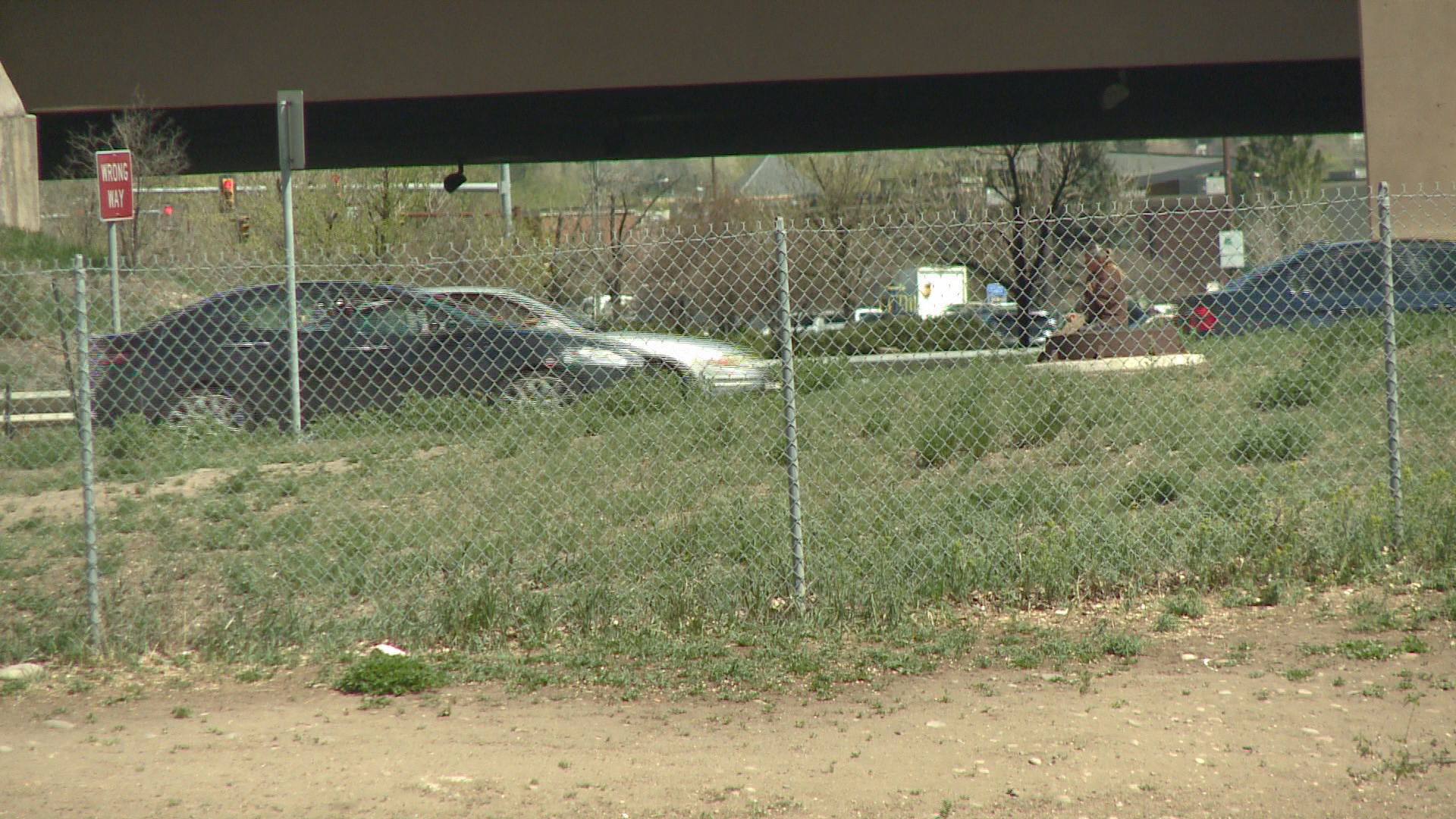 Chief Wick is the reason for the dispersion from the area. He assigned two officers to patrol the section of town and get to know those camped out there.
But outside of that, he concedes, this is just as new of a territory for his city as it is for those migrating to its streets.
"How can we work with individuals at the individual level and try to get to the root cause of what's creating the homelessness," Wick asked rhetorically. "I think it's time for us to come forward with some really smart social entrepreneurs who can come up with some creative solutions to this issue."

Wick estimates Arvada has 60 homeless people: a number that doesn't reflect the dozens of families that he says have been pushed to the streets because of rising home costs.

Most now hang under bridges along the city's two main trails, leaving trash, needles and waste in their wake.

"Obviously we are concerned about the safety and protection of our community but then secondly we don't have a lot of services here in Arvada," Wick said.

The idea is to increase those services while eroding the stigma that comes with them.
With the help of neighboring Wheat Ridge, Wick hopes to create an emergency shelter by the end of the year.

"These are people," Wick said. "These are human beings and they deserve to be treated with respect and also deserve to have some help to the extent that we can provide that."

Wick says he is looking for social entrepreneurs and business people to reach out and help.
Jefferson County recently started Heading Home, a group of community leaders focused on coming up with creative solutions to its homeless problem.