Children who grow up in the foster care system often don't learn some of the life skills commonly taught by a parent or a sibling.
That includes knowledge about how to buy and maintain a car.
Certified mechanics from the Adams County Fleet Operations Department on Wednesday attempted to fill some of those education gaps for teenage foster children interested in learning about cars.
Jacquelyn Maestas recently aged out of the foster care system and says she wants to learn more about cars to protect herself.
"As a woman everyone wants to take you for granted because they think you're stupid and you don't know what you're talking about when it comes to cars," Maestas said. "We don't got people to show us how to do it or who are willing."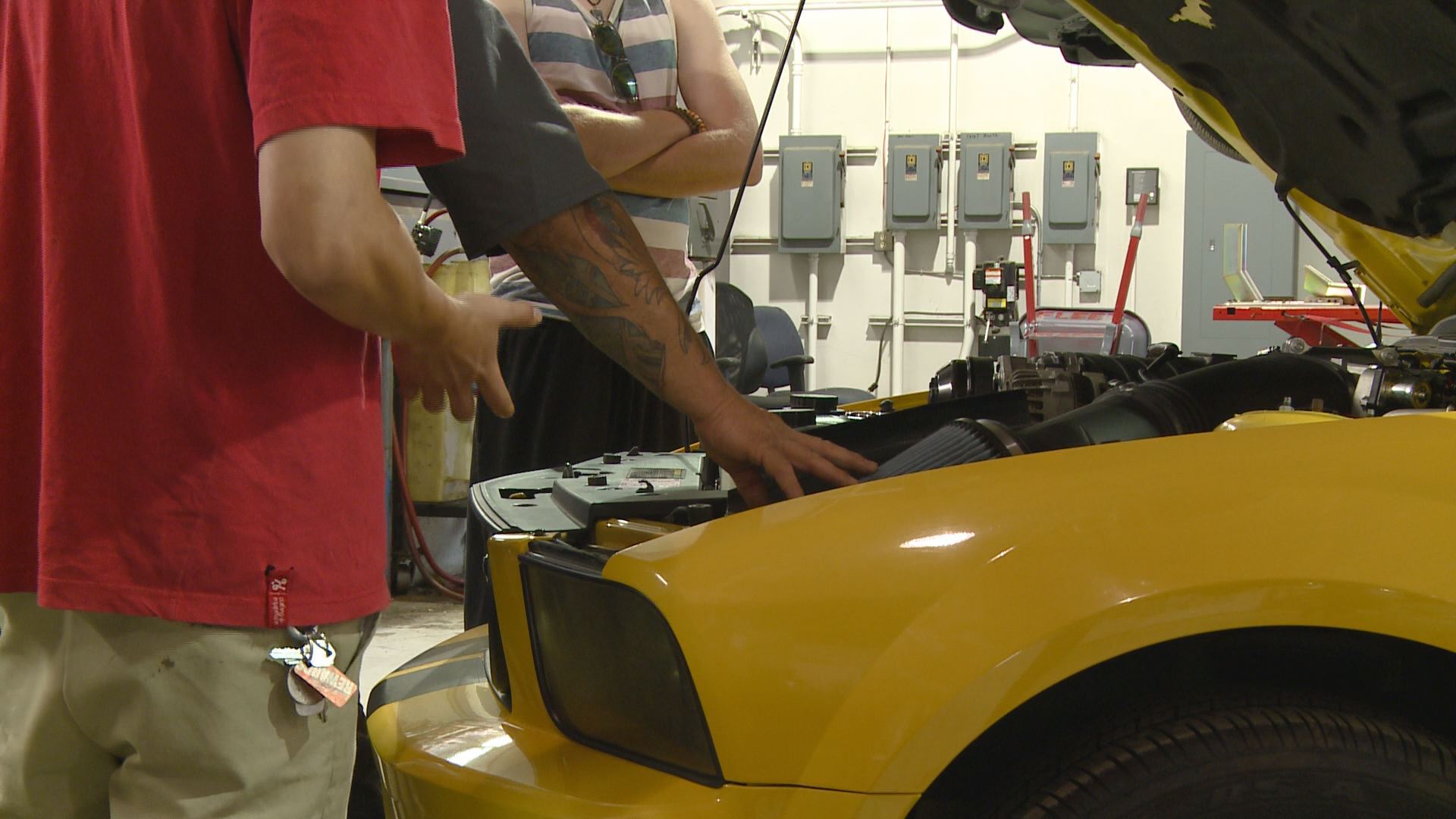 Adams County Commissioner Charles "Chaz" Tedesco is an advocate for foster children.
He was once a foster child himself and knows the odds are against most people who age out of the foster care system.
"In the first year after they age out of foster care, 70 percent of women end up pregnant and on county services," Tedesco said. "Men – 50 percent of those men – statistically end up in our jail system or incarcerated. We need to end that."
Inside a county fleet garage in Commerce City, the teens learned how to avoid costly car-buying mistakes, how to check a vehicle's oil, change a tire and other basic maintenance.
The mechanics say teaching the teens has been encouraging.
"It's nice to see people who are interested in cars still," Master Mechanic Russell Thomas said. "That there's still maybe a passion for mechanical knowledge and understanding."
Thomas points to a shortage of young people interested in going into their profession.
"We need all the help we can get, especially from people just coming into it," Thomas said. "So many people are exiting the work force, and you can make a decent living at it, and it's fun."