The owner of a long-standing Brighton watering hole found inspiration for his remodeling in a pretty unlikely place.
Jordinelli's Bar and Grill, placed smack dab in the middle of Brighton's growing Main Street, has been looking to renovate its maroon walls and yellow ceilings as the shops around it become 'trendier' according to owner Daniel Doherty.
The surprise as to how he was going to go about it came last week when Doherty was digging through a forgotten crawl space and stumbled upon something as old and precious as the bar itself.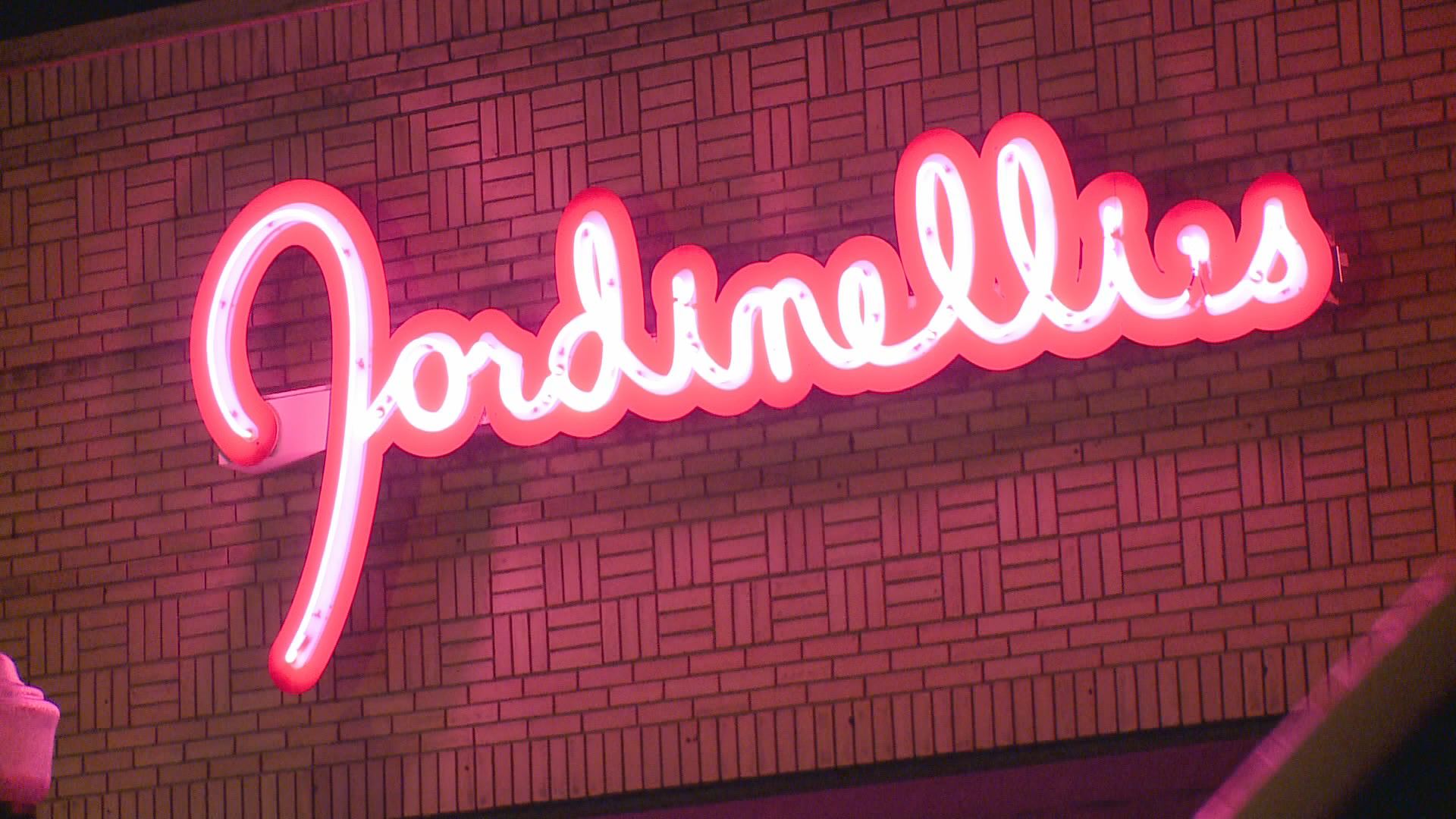 "The bar tells stories for the last 80 years and these murals I'm sure tell a story," Doherty said.
When scoping out the scrawl space above his bar's ceilings Doherty came across four painted murals on four-foot walls, which he guesses were painted in the 1930's or 1940's.
"I was shocked," Doherty said. "I said that's what we're going to focus on as far as the remodel goes."
The paintings are about 11-feet long and depict lush trees and rolling mountain ranges.
Decades of peeling paint and dimming lights meant renovations were already in order for Jordinelli's, so Doherty says the murals were a perfect theme for the redecorating.
"You know if I could write a book I'd have a lot to tell [from this bar's history]," Doherty said. "Just so much history in downtown Brighton itself."
Jordinelli's bar hopes to extract the murals from the tiles in the ceiling and hang them in the main room.

The owner plans to start doing that in the coming weeks.