A person was taken to the hospital after the car they were driving traveled off the road and onto the Cherry Creek Trail Tuesday morning.
The Denver Fire Department says the crash happened after a car ran a red light and crashed into another vehicle at 8th Avenue and Speer Boulevard.
One person was transported to Denver Health with unknown injuries.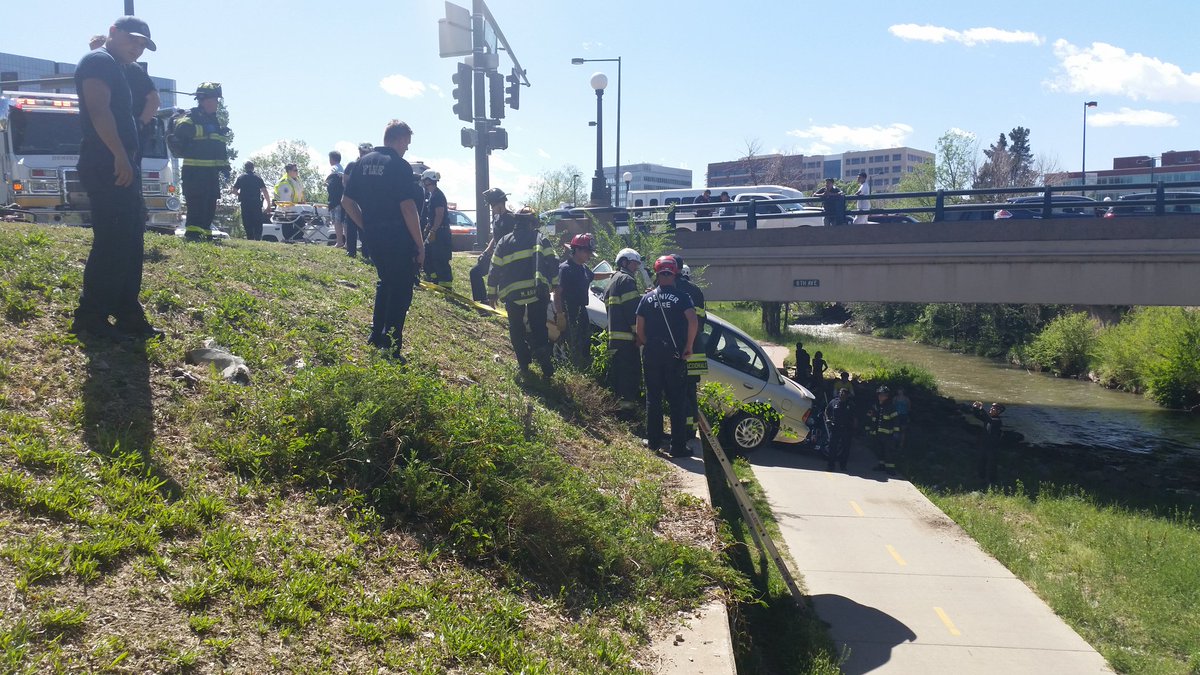 Fire crews worked to secure the vehicle before they removed it from the trail.
The cause of the crash is under investigation.