A 9-foot-tall mock grenade may not be the first thing that an unbuckled person in a car brings to mind.
But that's what the Colorado's Department of Transportation is using to push their seat belt safety campaign, a press release from CDOT said.
"This sculpture is bigger than life, and so is the issue," Sam Cole, Safety Communications Manager for CDOT, said in the press release. "We need to change the way people think about beltless passengers."
The grenade reads "An unbuckled passenger can be just as deadly" on its front. In a crash, these passengers can turn into heavy projectiles that will fly into others in the car.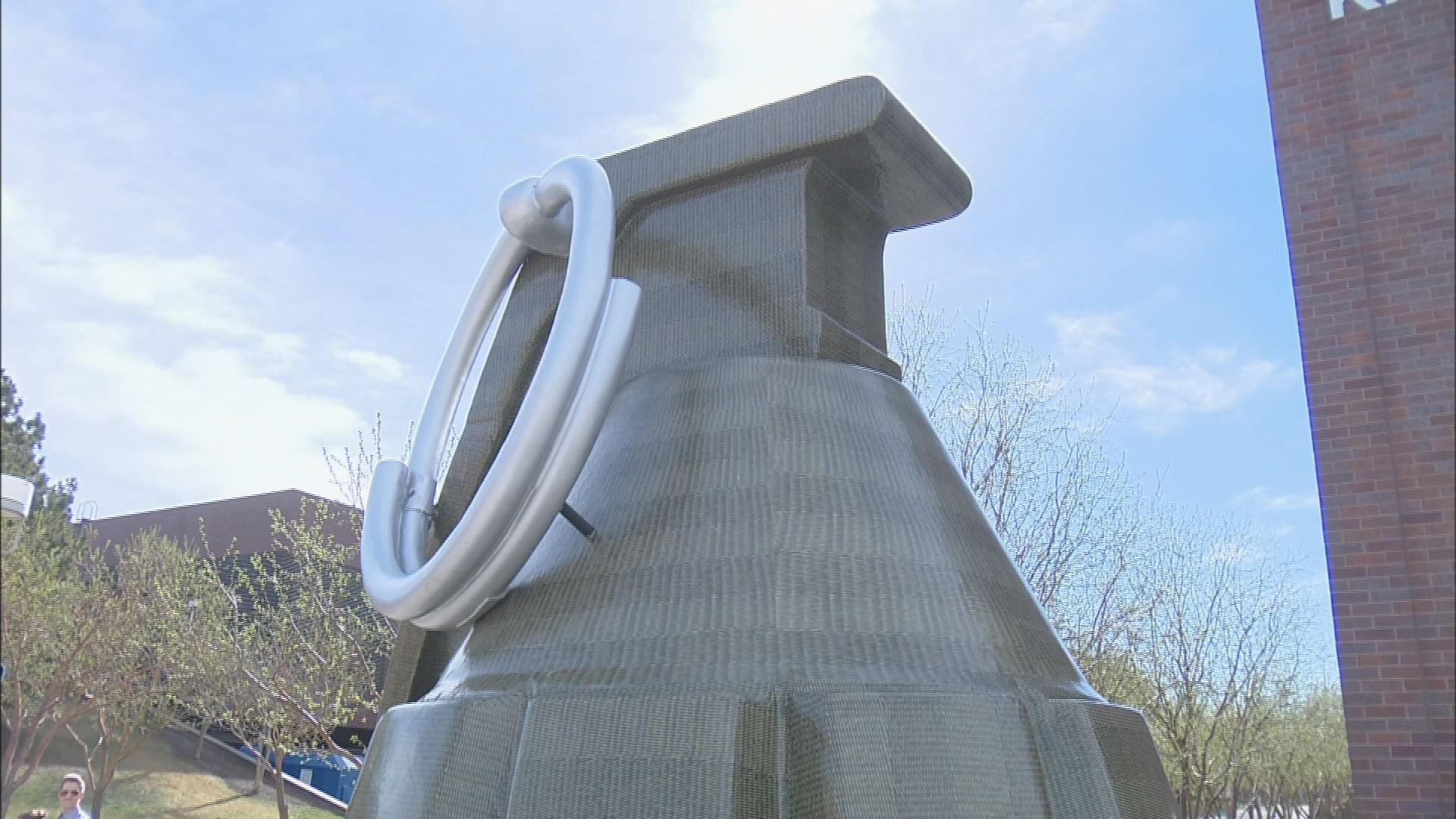 Crash survivor Christie Haskell, who was at the grenade's unveiling, can testify to that. She was in a high-speed car crash in 2002, and while she was belted a friend of hers wasn't.
This friend smashed into her and broke Haskell's collar bone, causing permanent hip, spine and neck damage.
Fifteen years later, Haskell has a limp, attends regular physical therapy and is unable to do certain household tasks such as fold laundry or load the dishwasher.
The grenade will remain on display throughout metro Denver over the next few months.