The people pictured in a controversial photo from Hanging Lake that lit up the internet last week have been fined, the U.S. Forest Service confirmed to 9NEWS.
Activewear company Liquido Active made waves on social media after posting a photo of their models doing yoga on the lake's iconic log while a photographer swam in its blue water.
Wednesday, the forest service said the models and photographer were issued citations, but did not say for how much.
A local Instagram account known for shaming people who disrespect nature in the state shared the photo with dozens of angry users weighing in.
In the aftermath, the company issued an apology on Facebook.
9NEWS spoke with the owner of Liquido Active at the controversy's peak, who said she had no idea swimming wasn't allowed.
"When we got there, a guy was swimming," Renata Facchini said. "It didn't even cross my mind. I'm so sorry for that."
Those who have been to Hanging Lake know there are multiple signs that say not to get in the water. It's an effort to help preserve the ecosystem there.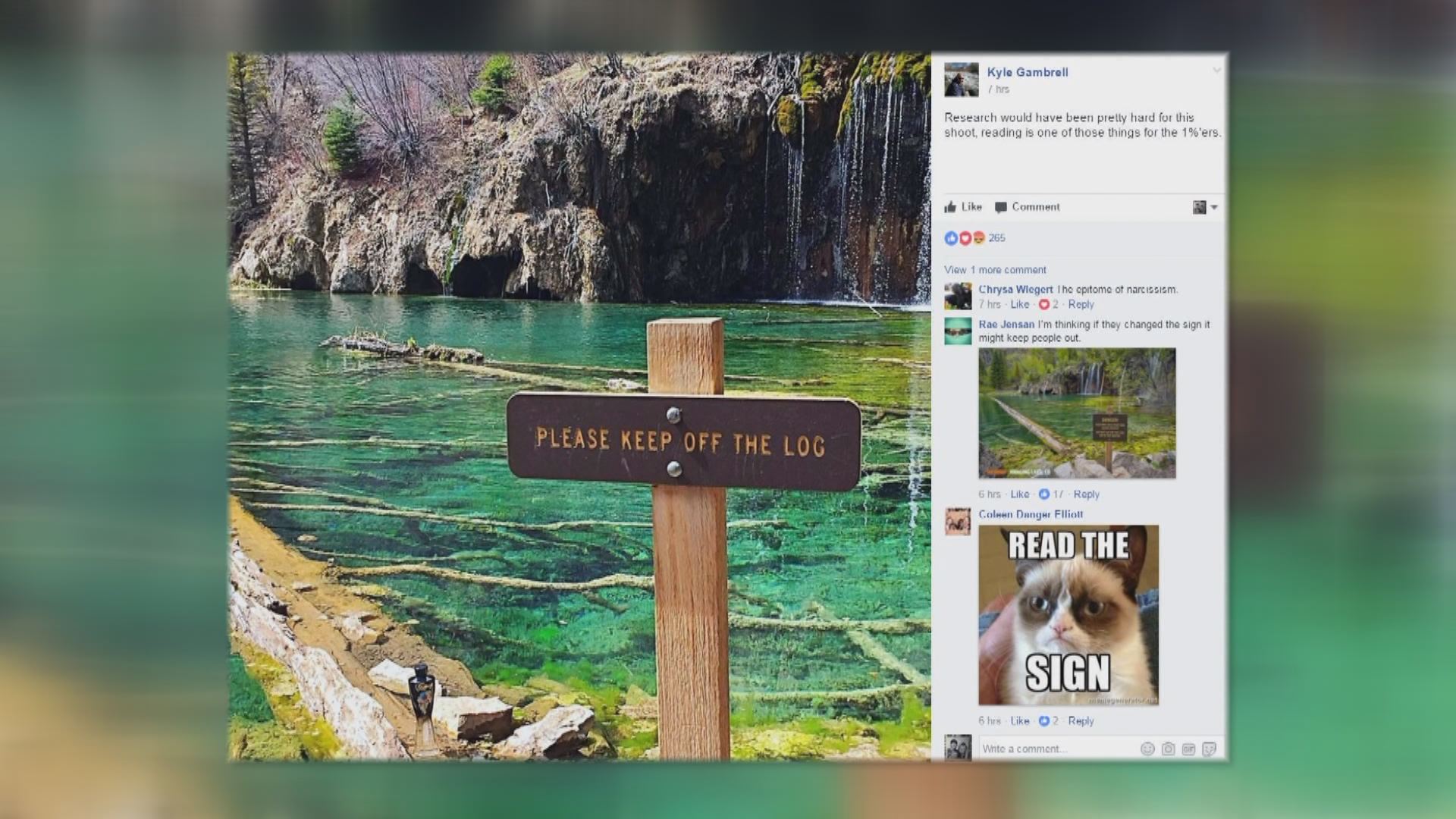 People getting into the water can damage the limestone deposit that gives the lake that clear blue color.
"When people get in it, they can get in kick and damage the travertine and [that] takes a long time to form," said Aaron Mayville, district ranger with the Forest Service.
The number of visitors to the Glenwood Springs hot spot jumped from 90,000 in 2014 to 137,000 last summer.
RELATED: Hikers could be loving Hanging Lake to death
RELATED: You might have to pay a fee to hike at Hanging Lake
Rangers rotate between monitoring the parking lot and hiking the trail to monitor the beautiful travertine lake at the top.
9NEWS has reached out to see how much the fines are for and will update this story when that information is released.