A Colorado Springs man was among three survivors from the USS Arizona welcomed at the White House Friday.
The trip to the nation's capital was a first for Donald Stratton, of Colorado Springs, Ken Potts, and Lauren Bruner. All of them survived the attack on Pearl Harbor on December 7, 1941.
They hope to obtain official recognition and secure a posthumous award for Joe George, the sailor who saved six men, including Stratton after their ship took a direct hit.
Nearly half of the casualties in Pearl Harbor were from the USS Arizona. Many of the 1,177 who died were in their bunks when the ship was hit. Their bodies are still preserved with the sunken hull.
"The fireball went up in the air, about 500 or 800 feet in the air – just engulfed us," Stratton told 9NEWS in November of last year.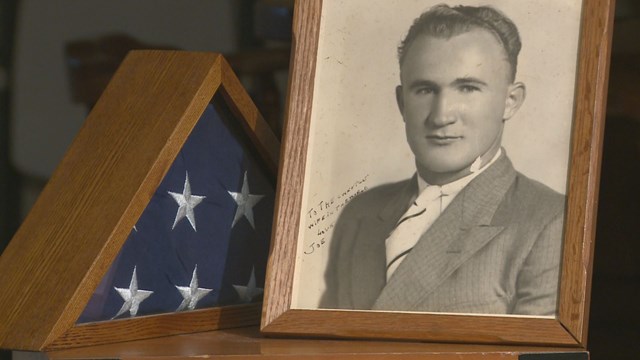 He spoke about the attack and his desire to see George honored posthumously with a Navy Cross.
RELATED: Pearl Harbor survivor wants rescuer honored
"We had no way to get off the platform," Stratton said in November. "We got the attention of a seaman onboard the Vestal and he threw us the heaving line, a real small thread, about 9 thread or so. He threw it across and tied the heavier line on it and we pulled it across to the Arizona, tied it off at the handrail and proceeded to go across the line to the Vestal."
On Friday, President Trump paid tribute to the men and thanked them for their lifetime of service and sacrifice.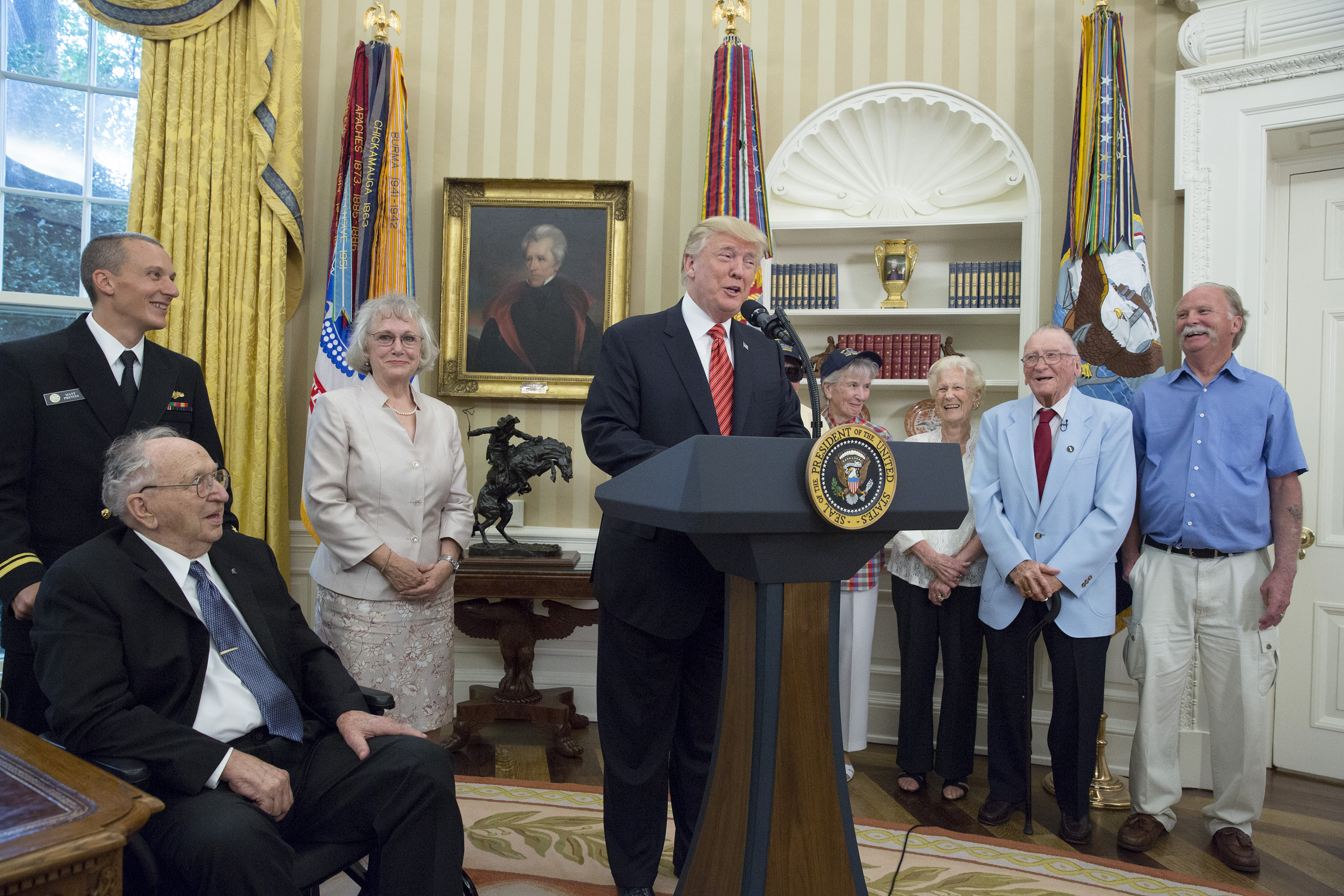 "There are many remarkable things that I witness as President but nothing can take the place of meeting heroes like those with us today," said the president. "In them we see the strength of our nation, the courage of our men and women in uniform, the resolve to never accept failure, and the belief that justice will always triumph, and that the America we know and love, The United States will always prevail."
Joe Ann Taylor, the daughter of the late George Taylor, was also at the White House Friday.