After news broke about the death of longtime political journalist Gwen Ifill, tributes from lawmakers and colleagues have praised her talent and accomplishments, which college students in Colorado Springs encountered firsthand in September.
Ifill taped "Washington Week with Gwen Ifill: Colorado Edition" and "Washington Week EXTRA: Colorado Edition" at Colorado College's Celeste Theater on Sept. 9.
During her visit, she also spoke to students in two political science classes. She answered questions about being a woman in journalism and the political climate during the election. College news director Leslie Weddell described Ifill's visit as delightful and said the audience loved her.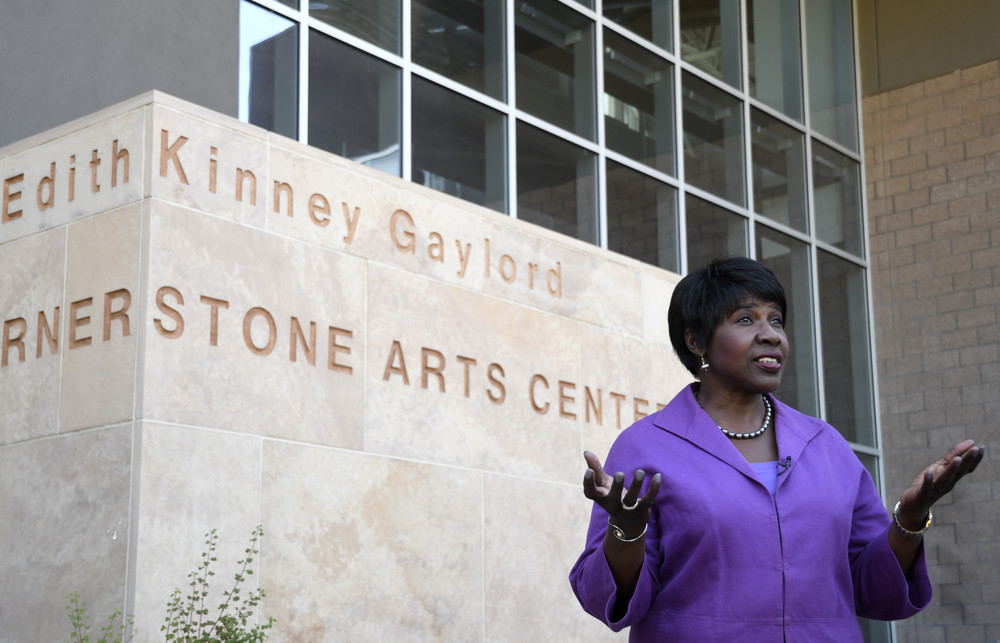 Ifill died Monday morning from cancer. She was 61. In addition to moderating PBS' Washington Week, Ifill co-anchored the network's "NewsHour." She also moderated two vice presidential debates.
Ifill's stop at Colorado College was part of the school's Sondermann Presidential Symposium, which is held on campus every four years during the presidential election.