Colorado is home to some of the most infamous and dangerous white water rapids in the country.
There have been more lives lost to our rivers than any other state. Sunday's incident on the Poudre River, in Larimer County, claimed the life of an 18-year-old.
That is the fourth fatality this year in Colorado whitewater.
The Colorado White Water Association has some tips for staying safe on the river at this link.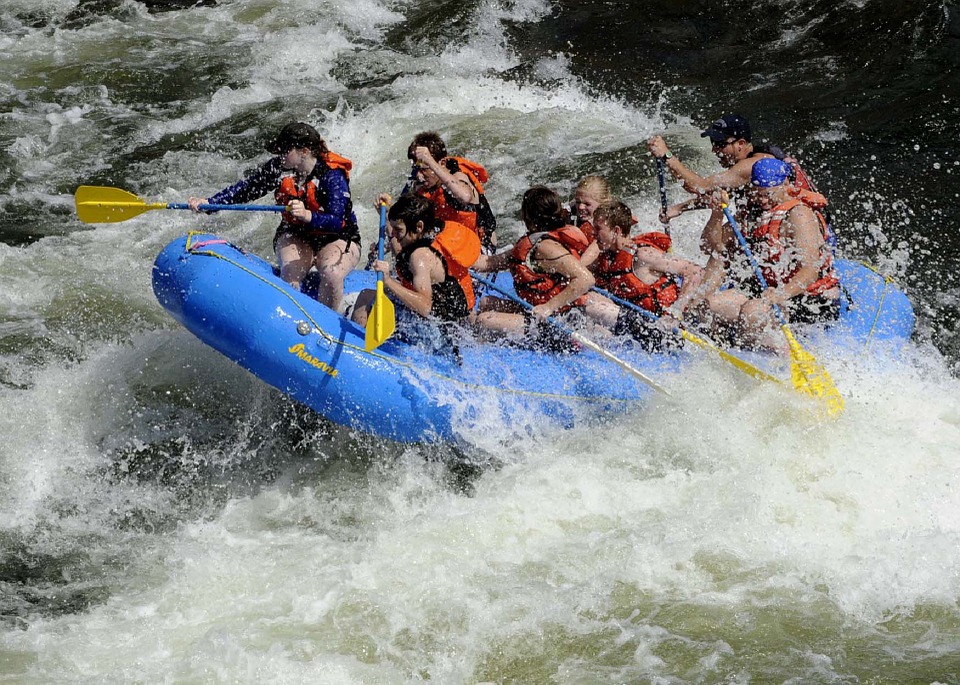 ------------------------------------------------------------------
U.S. WHITEWATER FATALITIES
COLORADO – 155 (13 percent)
CALIFORNIA – 109 (9 percent)
WEST VIGINIA – 78 (7 percent)
IDAHO – 74 (6 percent)
WASHINGTON – 69 (6 percent)
Source : AmericanWhiteWater.Org 1972-2016
----------------------------------------------------------------
Most of Colorado's creeks and rivers are just now hitting peak runoff. Our high country had above average snow pack, with a couple of big late season snowfalls. All that snow is melting rapidly during this long stretch of high temps and lots of direct sunlight.
Our rivers are full of rafts, canoes, tubes and kayaks this time of year. Given the high number of users, fatal incidents are actually not too common, but there has been 45 people killed in whitewater boating accidents in Colorado, over the last five years. This according to a database of incidents tracked by AmericanWhitewater.org. We used that same database to find Colorado's most fatal creeks, and rivers between 1982 and 2017.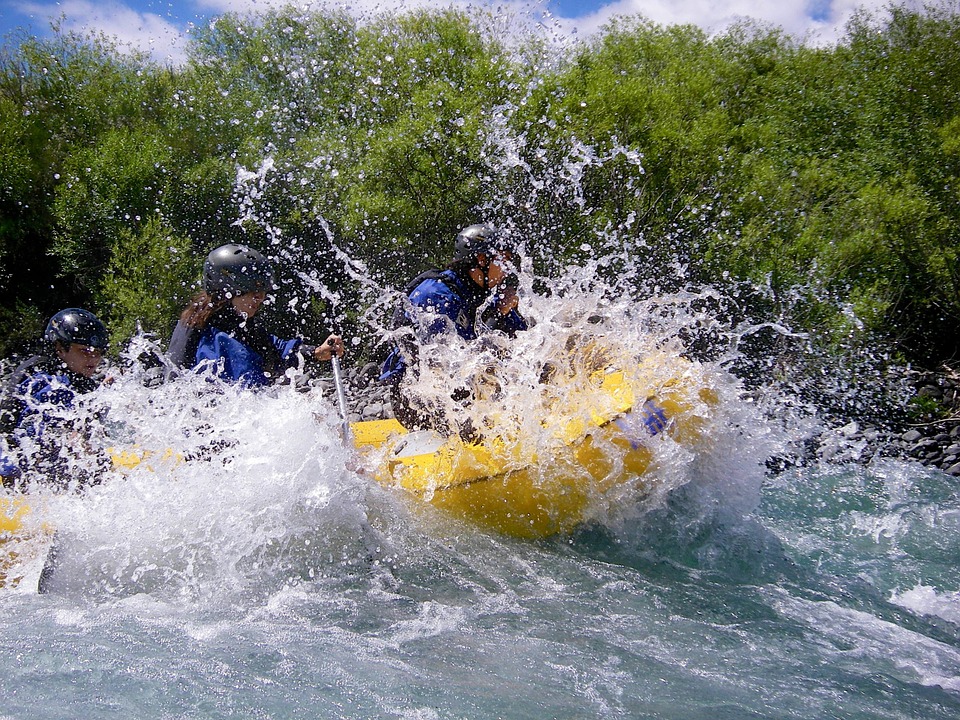 -------------------
ARKANSAS RIVER – 62 Fatalities
COLORADO RIVER – 25 Fatalities
CACHE LA POUDRE – 16 Fatalities
CLEAR CREEK – 10 Fatalities
ANIMAS RIVER – 10 Fatalities
EAGLE RIVER – 9 Fatalities
------------------
Colorado's most notorious waters are Class V rapids, but most river fatalities in the U.S., happen in much tamer Class III sections.
--------------------
U.S. WHITEWATER FATALITIES BY RIVER DIFFICULTY
CLASS III – 280 (36 percent)
CLASS IV – 200 (26 percent)
CLASS V – 173 (22 percent)
CLASS I-II – 128 (16 percent)
Source : AmericanWhiteWater.Org 1972-2016
--------------------
Of course those waterways have the highest amount of users. We also surveyed some veteran river boaters to make a list of the top five most infamous rapids, and the top five hidden gems in Colorado. All are Class V rapids. Some are kayak only, and some are mixed use.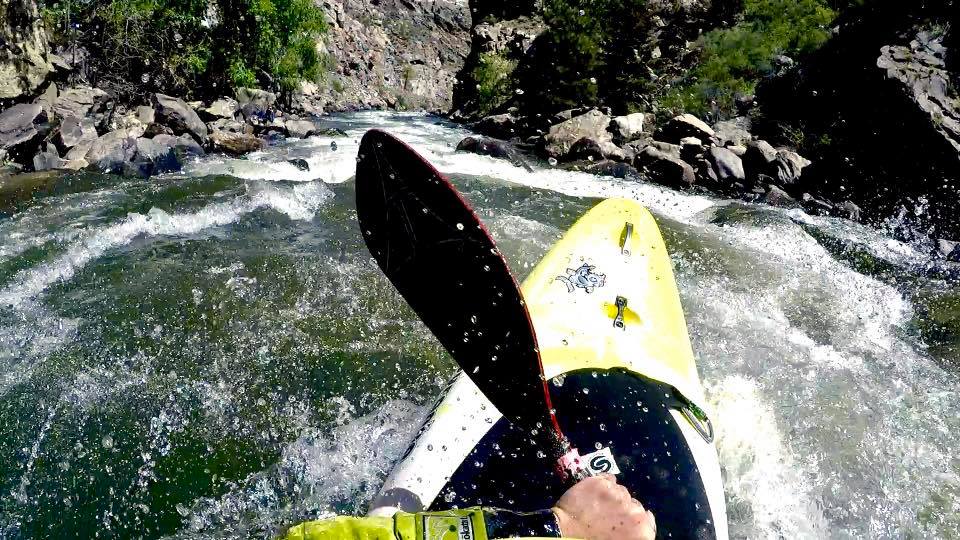 COLORADO'S MOST INFAMOUS RAPIDS
1. Rigor Mortis – This Class V section of Clear Creek is known for fast water, and narrow lanes, but it is the sharp angled rock lines that makes this rapid so dangerous. There is very little room for error between the water surface and the jagged rocks below. This is mainly a kayak section, and my get a lot of it's notoriety from it's close proximity to the Denver metro area. It is located in Clear Creek Canyon, just a few miles west of Golden, Colorado.
2. Pine Creek – This is the steepest and fastest section of the Arkansas River, in Chaffee County, Colorado. It is narrow, fast, and technical, with plenty of holes and eddies to get stuck in. This section of white water gets a lot of notoriety, because it is one of the few Class V sections that is run by commercial rafting companies. It is located between Granite and Buena Vista, Colorado.
3. No Name Falls – This rapid by any other name would still be just as treacherous. Boaters from all over the world flock to the Upper Animas River, in Southwestern Colorado. It features a 24-mile-long run of continuous Class IV or higher whitewater, with several intimidating Class V rapids along the route. No Name Falls is arguably the most infamous, although Broken Bridge, and the Garfield Slide, gives it a run for it's money. This route is popular, because people can watch their crazy friends barrel down the cold whitewater safely aboard the Durango-Silverton Narrow Gauge Railway, which runs alongside the river.
4. Gore – This Class V rapid in Gore Canyon, will test anyone's courage. Steep drops, and quick turns, in ice cold water. The main feature is a giant hole that will make you pay dearly for any mistake. This is on the Colorado River near Kremmling, and features another Class V moment called Tunnel Falls.
5. The Narrows – Almost every river has a section with this name, but none is as infamous as the Narrows on the Cache la Poudre in Larimer County. It's a challenge even for veteran kayakers, and provides a rush of adrenaline every time. This is a popular run because of its easy access from Highway 14, and it is very close to Rocky Mountain National Park.
COLORADO'S BEST KEPT SECRET RAPIDS (locals favorites)
1. Oh Be Joyful – This is a lesser known Class V in Gunnison County, near Crested Butte. The window of opportunity is quite a bit shorter on this creek than some of the bigger rivers, but the reward is very big. It features massive waterfalls, long slides, and log jams, as the creek blasts through the debris of an avalanche path.
2. Big South - This is another Class V rapid on the Cache la Poudre River, but it doesn't get its name called as much as the neighboring Narrows run. You'll be dodging big boulders, fighting holes, and launching off of waterfalls on these rapids.
3. Kannah Creek - This is a 1.8 mile Class V rapid in Mesa County, Colorado. This fast-running water comes from melting snow on the Grand Mesa, and will often runoff earlier in the season. It's an action-packed, short run, that is steep and fast. It has plenty of wood and barbed wire for added danger. Best part, is that it flushes you out into a small town called Whitewater.
4. Treasure Creek - This run is loaded with Class V drops, pools, and obstacles. It would probably get more attention if it was more accessible. It is located in southern Colorado, between Alamosa and Pagosa Springs. For most boaters, it is a camping trip. It is worth the effort though, with a series of drops, and a meadow to catch your breath, before you hit the Twizzler at the end of this five-mile run.
5. Lake Creek - This is a long run of nearly nine miles, with a glaring element of danger. This is for very experienced boaters, as some obstacles are too dangerous to actual run through most of the season. There are sharp turns, undercuts, and waterfalls along the way. Rapids like NIMBY, the Toaster, the Brain, the Paralyzer, the Z-Turn, and the best drop at the end called the Cauldron.