With plans for new developments near the Swansea, Globeville and Elyria neighborhoods, there's been a lot of talk in recent weeks about people being pushed out of their neighborhoods.
But what about the projects that have the potential to actually trap people in their neighborhoods?
One Denver City Councilwoman says there's a way around it.
To say the city of Denver is under construction is kind of an understatement, but North Denver is experiencing a construction overload.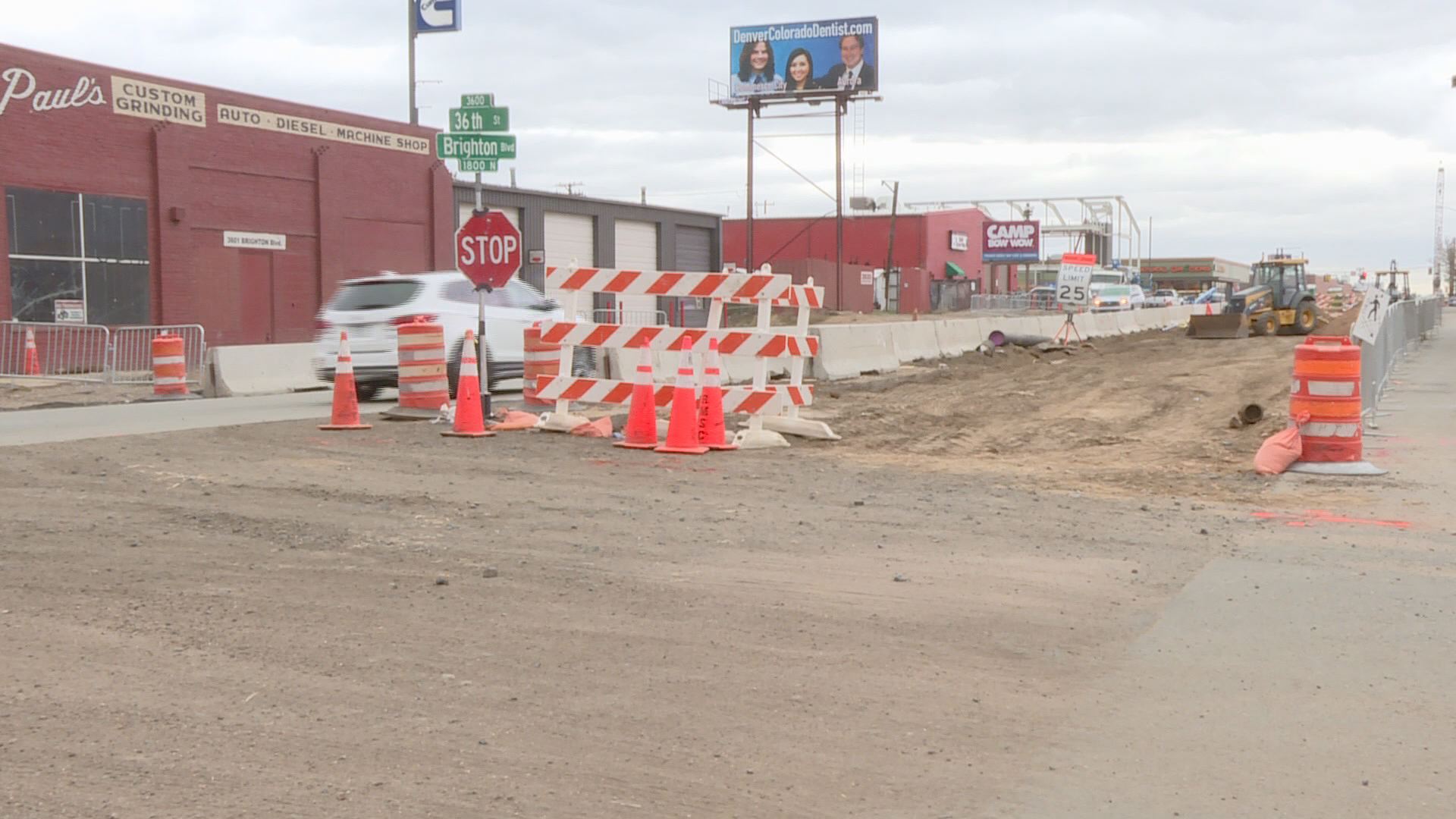 It's an issue City Councilwoman Deborah Ortega says needs immediate attention.
"We are starting to look at all the street closures that are going to be happening and not wait until they just happen," Ortega said.
She says managing the closures of streets is critical for busses to get to Swansea school and for RTD to get people to and from work.
Then there is the possibility of an emergency.
"[If] somebody has a heart attack in the neighborhood, we have to be able to have Station 9 get across and be able to serve the community," Ortega said.
She says the solution is proper communication, but that comes with a price of about $300,000.
That money would pay for new software and staff to be in charge of communicating what streets will be closed to the community so everyone can be prepared.
The North Denver Cornerstone Collaborative that oversees city projects in North Denver sent us this statement.
"We know that the construction along Brighton Boulevard, along with upcoming projects and private development, is having an impact on our neighborhoods and commuters. We assure the community that we are working hard to mitigate those impacts, and as major projects come online that we will develop a plan to lessen such impacts, as well as identifying funding possibilities for that plan. We appreciate City Council's work on this effort and assure our community that this is a priority for us and we will work to ensure residents have safe and accessible options to get around their neighborhoods."
"We are not trying to shut down any of the projects we have happening it's just coordinating it all in a way that allows these neighborhoods and the businesses to survive," Ortega said.
It's something they want to address now before more projects like I-70 start.
"This area of the city already has restricted access as you can see your north and south connection is going to be challenged once this is under construction," Ortega said.
The NDCC is looking for ways to pay for the plan, but another option is amending the 2018 budget.
That would need to be done in the next two weeks before the budget is formally adopted by the Denver City Council.