For young mothers, buying Halloween costumes is often an expense they can't afford for their little ones. One study predicts consumers will spend more than $86 each this year for October 31.
The Hope House of Colorado is helping young moms become self-sufficient by providing things like housing, GED classes, daycare and diapers. For Halloween, the children of teen moms get the chance to celebrate like everyone else.
Most kids don't think about price tags. For them, it's about picking the perfect outfit. For teen and young mothers, things like costumes are sometimes just not in the budget.
Bria Suazo is a mother of three. She had her first baby when she was 17 years old.
"I was a straight-A student and I got pregnant," she said.
Suazo dropped out of high school. She did get her GED with the help of the Hope House.
She and other mothers said it's hard when holidays roll around because of all the extra expenses.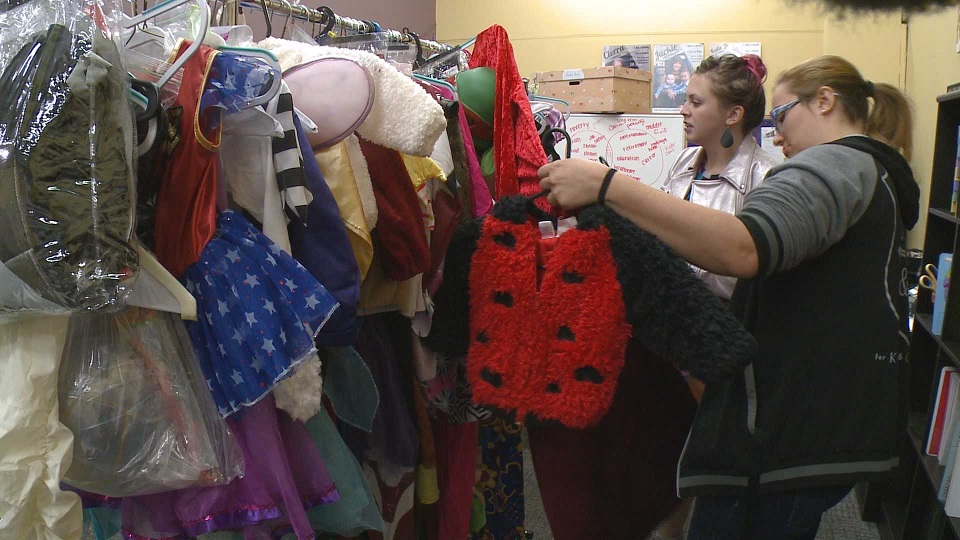 "Sometimes feel like, if I just waited to have kids they would have gotten what they needed. But now it's like a struggle because, you know, I made a choice and it's disappointing because you want to give them everything that you can," she said.
For special days of the year, the non-profit helps the moms let their kids be kids.
"My daughter really wanted to be Draculaura from her favorite TV show and I looked online - costumes were anywhere from $35 to $50. And when you're on a tight budget, you cannot afford that type of stuff," said Jamie O'Reilly.
The Hope House received hundreds of donated costumes. There are princesses, Ninja Turtles, Olaf and Elmo. O'Reilly wanted her 5-year-old daughter Arayah to get the one she really wanted.
"Oh! Oh my gosh. Am I seeing what I'm seeing? Or is it just me? It's Draculaura!" Arayah exclaimed as she looked through the clothing rack.
She found her favorite character. The costume was hers.
"Do you want to grab it? What do you think about it?" asked her mom.
"I like it," Arayah said as she hugged the dress.
Pure bliss for the kindergartener and her mother.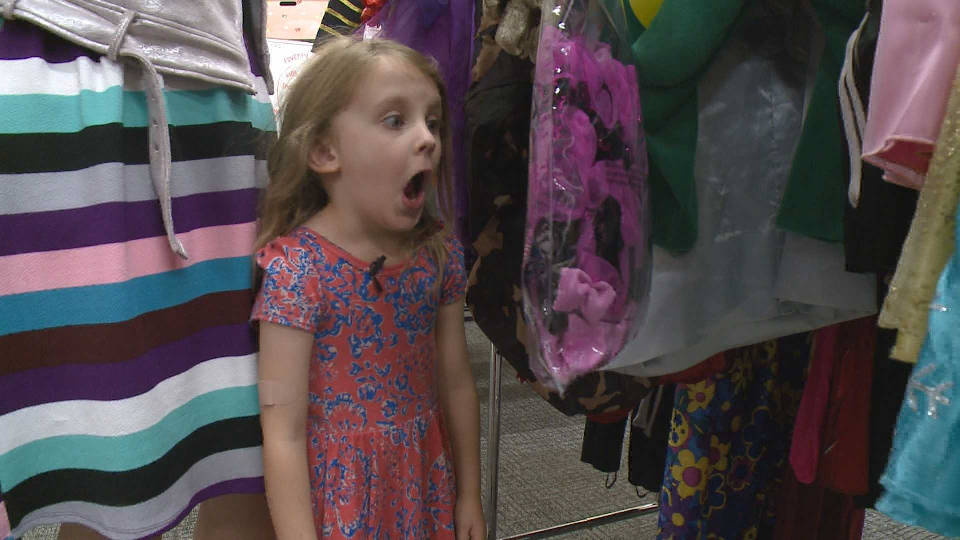 "If we would have bought the costume, then it would have meant late water bill or cutting our grocery bill in half," explained O'Reilly.
It's a worry for lots of families, especially moms who say they were children when they had children.
Suazo's two boys picked out Spiderman costumes. She's still choosing one for her little girl.
"Anything that I get from here, it like really saves me," she said.
Halloween is less than two weeks away and Arayah has big plans for all the sweets.
"I'm going to smoosh the candies together, and then I'll take them off, smoosh the candies together again, and then shove it in my mouth," she said.
The Hope House of Colorado still has costumes available. If you are a mom between the ages of 16 and 20, contact the non-profit on their website or call 303-429-1012.
"So many of our moms, they come in here and say, 'I feel like I am so judged. Every day of my life I feel like, I hear the whispers behind me of people judging me because I'm a young mom,'" explained Jenny Macias, Hope House program director.
She said at the Hope House, there is no judgment -- just a community of young women looking to better themselves and their children with the support to achieve their goals.