Interstate 25 was at a complete standstill Wednesday and for eight hours, firefighters battled the heat, flames and spraying diesel fuel during the tanker fire.
The South Metro Fire Rescue public information officer was only 100 yards from the burning tanker truck. Eric Hurst's dash camera captured the explosions and towering flames.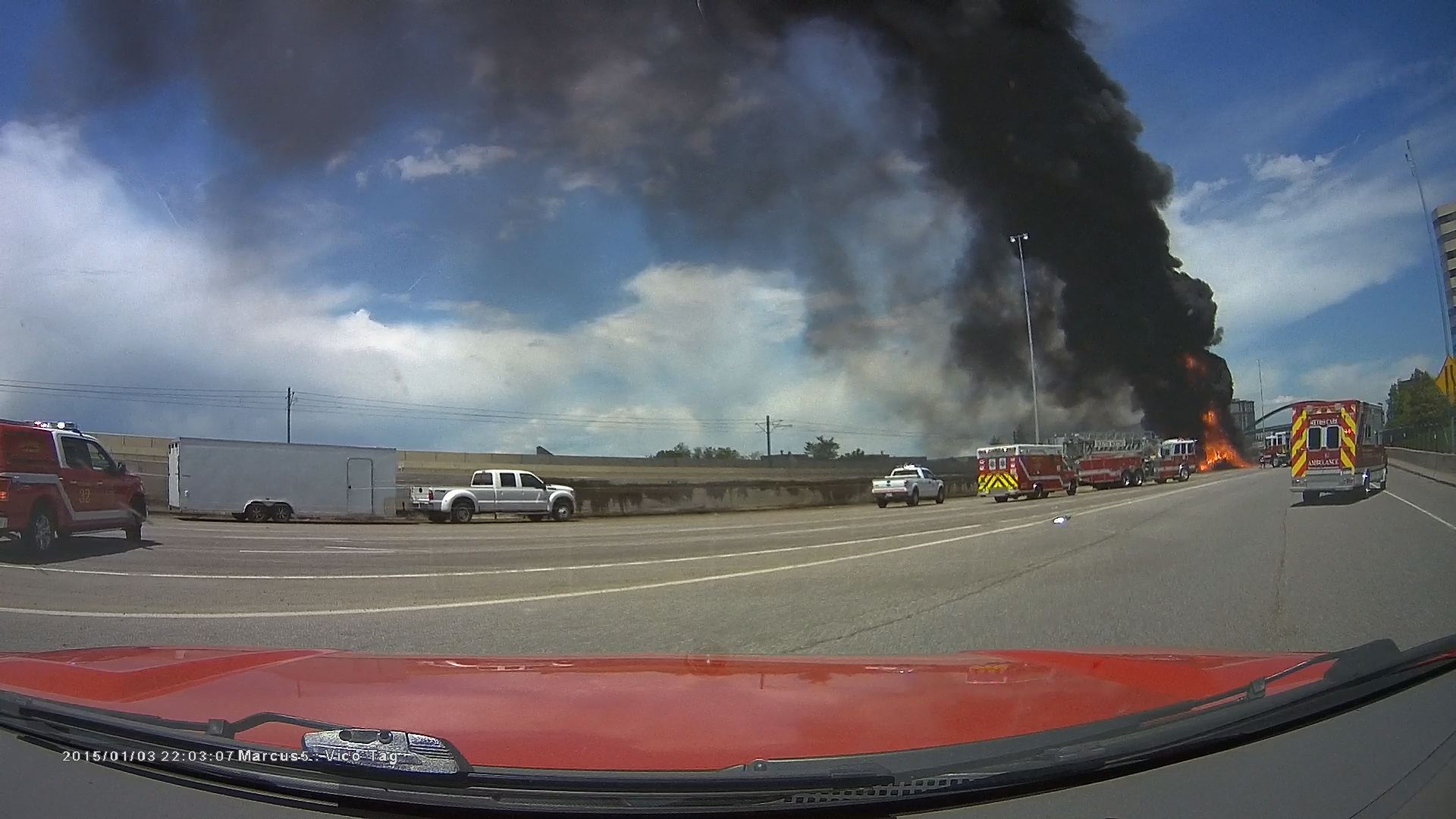 "From where I was at, I could feel a little bit of the heat. Certainly from where our firefighters were they were faced with enormous heat. Probably one of the hottest fires that the firefighters will deal with in their career is a fuel truck on fire," said Hurst.
Crews got to the burning truck within minutes of the 911 call but had to first maneuver around backed up traffic on I-25 near Orchard Road. Cars stopped on the highway and some drove through the spilled diesel fuel to get out of the way.
RELATED: Family of driver in fiery I-25 crash thanks CDOT, emergency responders
WATCH: Videos show scale of I-25 tanker fire
RELATED: I-25 reopens after tanker fire
RELATED: Drivers describe the scene on I-25 after tanker catches fire
The fuel continued to pour out of the truck and splashed on the first responders. After the fire was out, the crews had to remove their protective gear and place it in bags for professional decontamination.
"Firefighters can't wear that after they leave the scene because they're at a risk of actually igniting. Their gear is completely contaminated at that point," explained Hurst.
RAW VIDEO: South Metro Fire's dash cam video
For a standard semi-truck fire, two fire trucks and an ambulance will respond. That is around 10 people in total. Wednesday's fire had more than seven times the amount of fire personnel. Seventy-six firefighters and support staff responded to the scene during the eight hours active scene.
The plume of black smoke could be seen for miles.
"The firefighters from station 31 and 32 are right there and they do, they look very small, they're dwarfed by the amount of flames and certainly by the plume of smoke that's there and the amount of heat that's coming off of that is overwhelming," Hurst explained as he looked at the dash cam video.
The water carried on the fire trucks was quickly used up.
"We're just about out of water. We're just out of water right now," said one firefighter over the radio.
The closest hydrant was 1,600 feet away. Firefighters in their 75 lbs. gear had to haul hundreds of pounds of hose up an interstate on-ramp to access the hydrant.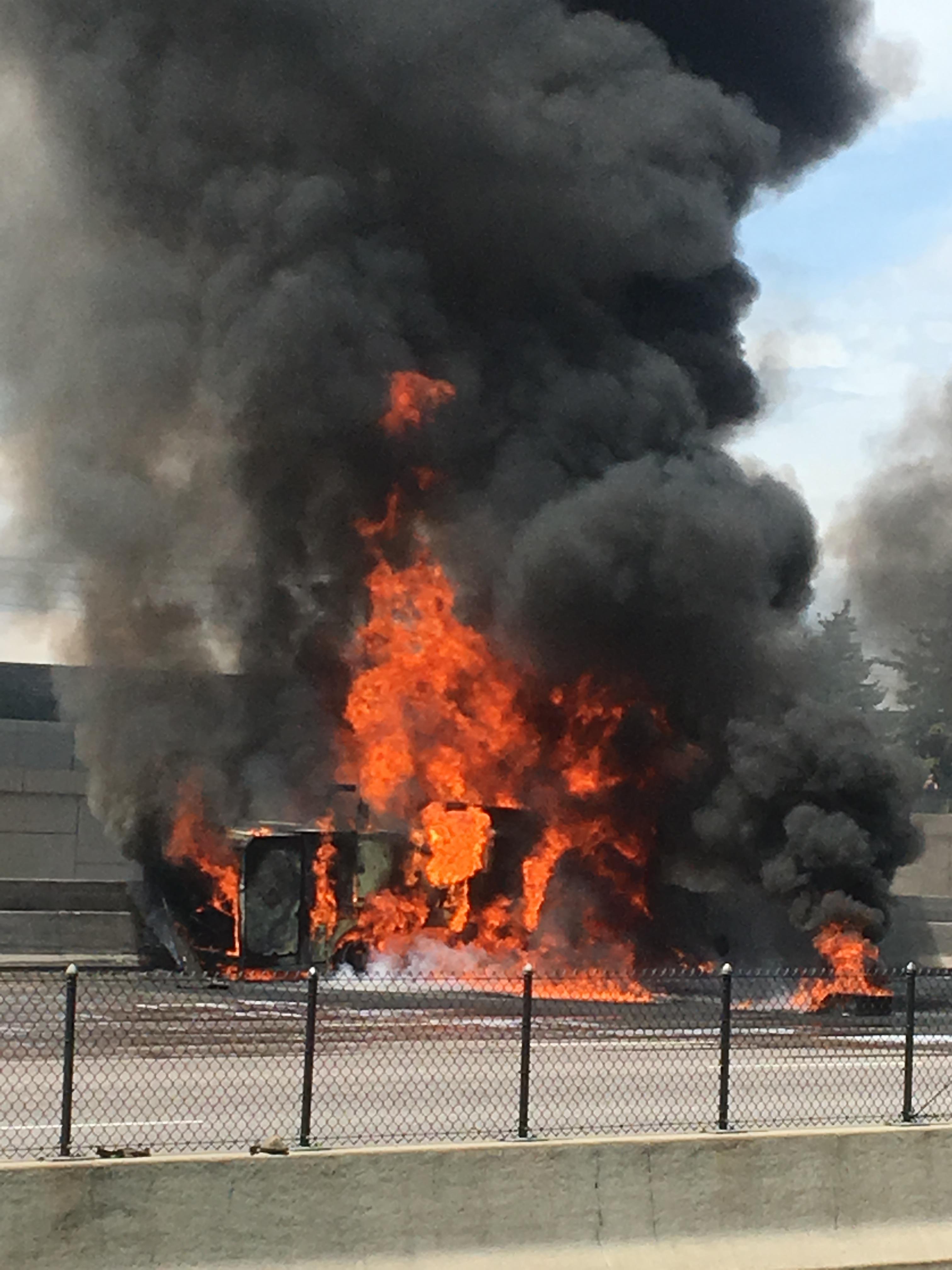 Around 10,000 gallons of water, 585 gallons of foam and 500 pounds of a dry chemical powder were used to smother the flames.
"There's been significant highway calls over the years in the Tech Center area but this is certainly a first for us," said Hurst.