The death of David Puckett, the 6-year-old Aurora boy found in an icy pond at the end of December, has officially been classified as an accident by the Arapahoe County Office of the Coroner.
Puckett's autopsy, obtained by 9NEWS, also states the cause of death is "probable drowning," but hypothermia "is a possible contributing factor."
RELATED: Aurora Police lay wreath at pond where David Puckett was found
RELATED: David Puckett case and 'parent shaming': One mom's passionate case against it
RELATED: Sentinel editor: Photo of body bag in Puckett coverage showed what's 'real'
David was last seen alive around 4:30 p.m. on December 31, 2016. According to authorities, he got in a fight with his siblings before running away from home.
More than 150 people from multiple agencies, as well as more than 200 volunteers, scoured the Aurora area near the Puckett house.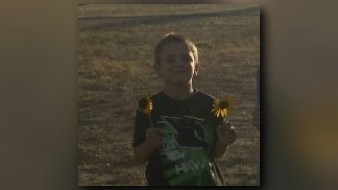 On Tuesday, January 3, 2017, authorities found the body of a small child in a pond underneath the ice. The body was later identified as David.
"I want you to know that over these last few days, members of the Aurora Police Department and so many other law enforcement officers really wanted to help you find David," Aurora Police Chief Nick Metz said to the family.
Aurora PD also put together the following video in remembrance.