At the Denver Rescue Mission's The Crossing Transition Living Facility in Denver, celebrations come twice a year.
"It's just a happy day," said Denver Rescue Mission's Director of Public Relations Alexxa Gagner. "It's a day of celebration, people are just celebrating their accomplishments."
And for Michael Lipovsky, today's celebration means an end to a long nine-year journey.
"I never thought that I would get over my addiction to alcohol and I thought that I was going to be stuck in what I thought was home for the rest of my life," Lipovsky said.
He moved from the Washington, D.C. metro to just outside of Ft. Collins where he joined the Harvest Farms New Life Program. It is a rehabilitation facility for men in partnership with the Rescue Mission that provided him with what he needed to get his life back in order.
"Everything that I needed to get myself up from off the ground and out of the gutter," said Lipovsky. "That got me back and going."
He's one of about 100 people who graduated from the Denver Rescue Mission's New Life and Transitional programs. They are programs aimed at overcoming addictions, re-connecting with family and finding affordable housing. Today's graduation even included some graduates receiving their GED's.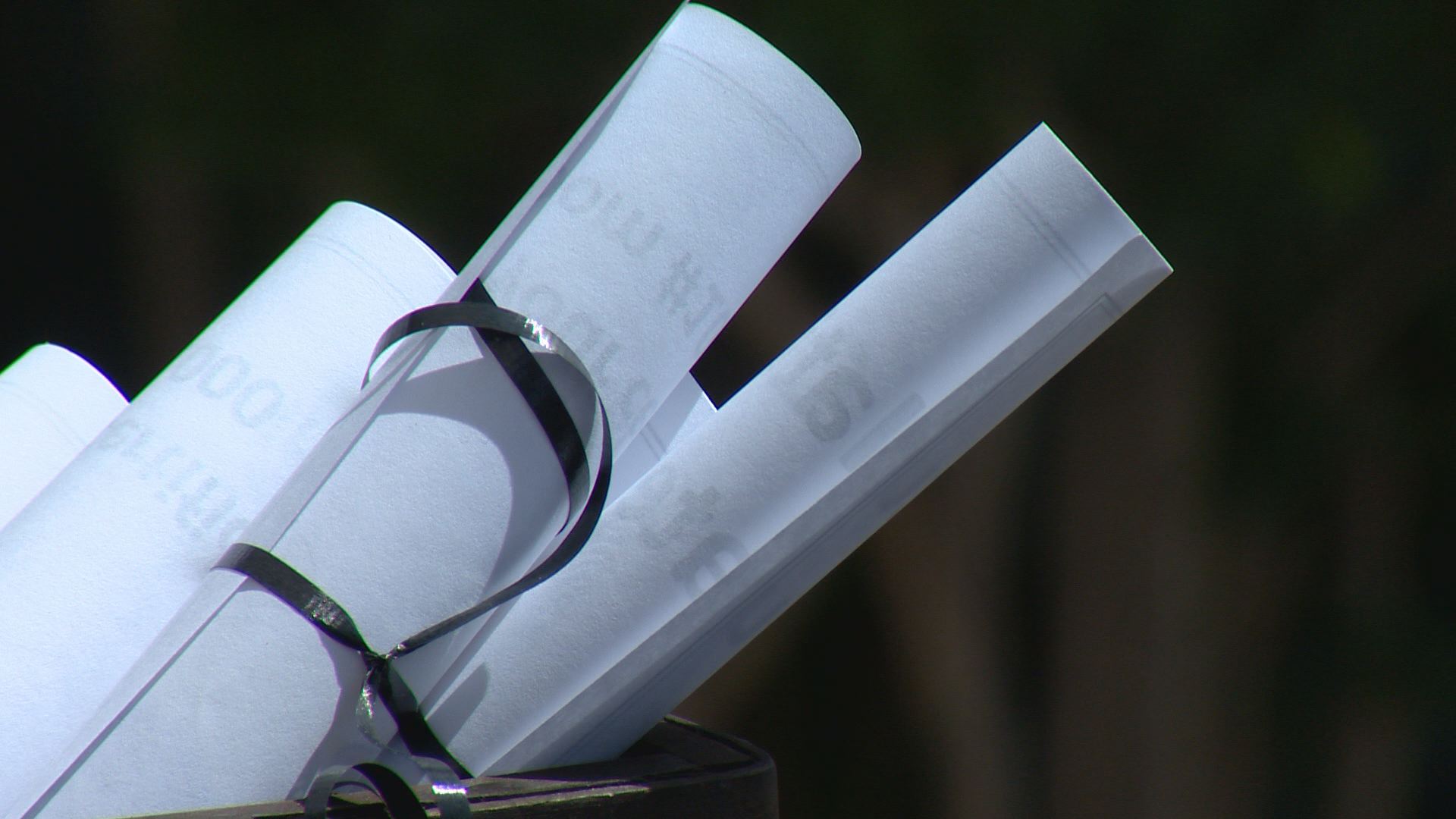 "Having that opportunity to walk across the stage, shake our president's hand and meet our board chair and have people clap for them really solidifies it," said Gagner.
An end to a long journey for these graduates that the city of Denver hopes will launch future success.
"How they're continuing to move forward here in Denver," said the Executive Director of Mayor Hancock's Office of Hope. "How they are taking roots here in Denver, and how they are accessing our housing markets, our health services, our job opportunities here in Denver."
A goal the Denver Rescue Mission has been trying to accomplish since they started in the 1860s.
"We want them to go out into society and have employment and live their lives and be a contributor to our community, "said Gagner.
They want to help people like Lipovsky celebrate their own accomplishments in hopes of starting a new journey in life.
"Just to put yourself out there, and show that other people care about you, that's going to help guide me along," said Lipovsky. "I'll never forget this experience, it will always be a big part of my heart."
The Denver Rescue Mission says six graduates received their GEDs and about 18 grads received affordable housing.
This year, The Denver Rescue Mission celebrates 125 years of service to some of the most vulnerable people
in our community