The detective who was shot by a suicidal suspect in early September received a hero-worthy discharge from the hospital on Friday.
Det. Dan Brite with the Douglas County Sheriff's Office was transferred to Craig Hospital for continued rehab.
Staff at Parker Adventist Hospital lined the halls in custom T-shirts that read, "Heroes Need Heroes," -- a message crafted by the Brite family.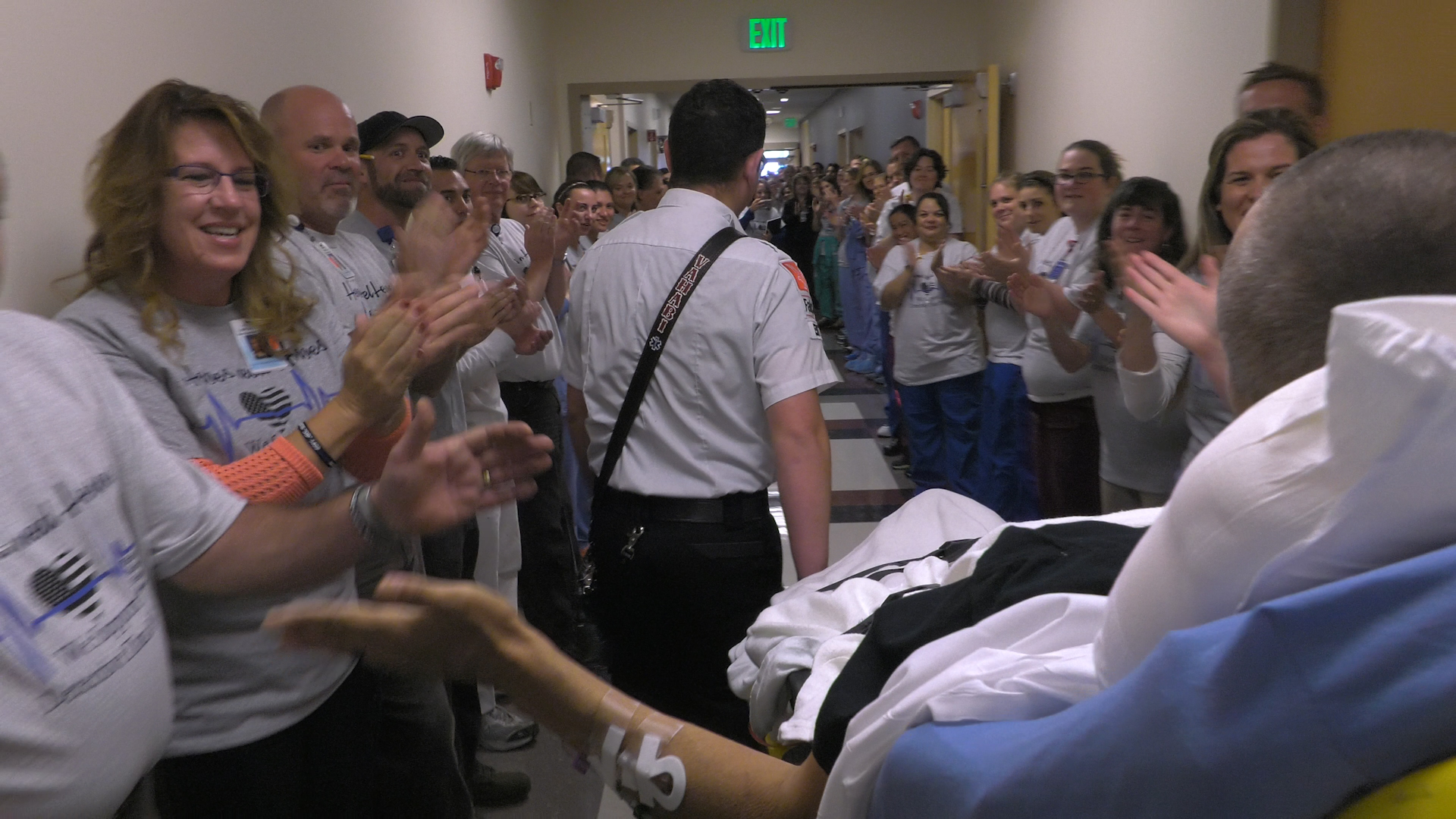 On Sept. 2, an armed suspect was seen walking near Sierra Middle School in Parker. When confronted by deputies, authorities say he shot Brite, critically injuring him. The suspect, later identified as a 40-year-old Douglas County man, was shot and killed after a short chase in his RV.
Dan and his wife, Christine, released the below statement prior to leaving Parker Adventist Hospital:
Words cannot begin to express the gratitude and deep appreciation we have for our family, friends, community, our brothers and sisters in blue, and the entire team at Parker Adventist Hospital.Our lives were forever changed on September 2, and since then we have seen goodness, kindness and love in ways we never could have imagined. The outpouring of support, donations, and prayers have tremendously helped us through this difficult time. From the bottom of our hearts, we thank you for your continued prayers and encouragement.
The community has continually rallied behind the Brite family, planning everything from fundraisers to blood drives. A GoFundMe page was set up after the shooting, surpassing its goal by more than $45,000.