A dog in distress was rescued from what turned out to be a life-threatening medical issue while hiking on Sunday.
Grand County Dispatch was called to help out 9-year-old Roscoe, who started showing concerning symptoms while hiking along the Ute Pass trail – an out and back trail near Parshall, Colorado.
Roscoe and his owner were about 2.5 miles along the trail when rescuers were notified. Due to their location, the call was transferred to crews in Summit County.
10 members from Summit County Rescue Group worked for three hours to carry the dog down the trail on a stretcher.
Officials say it's an area where cell phone service is very spotty.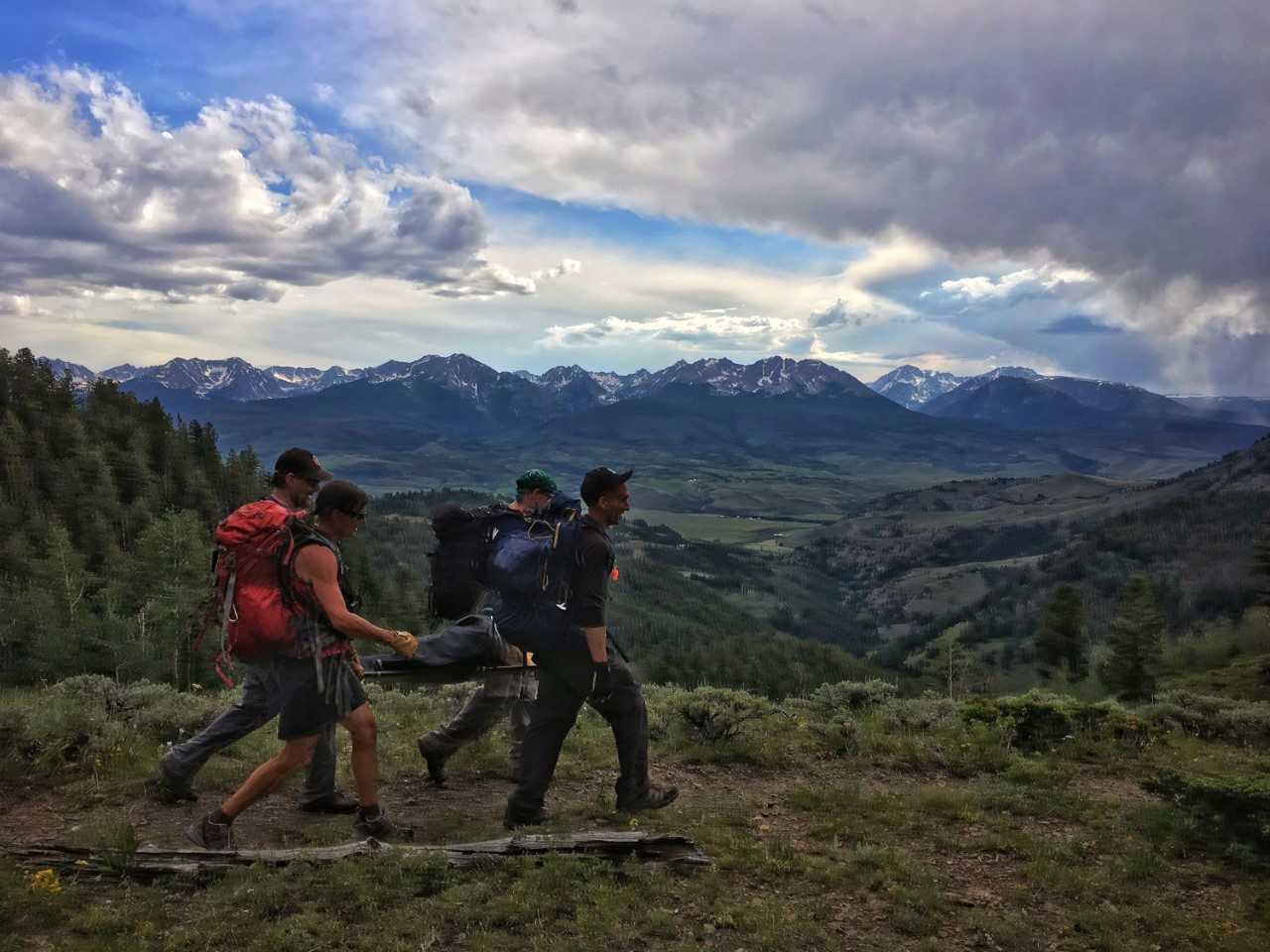 Roscoe was eventually taken to a veterinarian in Wheat Ridge, where he was diagnosed with severe internal issues and underwent surgery to remove his spleen and untwist his stomach.
SCRG says Roscoe is currently recuperating at the animal hospital. He's expected to be reunited with his owner on Wednesday.
"A large number of our members are dog owners and we are all dog lovers," SCRG Public Information Officer Charles Pitman said in a release. "We have no problem in getting several members to respond in a situation such as this."
The owner told rescuers that Roscoe had never experience symptoms like that before, and that they regularly take hikes on nearby trails.
"Considering the life threatening nature of Roscoe's medical condition, this one will apparently have a happy ending," Pitman said.
Roscoe is the second dog to be rescued from the trail in two weeks.