It's something 9NEWS told you about a couple weeks ago - how keeping your bedroom door shut can give you an extra 20 - 30 minutes against a fire in a home. Well, one family in Rifle got to see that firsthand when their house caught fire Friday.
Colorado River Fire Rescue's Maria Pina says a home out in Garfield County caught fire while the two families that lived in it were out. The home was completely engulfed in flames at one point, and crews worked to battle back the blaze.
Inside a bedroom in the home were two dogs, tucked away safely. Both animals survived the fire.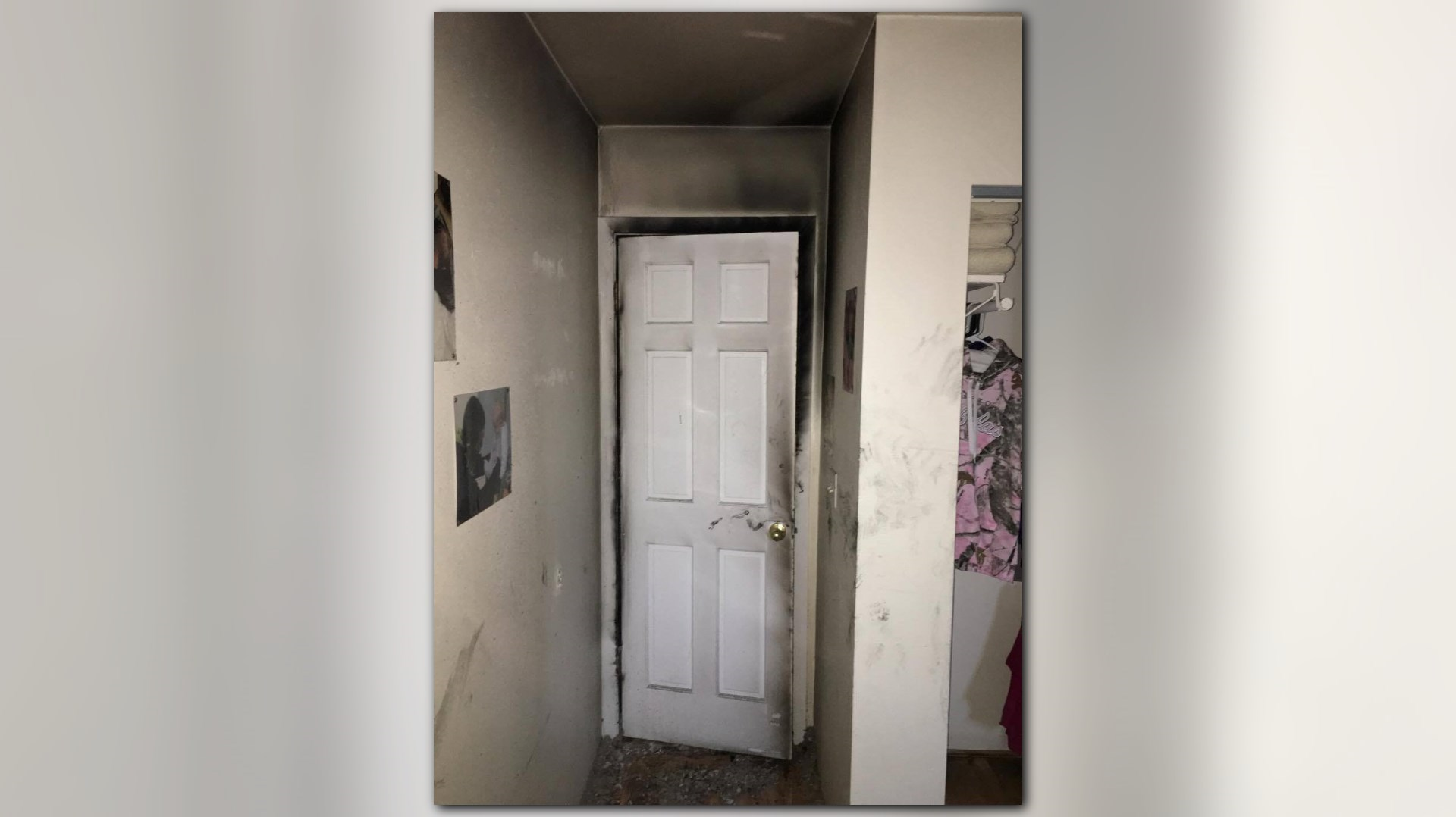 RELATED ➤ Why closing your bedroom door when you sleep could save your life
From the photos provided by Pina, it's clear the bedroom fared much better than the rest of the home. No firefighters were injured fighting the fire.
Pina says the woman saw the post on the Colorado Fire Rescue Facebook page about keeping bedroom doors closed and decided to specifically shut it before they left.
The cause of the fire is not known. A GoFundMe was started for the family that already reached its goal by Saturday afternoon.
Unfortunately, Pina says there were three other dogs in the home that were not shut in a room that did not survive.