Denver Police have named their newest horse thanks to Isabella Bird Community School.
The school was asked to come up with a list of their top ten names and submit it to the Mounted Patrol Unit.
From that list the Mounted Patrol Unit selected their three favorite names which where Lucky, Galaxy, and Justice.
It was then sent back to the students who decided on the name "Galaxy".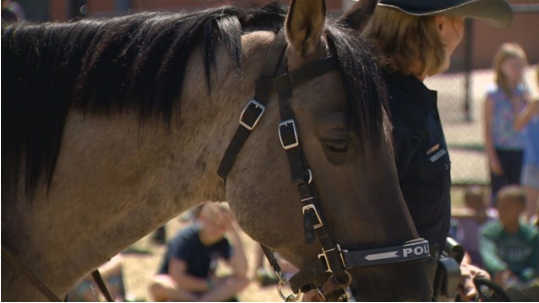 According to Denver Public Schools retired school teacher, Betty Robertson, has donated equestrian officers to the Denver Police Department for many years.
The naming rights of the new horse are traditionally given to Denver Public School students to honor Betty's generosity.