Denver Public Schools is standing by the Manual High School principal who accused a football team from a rural school of hateful acts of racism at a game Friday night.
DPS, however, acknowledges it's still investigating whether any acts of hate actually occurred.
In a weekend letter to the Manual community, Manual High Principal Nick Dawkins said the Weld Central Rebels football team displayed the Confederate flag and racially taunted Manual players. 9NEWS has not been able to find any video or photo evidence and DPS said Dawkins did not actually witness any of the alleged acts. He wrote his letter condemning Weld Central High based on what he had heard from other people, according to DPS spokeswoman Nancy Mitchell.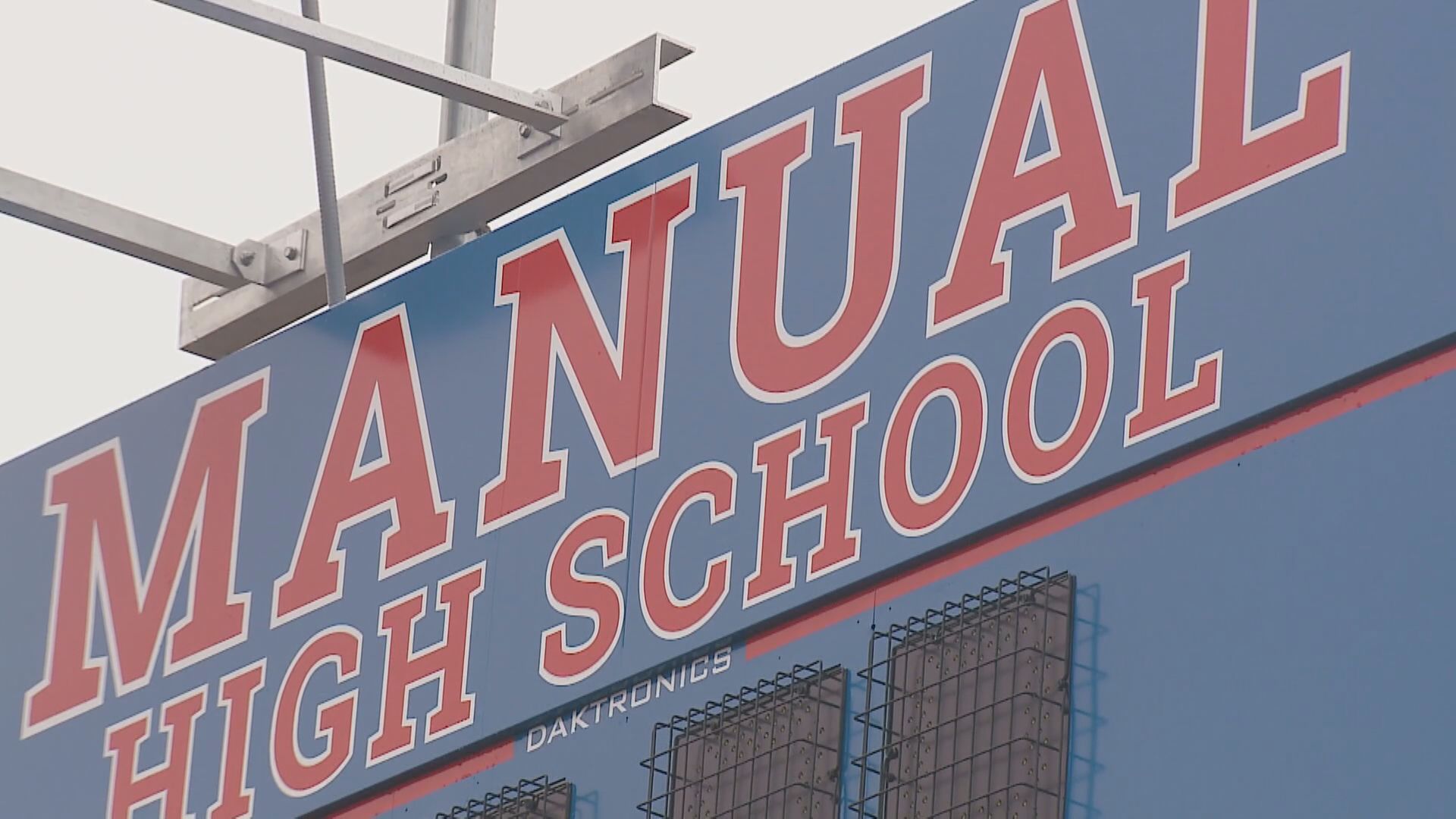 "We support Nick," Mitchell said when asked if DPS believes the content of Dawkins' letter. "We understand that he was responding to multiple eyewitness accounts that he had when he got to the game in the second quarter."
Commentary: Something heinous happened under the Friday night lights
More: High school accused of displaying Confederate flag calls claim 'significantly inaccurate'
Several members of the Manual community told 9NEWS they saw the flag but offered different accounts about where, when and how it was displayed. 9NEWS has also received accounts from other people who claim they did not see any of the actions described in Dawkins' letter. DPS was unable to say if the accounts collected by Dawkins similarly varied.
Weld Central's principal and superintendent released a statement Sunday stating "any behavior of this form found to be true will be subject to discipline." DPS would not commit to apologizing or taking any disciplinary action against Dawkins if hard evidence does not emerge.
In an e-mail, Weld Central's superintendent, Greg Rabenhorst, said he has spoken with DPS superintendent Tom Boasberg about the matter.
"We don't have any official plans as of yet, but our respective principals will be communicating and working on a joint learning opportunity for our students," Rabenhorst said.
A junior varsity football game between the schools that was scheduled for Monday was canceled by Weld Central amid the ongoing controversy.
9NEWS is working to obtain video or photos of the game. Were you there? Email us here