It was a gut-wrenching ending to an early morning escapade that began innocently: a 10-year-old girl who snuck out with her siblings for potato chips ended up hit and killed by a driver on his way to work.
Last Thursday, 10-year-old Kennade Patterson and her 16-year-old sister and 12-year-old brother were trying to cross Maxham Road about an hour before dawn. They had snuck out while their grandmother, who was watching the children for their parents, slept.
PREVIOUS | Siblings sneak out for potato chips, 10-year-old hit and killed
Just as Kennade crossed the street, she was hit by a car.
A spokesperson for the Georgia State Patrol said the 32-year-old driver never saw her in the road. He stopped and pulled to the side, later telling investigators he knew he had hit something. He didn't didn't know it was a 10-year-old girl.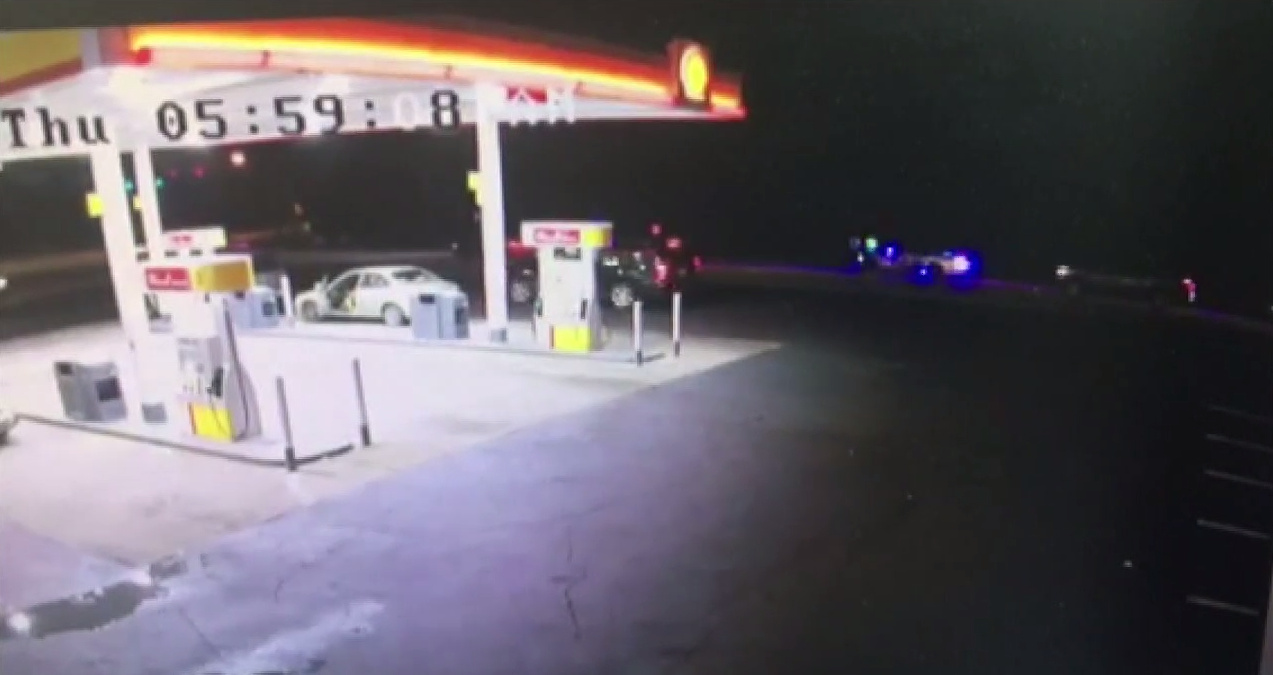 Days after the incident, that driver reached out to 11Alive to share a statement on the tragic accident. 11Alive is not naming him because he has not been charged in the accident, but verified his identity through police records.
In the lengthy statement, the driver describes, in moving detail, how he began his day the same as always, never knowing that it would take such a heartbreaking twist. He said he's sharing the story now, because "so often these things just fade away," but he wanted the memory of 10-year-old Kennade to go on.
His full statement is below:
"I've debated on whether or not I was going to actually post this or not. However for my healing and because it has been so public, I wanted to share my thoughts and feelings about the events of Thursday July 20th at 5 a.m.
I woke up at 3:45 a.m. and started my day like I always do. I got dressed made my lunch and my coffee and proceeded out the door to what I thought was going to be a normal work day. As I got off Thornton road I drove down to Maxham like I always do. I turned onto Maxham road heading toward the East-West connector where my work is located. It was 4:58 a.m. when I turned on the road. I remember the morning broadcast on News 106.7 was just starting when I came a top the hill where Old Alabama Road and Maxham road intersect.
I saw something in the center lane move just over the hill. I thought it was a deer and so I made sure it was not running toward the truck. As I turned my focus ahead I saw something dart directly in front of my truck. It was small and I could not tell what it was. I thought it was a baby deer trying to get to what I believed were deer in the center lane. I never had anytime to react I couldn't even tap the brakes it was in front of my truck so quickly. As soon as I hit it I started to stop in the middle of the road but it was so dark and I didn't not want another car to come over the hill and hit me. So I pulled into a lit area just down the road and I called my wife. I told her I thought I had hit a deer but I was unsure. I told her I was going to call Cobb County police and talk to them. We hung up thinking a deer had jumped out and that was going to be the end of it.
When Cobb County arrived I told them everything I knew. I told them what I believed had happened and they told me they were contacting Douglas County because it was actually there jurisdiction. I called my boss at work and told him I was going to be late because I thought I'd hit a deer. It was 5:07 a.m. and I had no idea that over the next few minutes lives would change forever. Douglas County came and that's when they informed me that I had hit a person. Instantly I felt a pain and nausea unlike anything I've ever felt. I asked immediately if they were ok and they could not tell me anything. They came over and began taking pictures of my truck and questioning me on where I was going and what I was doing. They asked me everything I saw and did. I told them everything I could trying to digest that I had just done something no one ever dreams will happen to them.
Georgia State Patrol came over and told me that I had hit a person and it was a fatality. My stomach hit the floor and I felt afraid. I felt miserable. I wanted to die right then and there. But they did not tell me who I hit. I called my mom and my wife again and I called my boss. I told all of them what I knew. I cried as I have done everyday since this has happened. The police chaplains showed up and began to tell me it was a terrible accident and there was nothing I could do. They told me that I need to talk about it to share it and to understand that it's a terrible tragedy but the person died instantly and they did not suffer. None of this mattered you can't prepare for this moment no matter what you do. You can't fathom the feeling of knowing someone died and you're a part of it.
The police had me clean my truck out. I remember pulling my girls car seats out and everything else when the wrecker showed up. I put everything in my moms car and the police told me I was free to go. My boss stayed up there with me the entire time. He told me to go home. And my mom took me home. I was shaking and having a full blown panic attack at this time. It was 7:13 a.m.
When I got home I hugged my wife and my girls and I cried and I tried to lay down and tried to sleep but it was not happening. At 12 p.m. when the news came on I found out it was a ten year old girl and my heart sank. It hurt more than I can explain. At 5 p.m. I was feeding Reese and a picture of her came on the news, I lost it. My heart broke into a million pieces and I know that while my heart will heal there will be pieces that never are put back together. I cried uncontrollably and could not finish feeding Reese.
I have forced myself to watch every news cast and read every story I can find about her and the accident. I have done this because I'm trying to understand all of this. I'm trying to cope and I'm trying to forgive myself. I understand it's not my fault but there is guilt no matter what. I don't sleep well and I cry a lot. But more so than the tears I hurt. I may not be crying but my soul my existence my being hurts. It aches for her and her family.
I have shared this with all of you not because I wanted to but because I needed to. I wanted all of you to hear it from me. I'm living with this and I am going to recover. But there is a little girl who is gone. I'm a father of two girls and this is the worst thing I have ever felt in my life. I cannot imagine the pain the other family affected by this is going through. I can only hope that they will recover and they will be ok. I have appreciated all the thoughts and prayers. I have appreciated everyone who has checked on my family.
I'm trying to go on one day at a time. It's hard. I went back to work today. I loved to drive before this now I don't want to drive at all. But I have to do this for my family and for me. Thank you all. I hope this sheds some light on everything in the past few days for all of you. I sincerely love and appreciate you all."
The driver told 11Alive's Kaitlyn Ross that he would like to try to reach out to Kennade's family to let them know that he "hurts everyday like they do." He said while he never knew her in life, he will try to live his life so that the 10-year-old girl will 'be remembered for everything she was and everything she could of been."