A tanker truck carrying fuel in the northbound lanes of I-25 crashed into a median, spilling the fuel and causing a fiery crash Wednesday afternoon.
RELATED: Despite open lanes, CDOT urges drivers to still avoid I-25
WATCH: Videos show scale of I-25 tanker fire
PHOTOS: Fire closes I-25 in both directions at Orchard
Drivers were able to get video of the fire and explosion because they were so close. Some didn't know what to do because they were on I-25 before the firefighters.
Gavin Lantzy was one of the first cars stopped on the southbound side of I-25.
"Bunch of vehicle fluid was spilling out and fire shot out across the road," he said.
Even after backing up he was only around a hundred yards away.
"Couldn't really go anywhere because there was a million cars behind us," said Lantzy.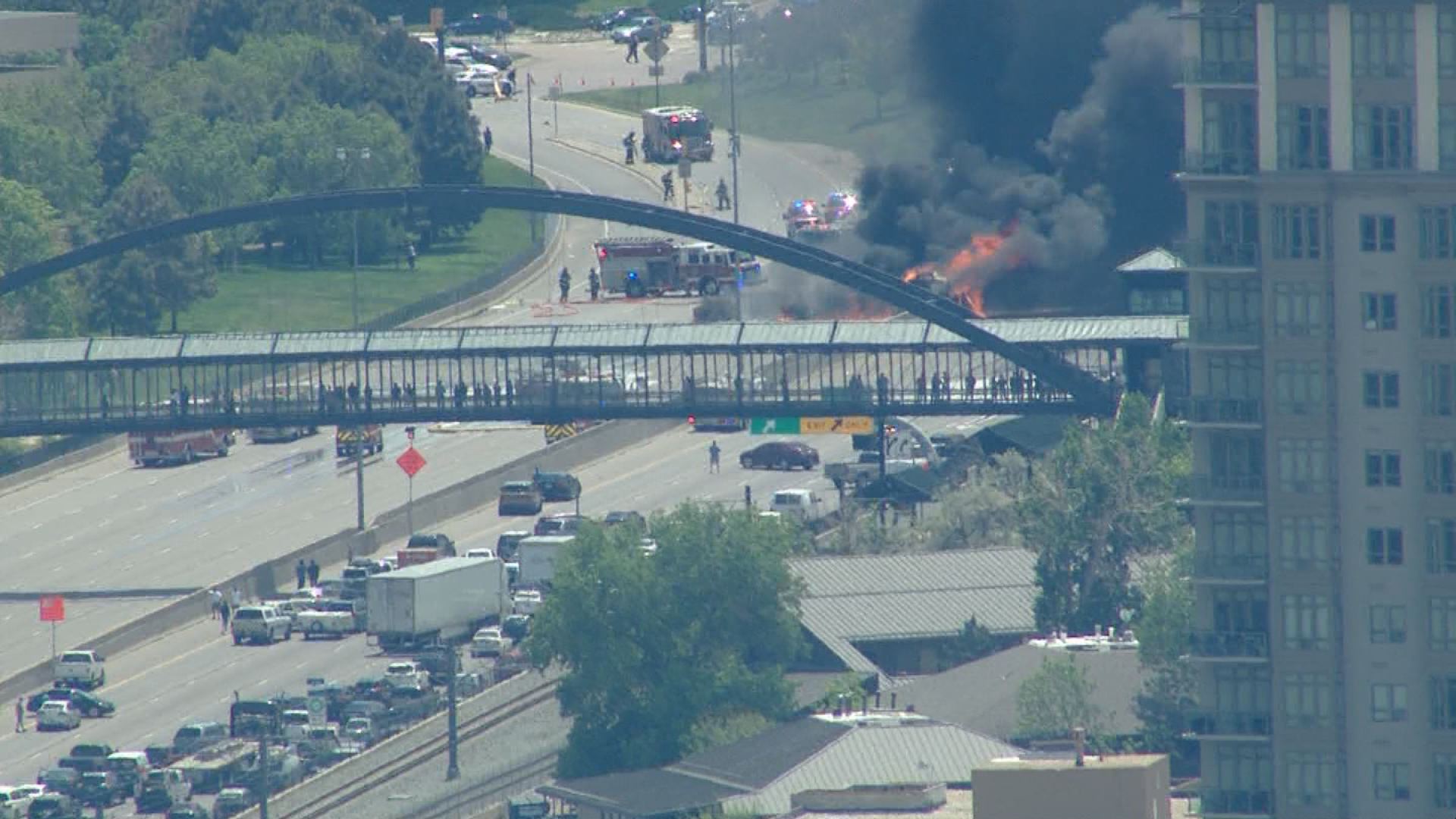 Joi Haitt was on her way home with her son when she saw the fire.
"As we drove past thing were exploding and coming off the truck, "she said.
She was driving on I-25 and saw the fire before firefighters arrived.
"All the drivers were like what do we do and we all just slowly made our way to the right as far right as we could," said Haitt.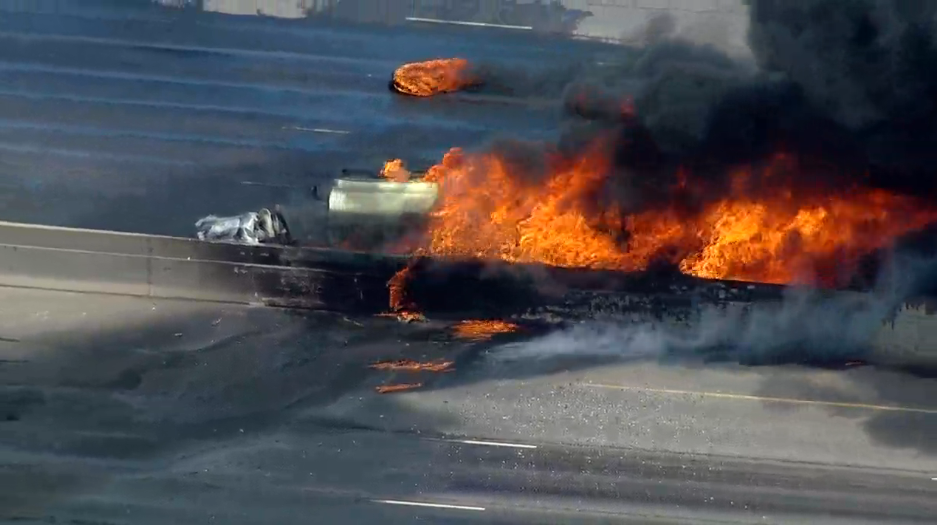 A witness recorded the driver jumping from the truck just as it started to ignite. A CDOT crew happened to be there to help him get away. A Metro Care ambulance also happened to be passing through that area at that moment and took him to the hospital.
RELATED: Video shows person leap out of burning tanker
When I-25 was shut down and the road behind them cleared drivers said police had them turn around on the interstate and go the wrong way off the nearest exit.