LAKEWOOD - It's not everyday Lakewood police officers can say responding to a break-in was a "fawn experience."
Lakewood Police Officer Jason Gerlach and Animal Control Officer Jaime Nadeau responded to the call during the afternoon of July 13 on Green Mountain.
The fawn got into the home through a basement window and refused to leave, according to the homeowner.
Video shot by Officer Nadeau shows Officer Gerlach capturing the fawn with a towel before bringing it outside.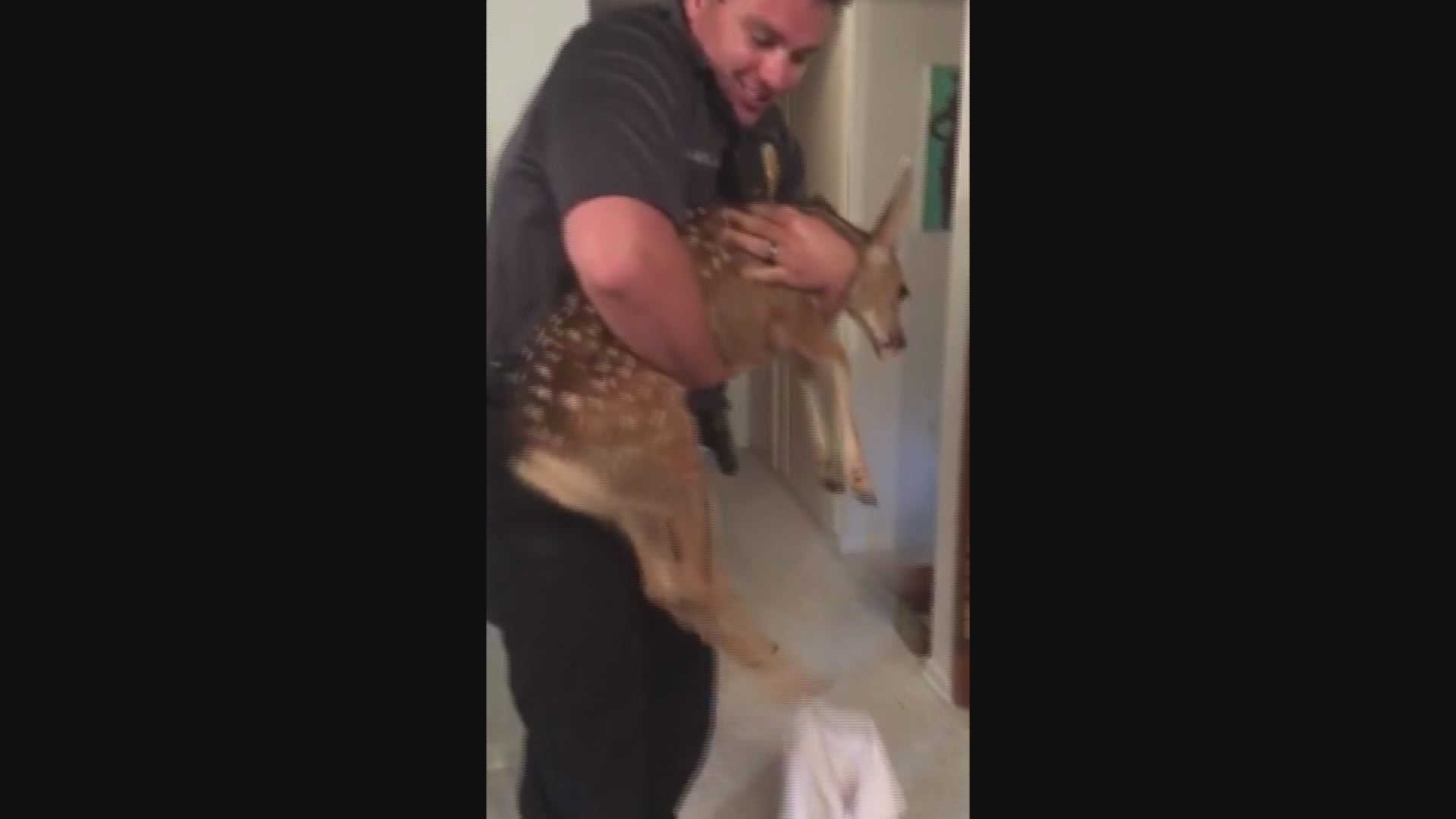 Deer are common on Green Mountain, but Officer Nadeau says she's "never seen anything like this before."
In Colorado, there have been several instances of wildlife getting into homes but never through a basement window, she said.
State wildlife officials told Lakewood Police the animal did not need to be rehabilitated.