A special ceremony was held Saturday to honor an Aurora Officer who showed professionalism during what could have been a messy altercation.
Officer Hayden Jonsgaard received the Hero of the Month award for his courage in taking a drug induced man into custody.
The man had tried to choke Jonsgaard and assaulted another officer who fought back and made the arrest.
Sgt. Bob Wesner presented the award to Jonsgaard in a room full of officers at the District 3 Station.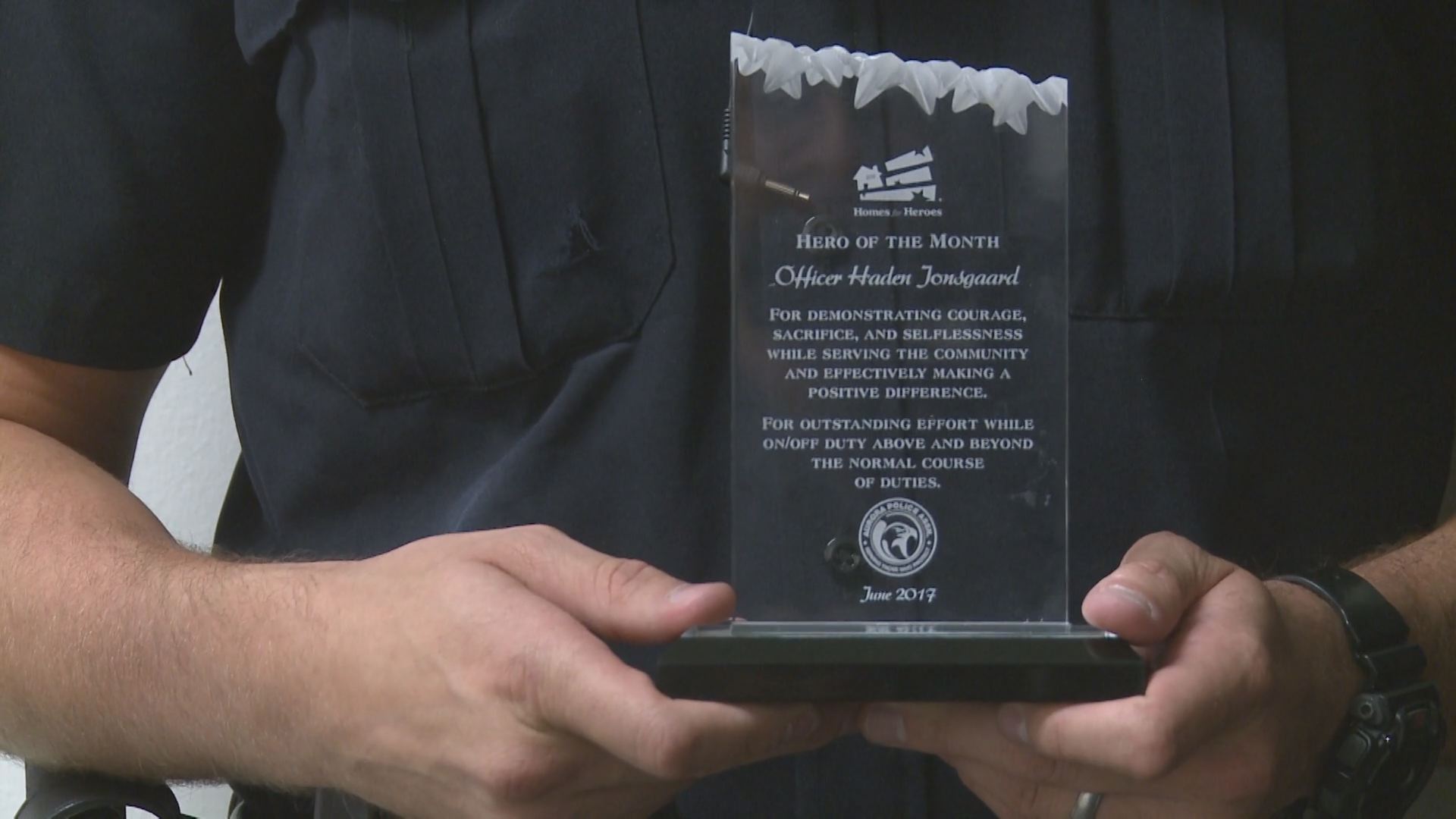 The Aurora Police Association has teamed up with Homes For Hero's to give an award each month to an officer who shows excellence by going beyond their duties in making Aurora a safer community.
Jonsgaard is the first to receive the award.