We're bringing together the best of many worlds.
It's an adorable dog wearing a Peyton Manning jersey while supervising snowmaking at Loveland Ski Area.
Is it newsworthy? Probably not, but It will make you smile.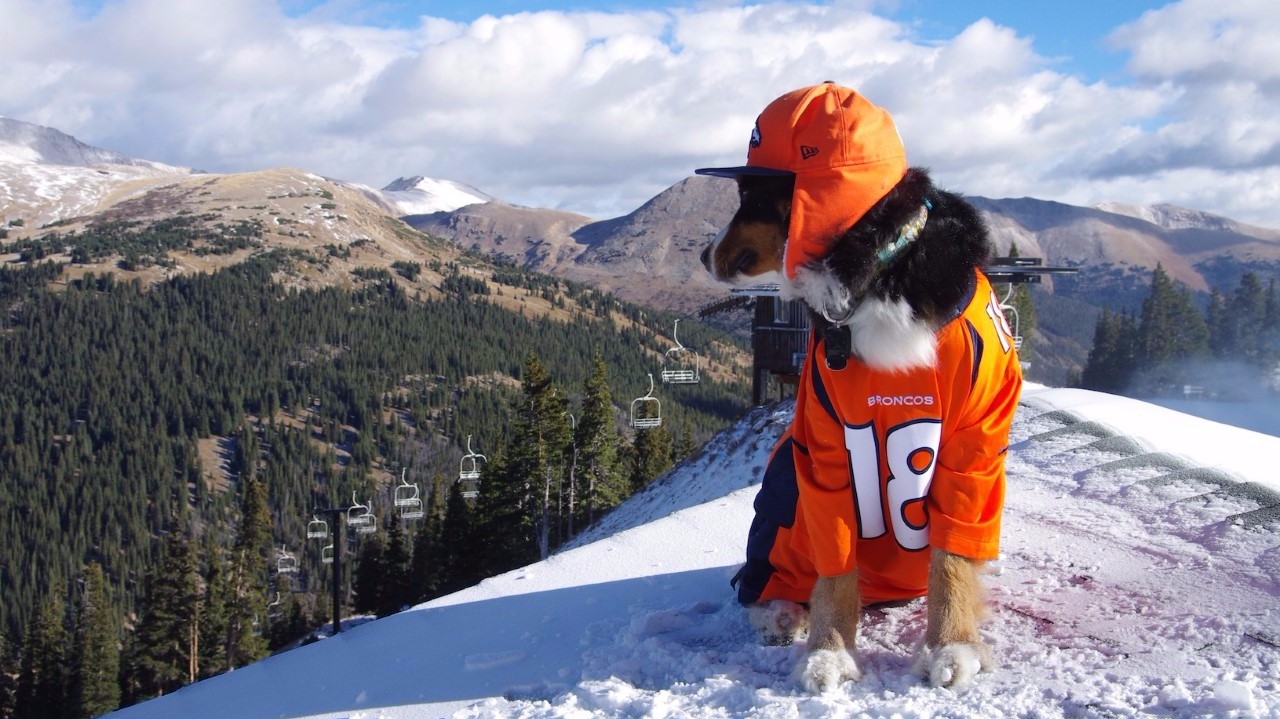 The Loveland Ski Area says Toby the Bernese Mountain Dog has been helping out with snowmaking while showing off his Denver Broncos spirit.
He's ready for the ski season to start and the big game Thursday night against the Chargers.
Loveland Ski Area hopes to open sometime in mid-to-late October.