After 40 years, the crew members of South Metro Fire Rescue Station 32 left for the final time on Thursday.
The station located at the corner of Orchard Road and Quebec Street is being torn down and replaced with a new facility.
"Station 32 doesn't look like a typical fire station that one might expect," said Eric Hurst, a public information officer for South Metro Fire Rescue. "This station was really built to fit into the single family homes that were in that area in the 70s. So really it was built like a residential home, just with a big garage."
It was also built at a time when the department had no women crew members.
"It was just one big open dorm room with beds and one large open locker room. Over the years it's been remodeled to try and accommodate that but it's just not very comfortable living conditions," said Hurst.
The new $7.5 million facility will have 12 bedrooms, separate bathrooms as well as a fitness center and training room. However, not everything at the station will be new.
"A lot of thought has gone into what the firefighters can preserve to help tell the story and carry it through the generations," said Hurst.
One of those items is a mural in the kitchen area.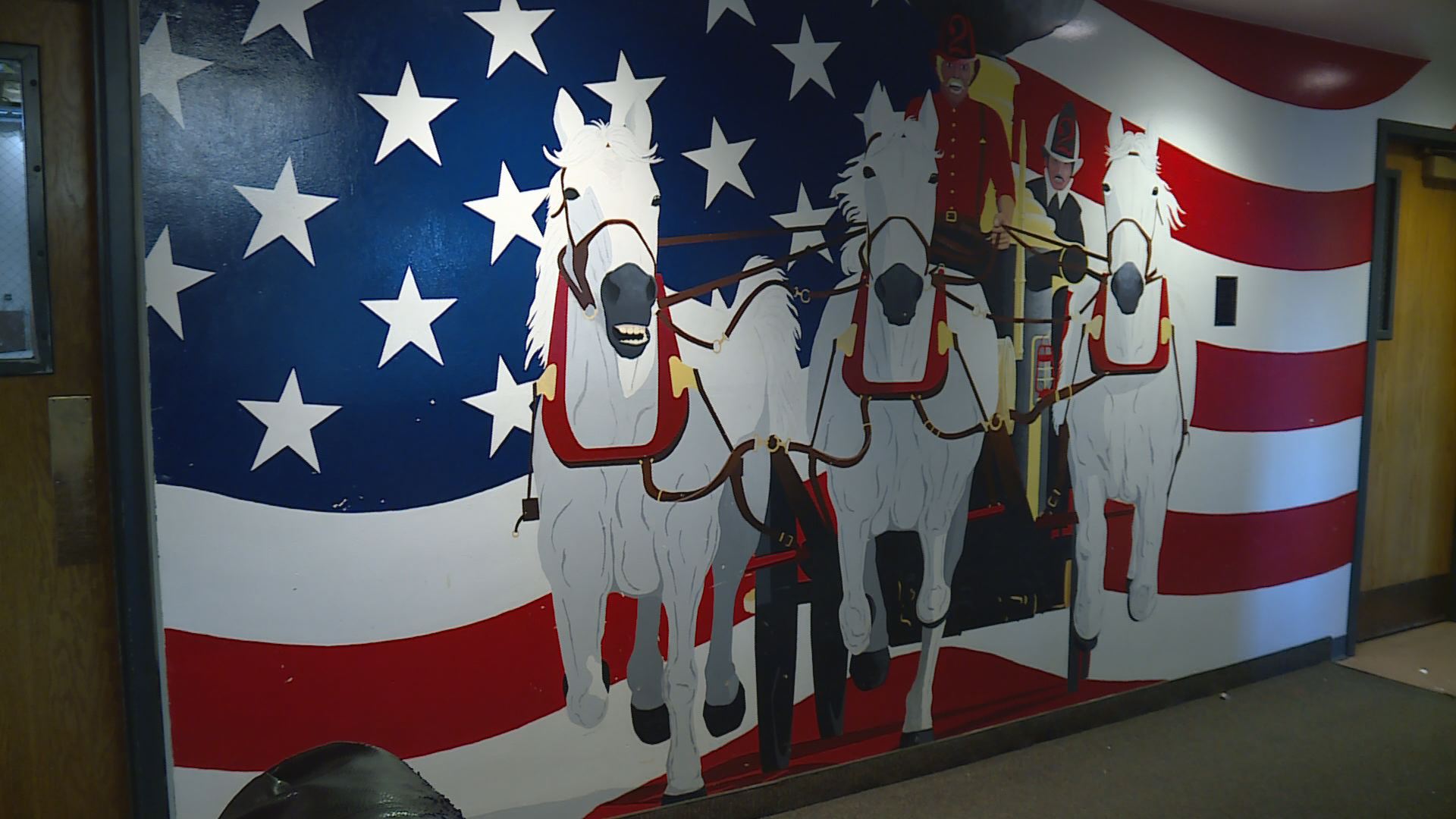 "It was actually hand-painted by a firefighter with the Castlewood Fire Department, that's a name that came before South Metro," said Hurst. "It's so important, in fact, that we've talked to the construction company and they're going to do their best to take that piece of wall away from the building before demolition begins and install it in the new building once it goes up."
Construction on the new building is expected to take about 9 months. In the meantime, the 7 member crew from Station 32 will be split up among 3 neighboring stations.
While the new facility is badly needed, the change is bittersweet for long-time crew members, who shared their memories and stories in a video posted on Facebook.
"It's like man if these walls could talk the things they would say. It truly is a family of firefighters. There's 7 that were living here up until this morning," said Hurst. "Over the years it's been around that number so the station itself has witnessed their reactions coming back from calls where they were able to save people, calls where they weren't able to save people, a call where we lost a firefighter in the line of duty. There's a lot of tragedy. There's a lot of great stories, there's a lot of mixed emotion that goes away with the building, but really all the memories themselves are staying with the firefighters who pass them on."