Want to show your Broncos pride on Facebook?
We made one of those trendy Facebook frames so you can look hip and support the hometown team.
How to use the "We Are Broncos" Facebook frame:
On your phone
On your profile, tap the word "Edit" on your profile picture.
Tap "Select Profile Picture."
Select a photo to be your profile pic. It can be the same one you are already using.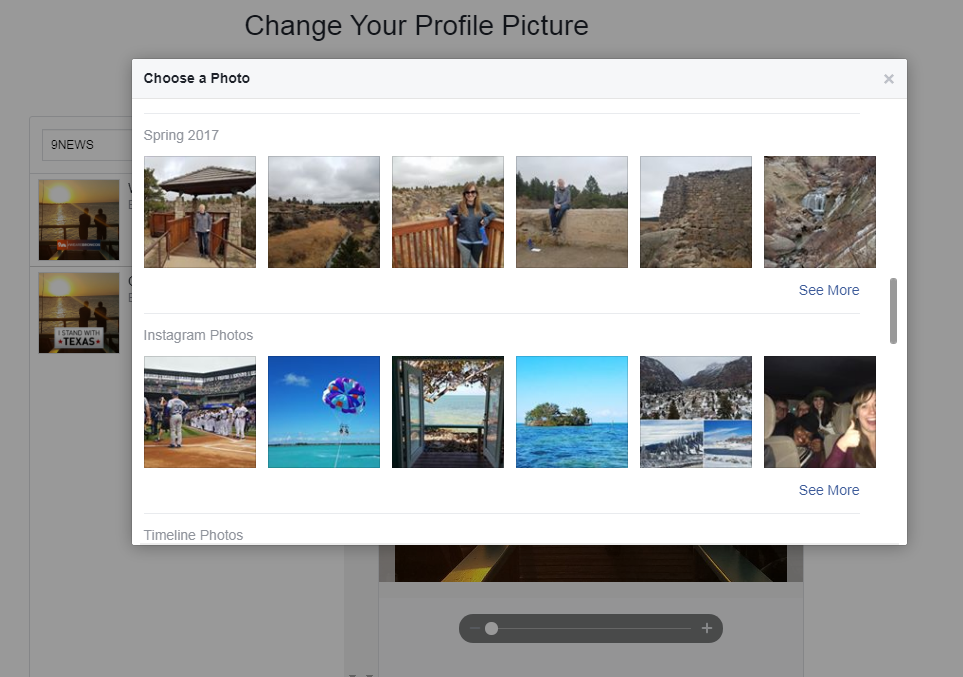 Tap "Add Frame," and search for "9NEWS." You should see "We Are Broncos - 9NEWS" in the list of options.
Select the frame and tap "Use" in the upper right corner.
On a computer
Click here to get to Facebook profile picture options: https://www.facebook.com/profilepicframes
Click "Select a Photo" in the middle of the page.
Pick a photo. It can be the same one you're using currently.
Search for "9NEWS" in the field that says "Search for themes, owner names and more."
Pick the frame that says "We Are Broncos - 9NEWS"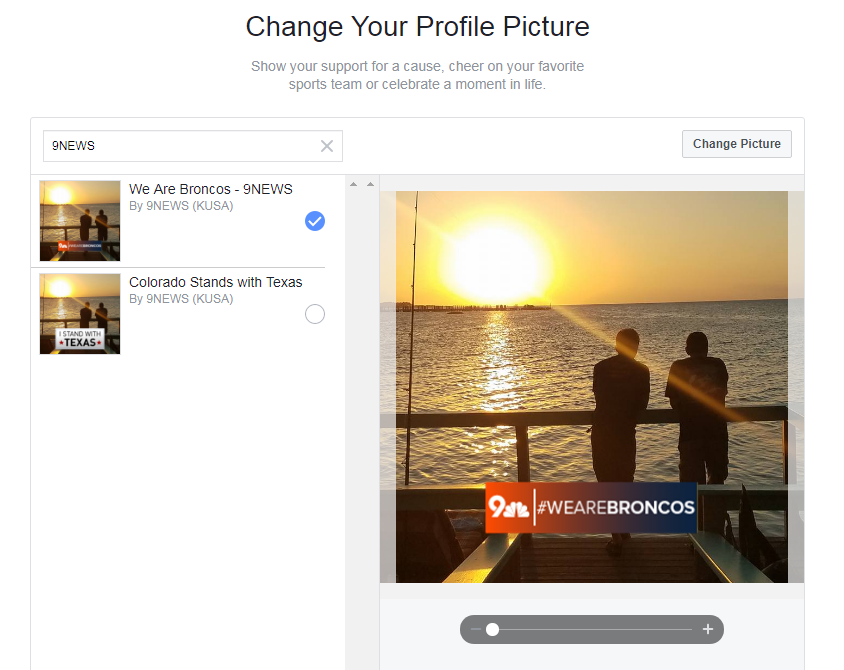 Resize your photo if needed.
You can select how long you want to use the frame. It defaults to one week.
Click "Use as Profile Picture."