Arvada Fire Rescue responded to an early morning fire in the area of 63rd Avenue and Oak Street, Thursday.
According to tweets sent out from the Arvada Fire Rescue account, firefighters were able to get water on the fire quickly.
Firefighters were able to quickly get water on this early morning fire. #GracePlaceFire pic.twitter.com/ViFmLcZk5O

— Arvada Fire District (@ArvadaFire) October 19, 2017
No injuries were reported, Arvada Fire said in a tweet, but residents from two units were displaced due to the fire.
The fire is under investigation. Arvada Fire crews are looking for the cause and origin of this fire.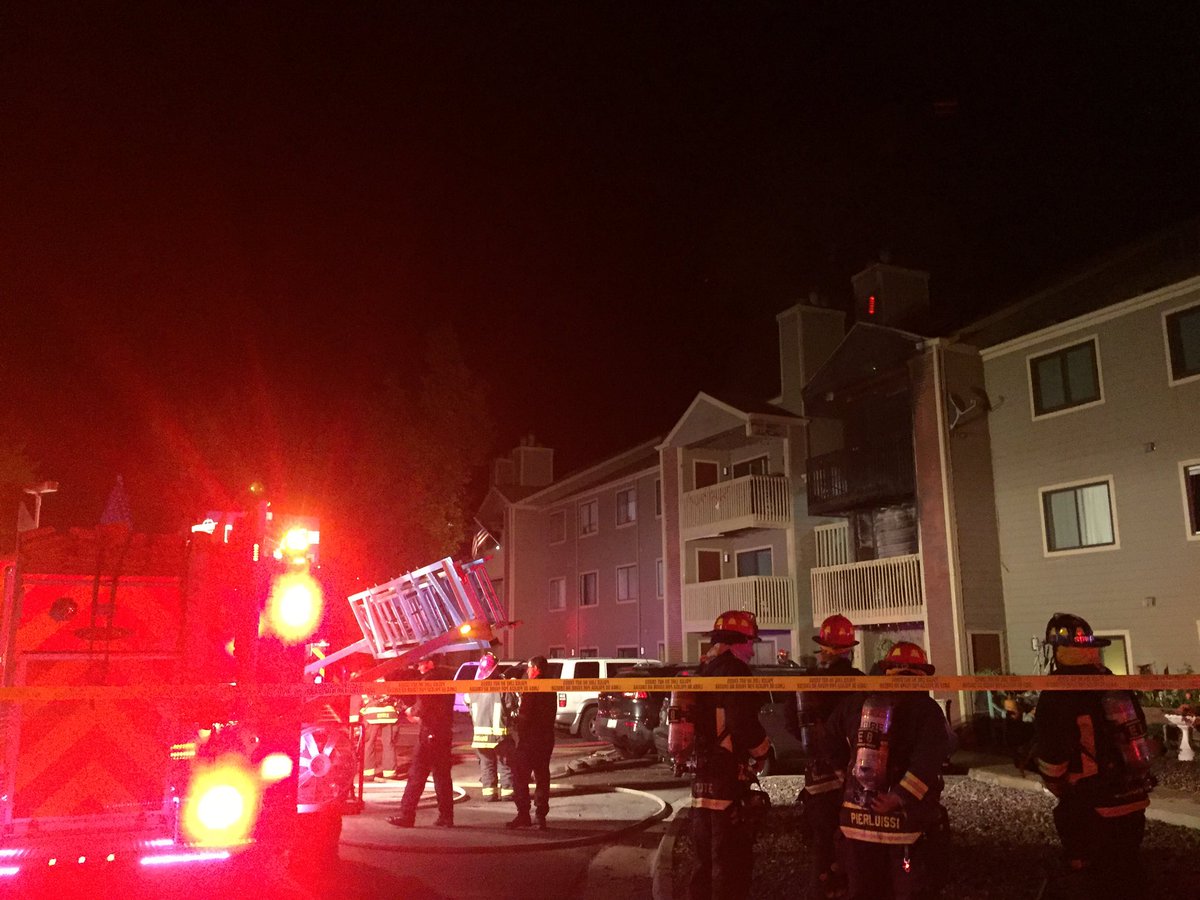 This story will be updated as soon as more information is available.