For the first time since a home explosion killed two people in Firestone, the family of Mark Martinez spoke publicly at the city's softball fields Monday.
"This family right here, without them we wouldn't be standing here right now," said Mark Martinez's mother Cindy, referencing the crowd of more than 100 people who gathered at the Firestone Sports Complex.
They were there to honor Mark, and his brother-in-law Joey Irwin who also died, by presenting the Martinez family with their patriarch's youth softball jersey.
For years, Mark helped coach and mentor girls in the city's youth league.
"It's hard. The whole community kind of took it hard. Like I said you saw him everywhere," said childhood friend and current coach Victor Carbajal.
RELATED: Neighbors file 1st lawsuit after Colorado house explosion
RELATED: Community mourns softball coach killed in home explosion
RELATED: Victims in Firestone explosion commemorated with balloon release
RELATED: Cause of deadly Firestone home explosion 'narrowed down'
Carbajal's team, who Mark's daughter plays for, sported a patch on their left arms in Mark's memory. It simply was the letter M, enclosed within a heart.
"It just fills our hearts with everything," said Dana Bellomy who helped organize the ceremony. "We're here to remember and memorialize him."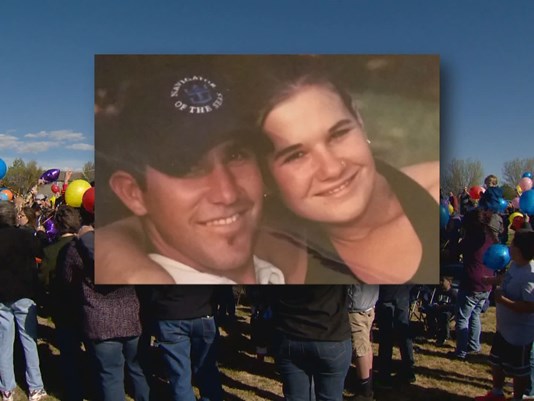 Nearly 100 people showed up in support. Other teams in Northern Colorado rescheduled their practices so they could attend too.
"[Mark] would be happy to see it," Victor said.
Mark's wife Erin was critically injured in the explosion. Family says she is doing well and is expected to recover.