Just before midnight the community gathered to remember the lives impacted during the Aurora theater shooting.
At the center of the Reflection Memorial Garden in Aurora are 12 white crosses with names, pictures, and notes.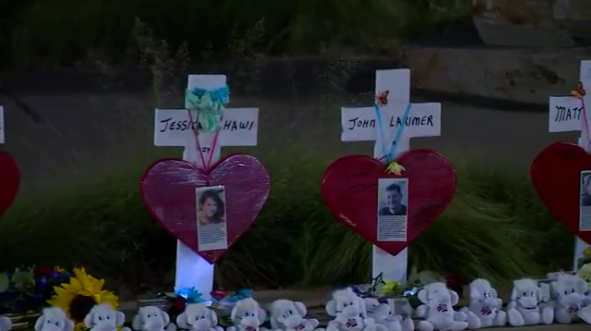 Notes written on the crosses read "I love you" and "I'm sorry".
At 12:38 a.m., the time of the shooting, Aurora Mayor Steve Hogan began reading the names of loved ones lost five years ago on July 20.
While the names were read, the community released white balloons by candle light and thanked each other for support.
RELATED: A 'horrific privilege': The untold story behind the officers at the Aurora theater shooting
The vigil was concluded by first responders honoring the victims in a procession that illuminated the night with red and blue lights.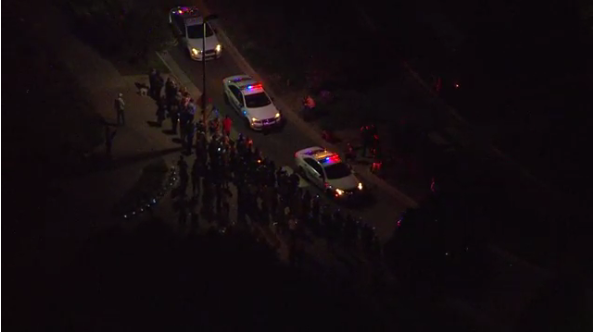 Though five years have passed, the community is still struggling to make sense of it all.
Tom Sullivan, Alex Sullivan's dad, says he thinks it's important to continue to remember because everyone processes differently.
"We are on a roller coaster and this is the time when you're on that hill coming down, so it's just hold on and wait until you get to the bottom." Sullivan said.
Even Thursday morning, visitors continue to stop by the crosses to remember the 12 lives, and unborn child, lost that day.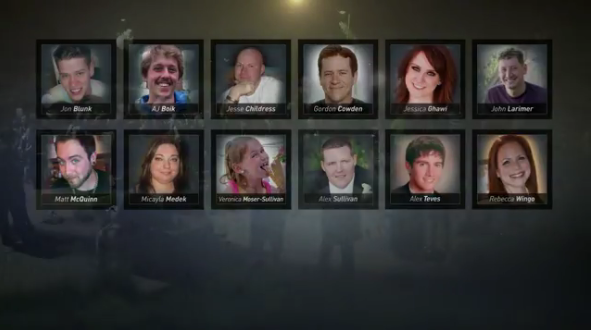 9NEWS reporter Andrew Sorensen witnessed three Aurora police officers as they bowed their head, kneeled and wrote notes on the crosses in the early morning hours.
The Reflection Memorial Garden remains unfinished as it looks for funding, but at 4 p.m. on July 20, the Bakers St. Pub and Grill in the Denver Tech Center will hold an event to raise money.
They hope the garden will be completed by this time next year.