Ah, a holiday weekend.
Nothing better than a bonus day (or two) off from work (unless you work at a news station).
One great option is to head to a Colorado tradition, Rocky Mountain National Park.
Spend the morning of July 3 or July 4 smelling the sweet, open fresh air by inhaling the exhaust fumes from the cars waiting in line in front of you.
Spend your day off from your boss and annoying coworker (we won't ask for any names) by sitting in an enclosed vehicle with your family or friends, stuck in I-70 traffic heading to the mountains to 'get away.'
Enjoy the tranquility of nature ... alongside scores of other strangers (or, as some moms call them, friends you haven't met yet ...).
#RMNP is already quite congested: expect full parking lots, lines at entrance stations, busy visitor centers & full campgrounds. ks pic.twitter.com/wUQNJ8pTIv

— RockyNPS (@RockyNPS) July 3, 2017
It wasn't even noon on Monday, and Rocky Mountain National Park had to restrict vehicle access on Bear Lake Road from Moraine Park to Bear Lake.
In Wild Basin, well ... good luck getting past the entrance station.
Until congestion is relieved: Restricted Vehicle Access on Bear Lk Rd from Moraine Pk to Bear Lk & in Wild Basin beyond entrance station. ks

— RockyNPS (@RockyNPS) July 3, 2017
Here's a look at some of the gridlock at the US 34 entrance station in Estes Park, since there's nothing that says "getting away from the grind" quite like sitting in a traffic jam.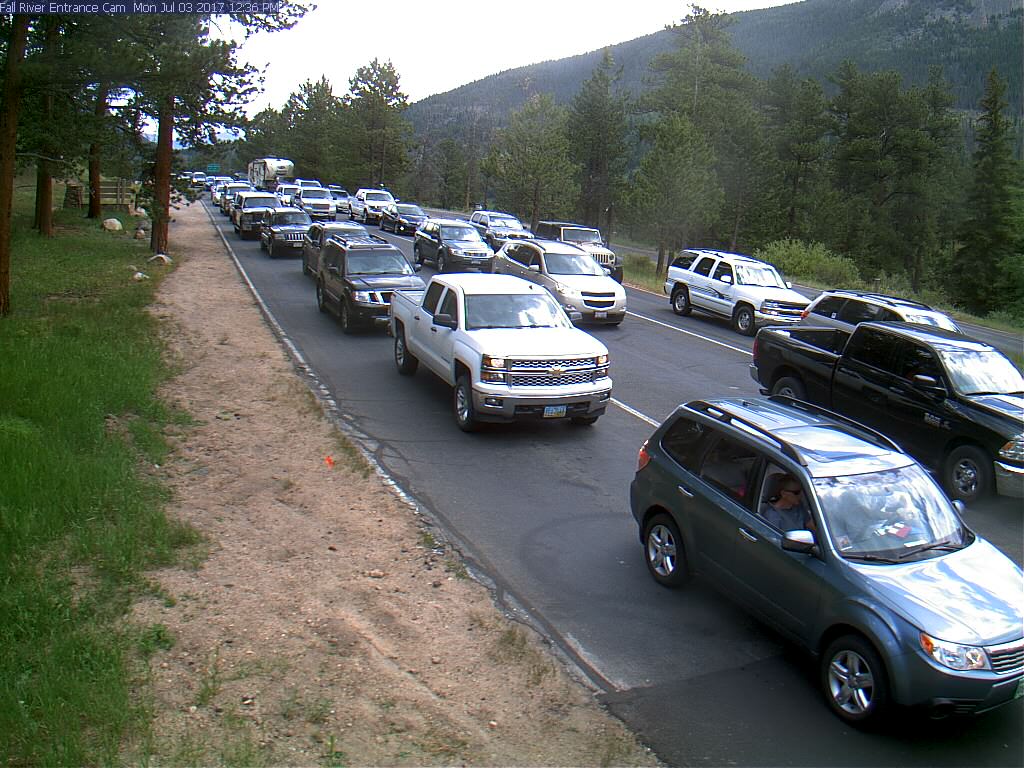 Beaver Meadows isn't safe from long waits either.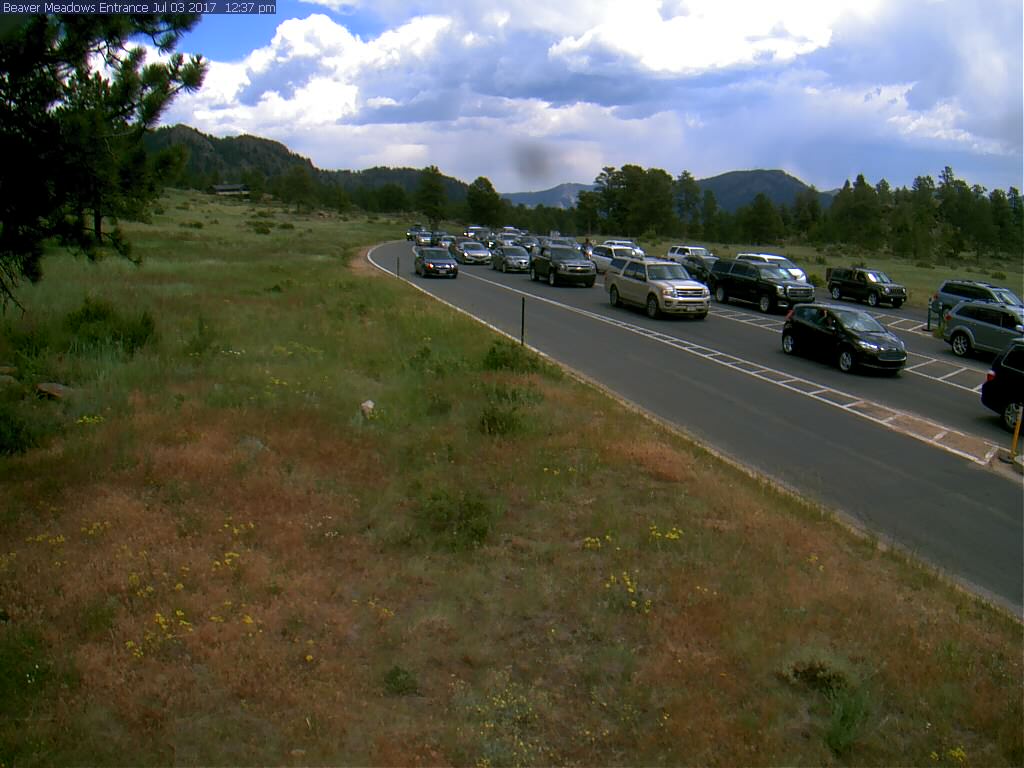 You can watch the webcams and tranquility of nature here: http://bit.ly/2szsvf8
Closer to Denver, there was steady traffic at the Mt. Falcon parking lot. If you want a parking spot ... good luck with that.