Want to report illegal firework use in Jefferson County? Call 303-271-8200
JEFFERSON COUNTY -- In a push to answer as many calls as possible during the Fourth of July weekend, the Jefferson County Sheriff's Office employed volunteers to answer illegal firework calls.
It's in an effort not to take away from the emergency calls dispatchers need to take.
RELATED: Where fireworks are and are not legal in Colorado
About 20 volunteers have been around all weekend, but expect Tuesday to be the busiest night yet.
So far, volunteers have taken hundreds of calls from Saturday through Monday. Deputies handed out 67 citations and expect that number to grow to well over 100 before the holiday is over.
"We've learned from the past that we get so many calls that our regular dispatchers get overwhelmed," said Capt. Scott Happ with the Jefferson County Sheriff's Office.
Happ says the number of illegal fireworks calls is so high it takes away from dispatchers answering emergency calls, so they reached out to the community for help.
RELATED: Fire investigators put in legwork ahead of Fourth of July firework shows
"The call will come upstairs to our normal dispatchers, but they will see it's a firework call and they will transfer it down to our volunteers," Happ said.
Here's how it all works:
"Our volunteers will take the call. They will write down the information on this piece of paper -- the location, the situation that's going on," Happ said. "Once we get that information, we turn it over to our dispatcher. This is a specific dispatcher that is only working these calls."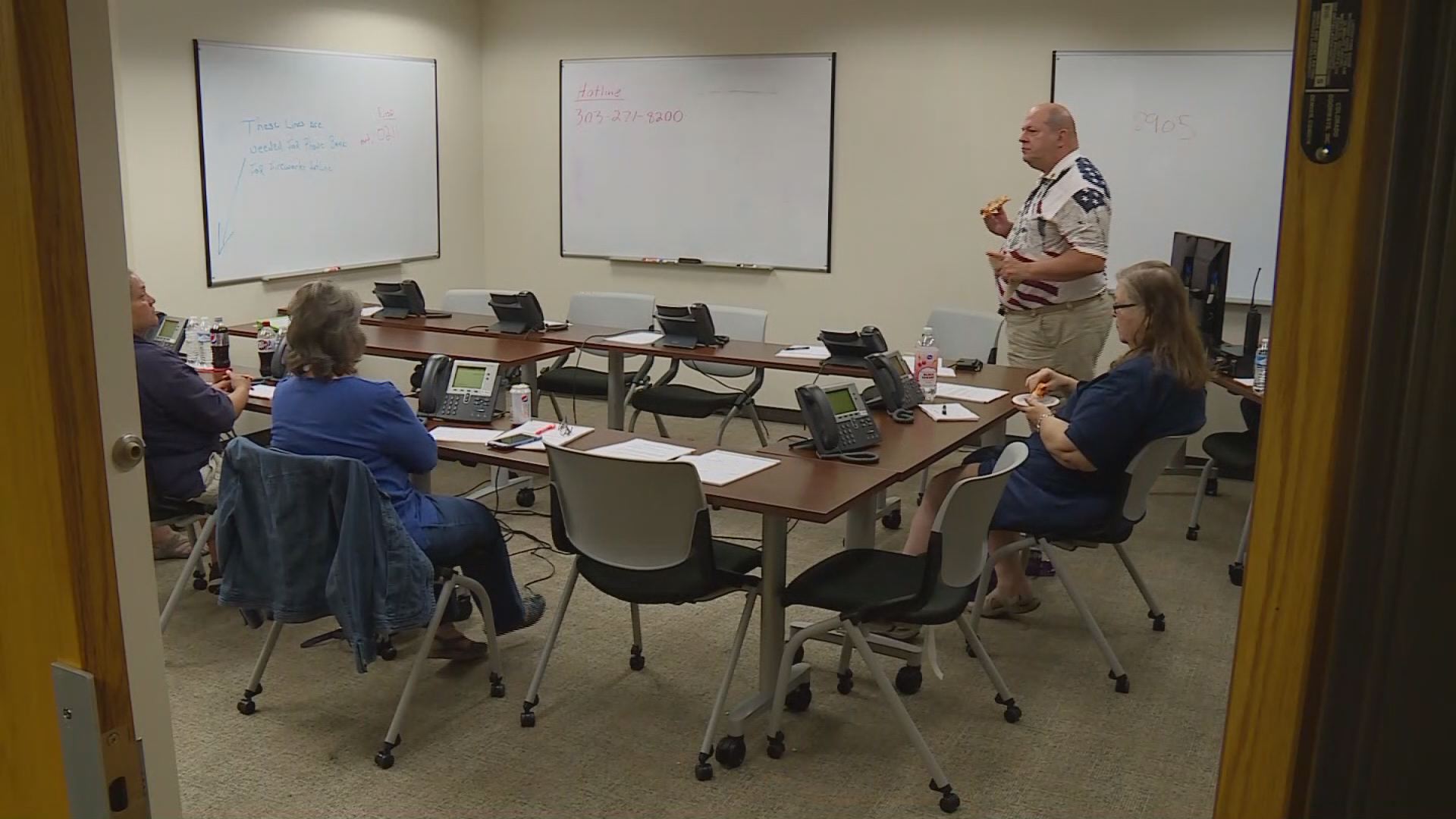 That information is then passed on to the extra deputies who are assigned to patrol and only handle firework calls. This frees up the other deputies to respond to normal calls. It also helps out other agencies from having to go to an emergency that could have been prevented.
"Anytime we have to run a large-scale incident like a wildfire, some of those can actually last for days," said West Metro Fire and Rescue district chief, Steve Aseltine. "They put a lot of different people at risk. You light a firework and put your neighbors and your whole entire community at risk."
In addition to the dozens of citations given, deputies say they have picked up more than 250 pounds of illegal fireworks so far.
The sheriff's office say the program has worked, so they will continue with this system next year.