While not normally an animal rescue team, members of the Summit County Rescue Group scaled Quandary Peak and saved an injured dog.
The group says in a news release some of their members found the dog with deep cuts into its paw. The dog reportedly got into trouble near the peak (14,265 feet up) and was brought part-way down by some hikers that heard the owner's cries for help.
Two members of the Summit County Rescue Group, Helen Rowe and Tim Schlough - along with Sgt. Mark Watson of the Summit County Sheriff's Office - rushed in to help.
The group found the hikes carrying the dog near the trail head and placed the 65-pound dog on what they call a 'litter' (check out the pic) that was provided to them by Animal Control. The operation took about two hours.
The great news? The pooch is expected to make a full recovery!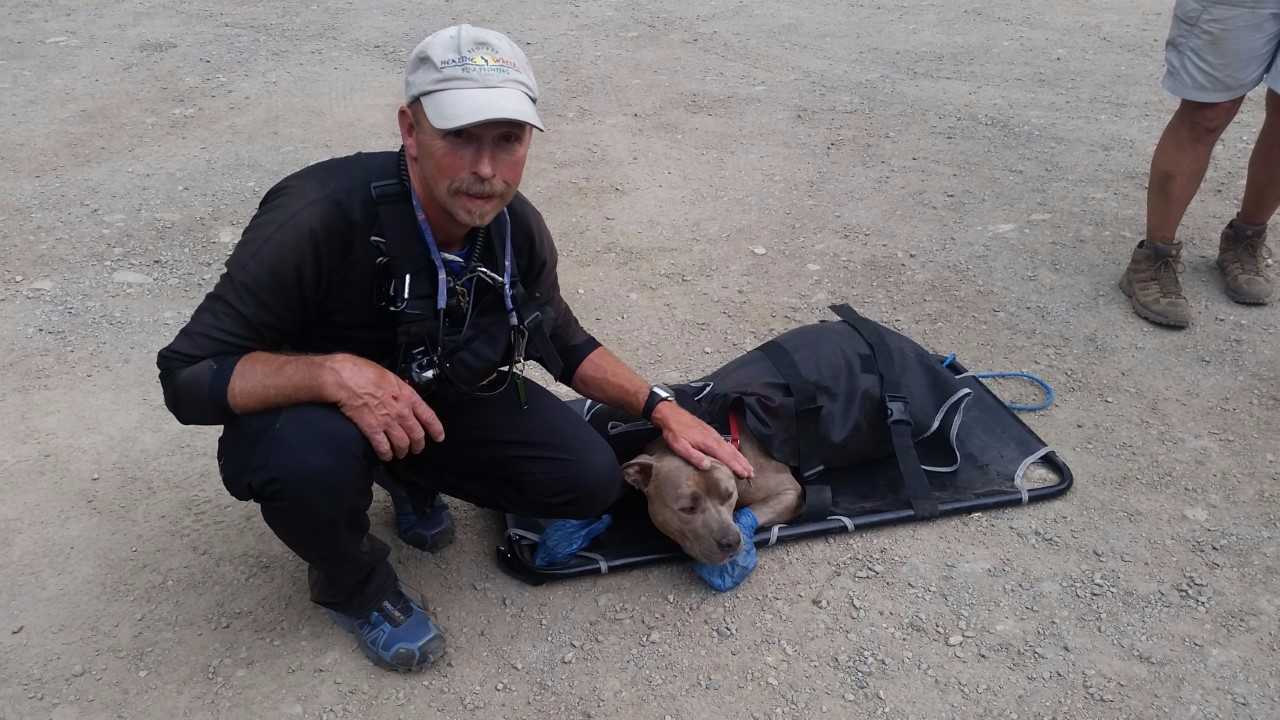 The group's public information officer, Charles Pitman would like hikers to remember that not all trails are good for your pets - don't take your pets hiking on a trail that is mostly sharp rocks. Keep it to dirt paths.
"Dogs are extremely loyal animals and they will follow their owner anyplace he or she goes," Charles Pitman says in the release. "They will not question a decision you make."
The Summit County Rescue Group is made up completely of volunteers who respond to calls for help in the backcountry - 24/7.