More than a year ago, someone burned down the Rockies Inn Motel in a spectacular fashion.
The manager of the Dirty Duck bar next door tells 9NEWS she's not only concerned about the safety of the vacant lot, but she's also sick of the weeds and how it makes the neighborhood look.
Liza McGuire reached out to 9NEWS wondering what's next for the property next to the bar that she manages for her mom.
"Nobody wants to come here and look at this," McGuire told 9NEWS. "We're trying desperately to keep our area clean and our nice block clean."
RAW: Sky9 over 2nd alarm fire at the old Rockies Inn at I-25 and Evans https://t.co/U9fFwCvlsEhttps://t.co/Vmsetfy19L

— 9NEWS Denver (@9NEWS) April 1, 2016
According to Denver Fire, someone set the vacant motel off East Evans Avenue and Interstate 25 on fire in April 2016. No one was hurt. Investigators could never figure out who did it or why and how.
Denver Fire says because the property had no value, the fire wasn't considered arson.
PREVIOUS STORY: Rockies Inn finally being torn down
PREVIOUS STORY: Fire destroys vacant Denver motel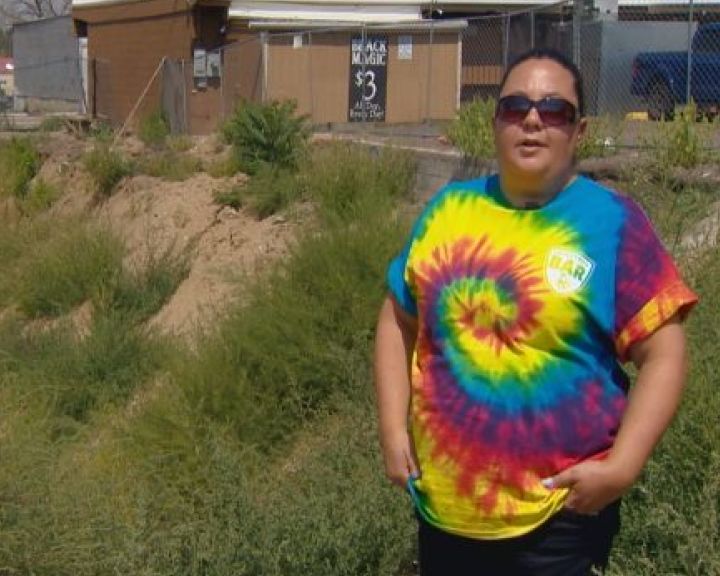 Focus Property Group already owned the property and planned to build a Greenbox self storage facility on site.
"There is still demand in the market," said Jonathan Steele, the director of operations and development manager at Greenbox Self Storage. "That location we expect will do very well."
There's still no sign of construction at the site, which frustrates McGuire and is one of the reasons she reached out to 9NEWS.
"This needs to go," she said. "This either needs to be built upon or cleaned up, turn it into a park if you're not going to build anything, do something.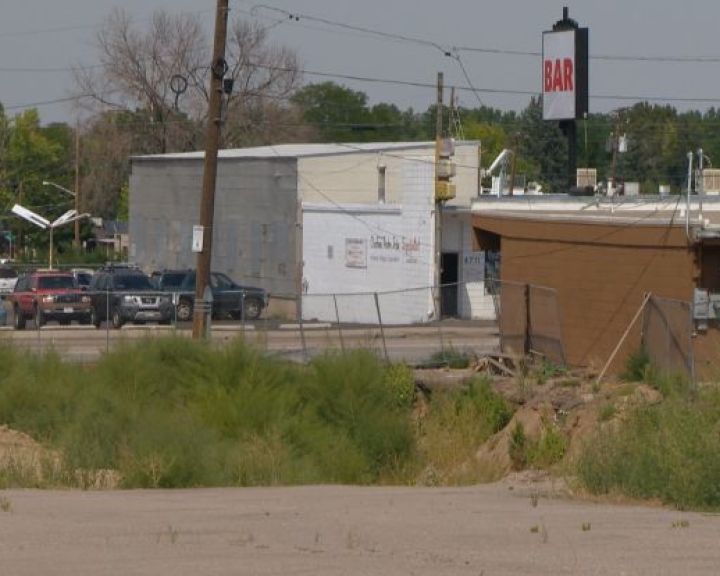 "I'm worried about the erosion of the wall. I am worried it could cause some unstableness to our building and to our parking lot. I'm worried about somebody carelessly driving into the hole and getting hurt or you know, something as simple as a weed fire, who knows? Anything that could happen."
After 9NEWS started asking questions, Denver's Community Planning and Development building inspectors checked out the site and found it to be safe based on the building code requirements for demolition sites.
According to Andrea Burns, a spokeswoman for the City's Community Planning and Development, the property was cited for overgrown weeds in May and August of this year.
After the May citation, the property owner complied and cut them down.
Steele says the company is trying to take care of the site.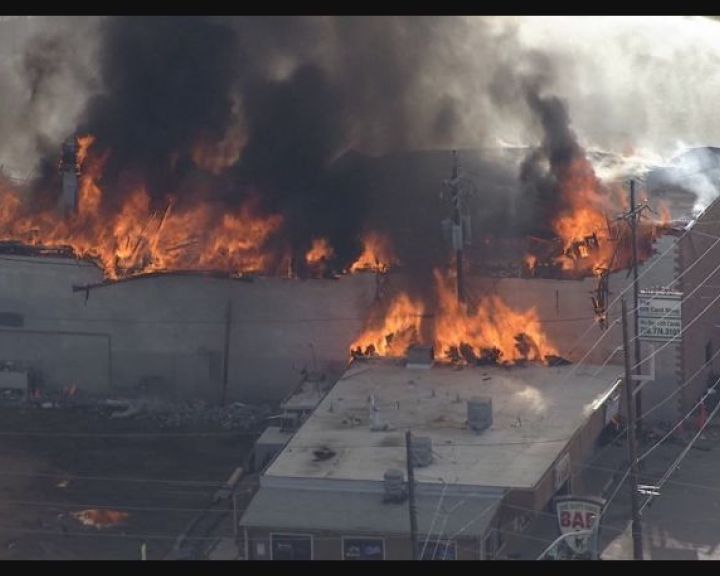 "We're going to pay much more attention to the condition of the fence," he said. "We've had a crew out there in the last week, investigating it, seeing what we need to do to secure the fence, more securely and also looking at the erosion next to her building, coming up with the plans so we can mitigate any of that."
Steele admits the construction has been delayed because the company decided to re-design to build a smarter building.
"With the new design, we're going for a net zero building design," he said, "meaning we are producing 100 percent of the energy that we're going to use in the building."
The building will be using natural gas, but Steele said whatever gas is used will be offset by the extra energy produced by solar panels.
Steele says he expects to start construction early next year.
In the meantime, he promised to be a better neighbor.
"I know it's delayed things as a neighbor, again, we're really sympathetic to that," he said. "Hopefully we'll be off and running really soon."
"Just take care of the place, that's all we ask," McGuire said.
The city said the neighborhood inspectors will be following up on the overgrown weeds to make sure they're cut.
McGuire emailed 9NEWS asking about the property. That's how we ended up doing the story.
If you have a story you want 9NEWS to check out, submit your idea to newstips@9news.com.