DENVER - A man spent more than two hours stuck in a downtown Denver chimney Thursday afternoon, and now police are investigating why he was up there in the first place.
Officers and firefighters say the man fell more than 30 feet into the chimney on top of an apartment building near 18th and Champa.
Police shut down the intersection while more than two dozen firefighters worked from the roof and the ground to get the man out.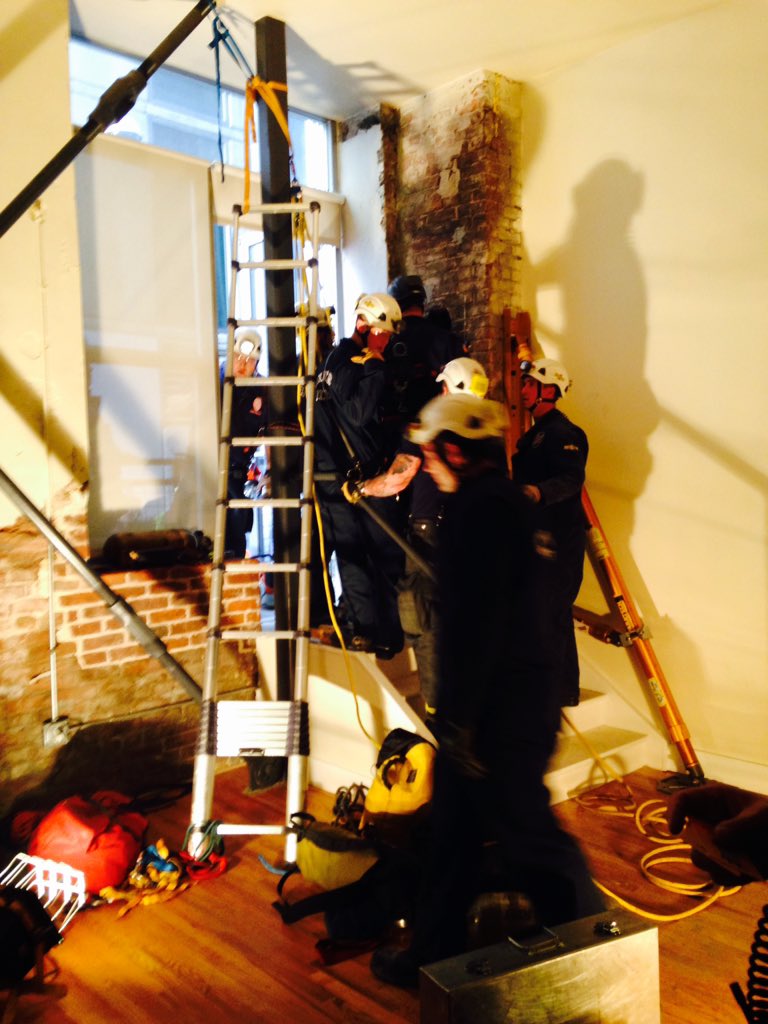 The fire department called in a confined space rescue team to cut a hole in a vacant apartment and gain access to the man.
Eventually, they pulled him out through the top of the chimney, then an ambulance took him to a hospital.
1742 Champa UPDATE: man out of the chimney. Extent of injuries unkn. Patient conscious/ breathing upon removal. pic.twitter.com/oIpRlnTv7F

— Denver Fire Dept. (@Denver_Fire) February 16, 2017
Police did not say what the man was doing on the roof, but they took three other people into custody who had been with him.
It's not clear if they or the man who was rescued will face any charges.