This is Nubbin.
Nubbin isn't just cute. The 3-month-old yellow lab is also helping a lot of people. Besides eventually becoming a therapy dog for people with disabilities – Nubbin is also serving as a teaching tool at Regis University.
The little pup is the school's first inter-professional puppy. She's being raised by several students who are working to become physical therapists, occupational therapists, pharmacists and counselors.
The students help raise Nubbin, but Nubbin also teaches them to work together – which is something the students will do when they become professionals.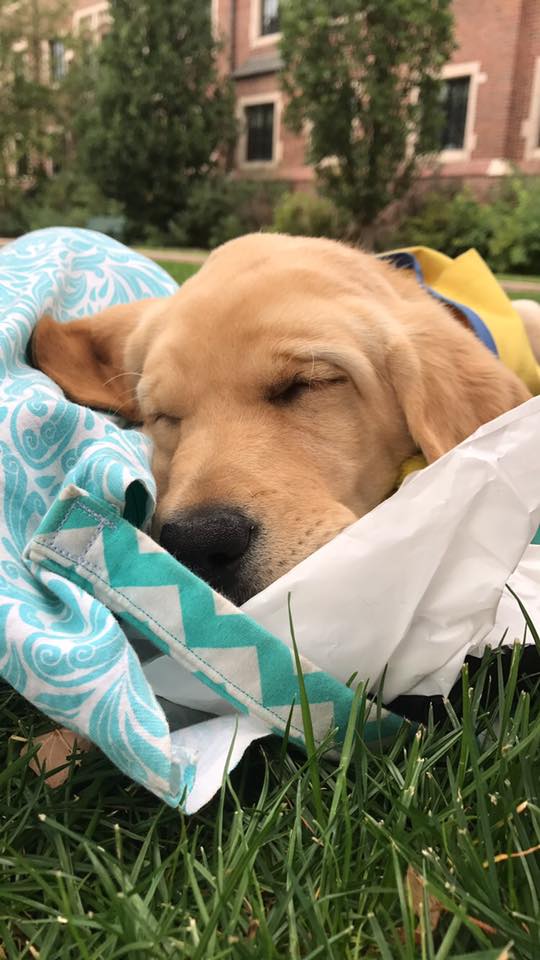 Shelene Thomas, an assistant professor in the School of Physical Therapy, says the students take the puppy to classes to help the dog understand people and socializing, while focusing on training. Thomas takes the puppy home at night and on the weekends.
Nubbin is also used in hands on labs – and students are encouraged to use Nubbin when learning about coping.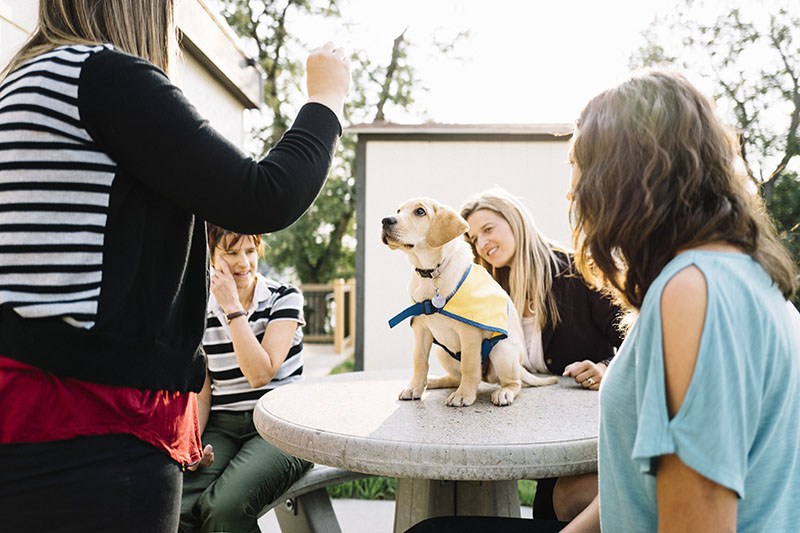 Nubbin will be at Regis for 18 months, and then will go into the Canine Companion program, from there, she'll get further training and then hopefully graduate and be placed with a person with disabilities.