A moose that was on the loose near Flatiron Crossing Mall early Monday morning is now just a moose.
Colorado Parks and Wildlife says the moose was tranquilized at around 10 a.m. This "very healthy" two-year-old will be moved to the South Park area.
The moose was first spotted at around 5:20 a.m. near US 36 and Flatiron Crossing Drive.
This isn't the first time this curious fellow has ventured into civilization.
Colorado Parks and Wildlife spokesperson Jennifer Churchill says this same moose was caught last weekend in Arvada, and given an ear tag.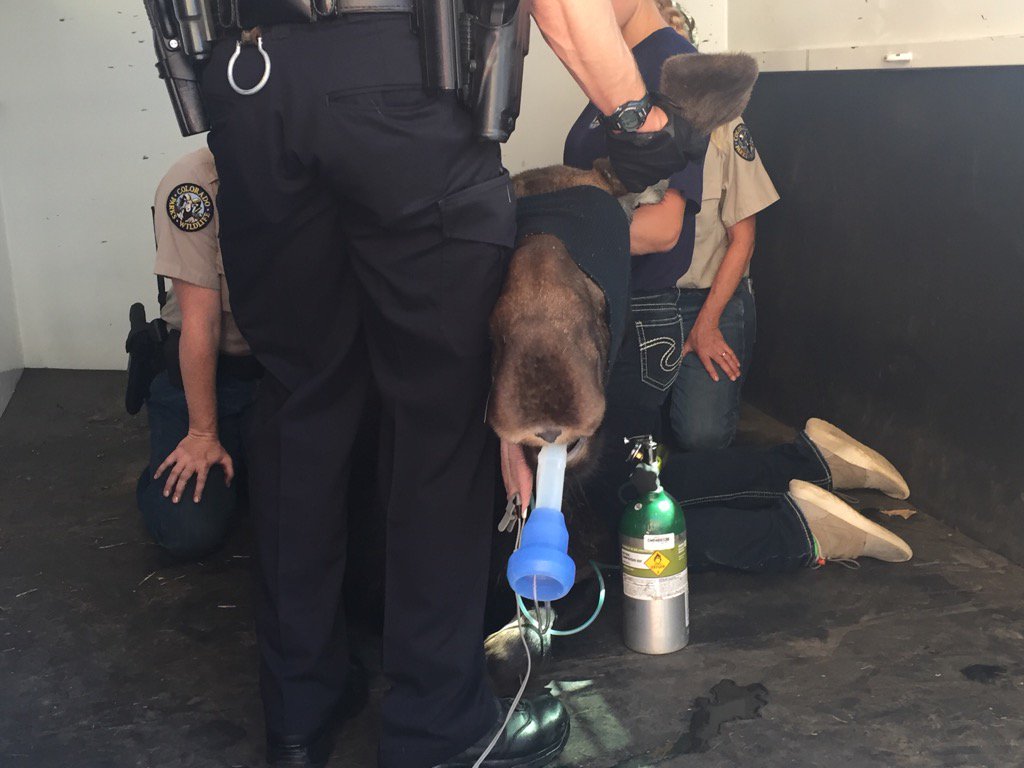 Moose on the loose in the area of Mall; close to US36 & FlatIron Crossing Dr; DOW enroute; may affect traffic pic.twitter.com/IP5GdDONPo

— Broomfield Police (@BroomfieldPD) June 26, 2017