Saturday night is a very special event, for a very special cause.
In two hangers at Centennial Airport, you can see vintage cars and airplanes, along with an airshow on the tarmac.
Combine that with music, food, drinks and an awesome auction and you have the 2017 Morgan Adams Concours d'Elegance.
This is the 15th annual Concours, put on by the Morgan Adams Foundation.
It's named after 6-year-old Morgan, who died from brain cancer in 1998.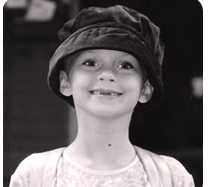 Her parents Joan and Steven started the foundation to raise money for pediatric cancer research, and have raised millions of dollars.
It's so important, because one in every 330 children in the country is diagnosed with cancer each year.
Kim Christiansen and I will be the hosts for this year's event, and we're so excited to be involved with such a wonderful and important charity.
If you've never been you should really check it out, it's a fun event.
And if you've been before, go again – we'll see you there.
For more information and tickets click here.