I grew up with grandparents that loved to tell us about our heritage.
I knew where my family originated and how we got to the United States, but I was still curious what my actual DNA would show.
So when the station offered to pay for our DNA test through Ancestry.com, I jumped at the opportunity.
RELATED: DNA test gives Gary Shapiro a glimpse into his ancestry
I was so curious if I was related to someone famous, or if I had cousins I didn't know about.
We sent in our test, and a few weeks later we had our results. Unfortunately, it didn't reveal anything I didn't already know.
Turns out, I'm 47 percent European Jewish so my ancestors originated in places like Poland, Czech Republic, Hungary, and Ukraine.
The results also showed I'm 29 percent Eastern European and 13 percent Western European, so places like Germany and France.
It also shows "genetic communities" for me in Czech, Slovakia, Poland, and Lithuania.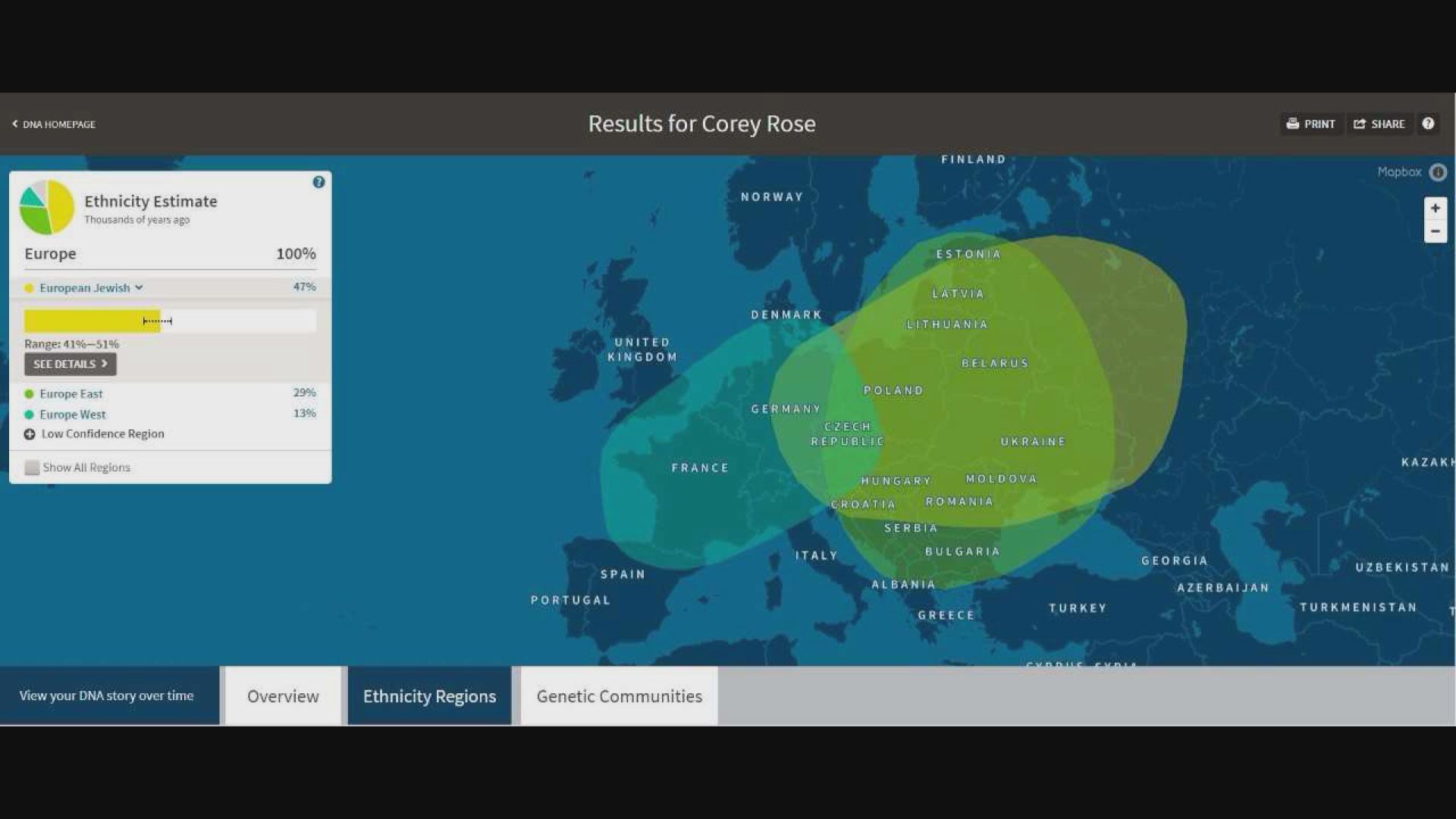 The most interesting part was the match to three-second cousins (one I already knew about), five third cousins and four hundred fourth cousins.
I reached out to some of them and we are still trying to find the link, which has been fun.
Old black and white pictures show my family came over on a ship from Hamburg, Germany and arrived in New York in 1921.
Corey Rose takes a deep dive into her ancestry
Corey Rose's ancestors 
Corey Rose's ancestors 
We have a copy of the Ellis Island manifest when my ancestor came to the United States in the early 1920s.
We even have a picture of my ancestor's pushcart license in NYC dated back to 1926.
Now, we are building a massive family tree to preserve as much information on our heritage as possible.