Nearly five years after she was last seen in Pueblo, detectives announced new searches will begin in the disappearance of a young pregnant woman, Kelsie Schelling.
Detectives in Pueblo announced Tuesday they will conduct searches in Pueblo near where Kelsie Schelling was last seen in 2013.
The 21-year-old was last seen one day after she sent her eight-week ultrasound to her boyfriend, Donthe Lucas on Feb. 4, 2013.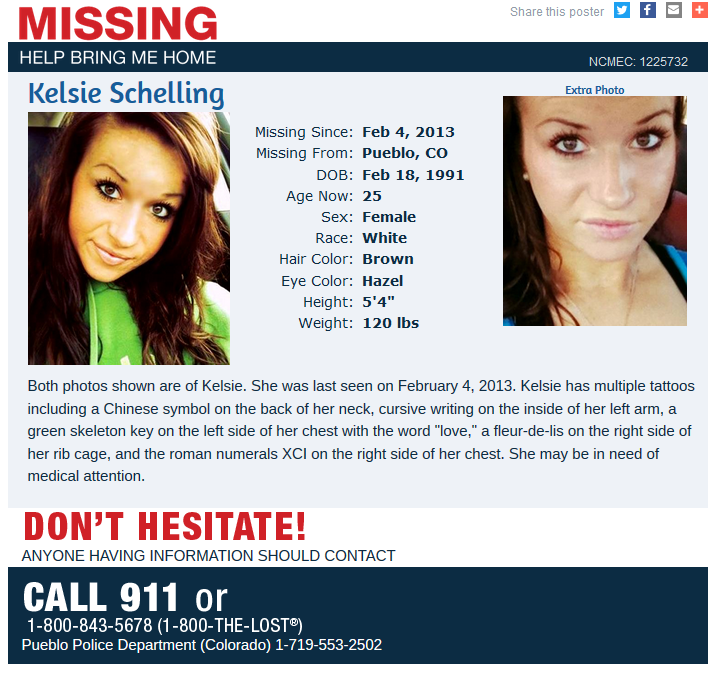 The Pueblo Police Department and the Colorado Bureau of Investigation will search in areas near where Kelsie was last seen, in southwestern Pueblo, they announced in a press release Tuesday afternoon.
Details about the searches - or what led to them - were relatively vague.
"The PPD and CBI will not provide details about the elements of the searches," the release states.
Pueblo Police said in their release that the renewed searches were "prompted by recent leads generated as part of the ongoing cold case investigation."
"While we cannot offer any comment about this active investigation, we want the community to be aware that this case remains a priority for the Pueblo Police Department," said Pueblo Police Chief Troy Davenport. "Our police department is committed to helping to bring justice to Kelsie and for her family."
In April 2017, Pueblo Police and the CBI searched the backyard of Kelsie's ex-boyfriend's former home. Donthe Lucas has remained a person of interest, according to police, but has never been charged in connection with Schelling's disappearance.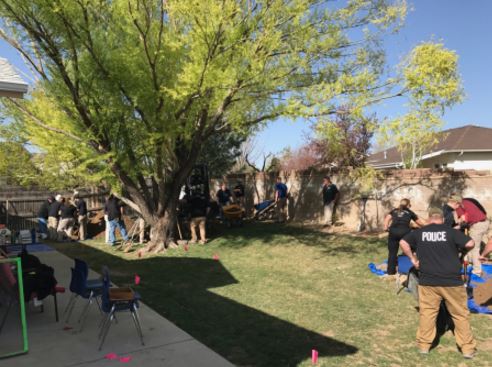 If anyone has any information regarding this incident, you are urged to submit a tip. To remain anonymous, contact Pueblo Crime Stoppers @ 542-STOP (542-7867) or www.pueblocrimestoppers.com. If your information leads to a felony arrest, you could be eligible for a cash reward.
RELATED: Police searching backyard of home where ex-boyfriend of missing woman lived