For full coverage of the 2017 solar eclipse, head to 9news.com/eclipse!
GUERNSEY, WYOMING - A small town in Wyoming is taking advantage of being in the path of totality during the solar eclipse.
The Platte County School District #2 is renting out its football fields for people to camp out in their tents and RVs in Guernsey.
"A lot of people are coming into Guernsey," superintendent Mike Beard said. "So we can either fight it or join it, so we thought it'd be an opportunity to rent out our open athletic space, make a little money for the kids, and have some fun along with it."
A ten by ten yard square can be rented out for $100 per night, and RV parking spaces will be $75 each. The school's showers and bathrooms will also be open to campers.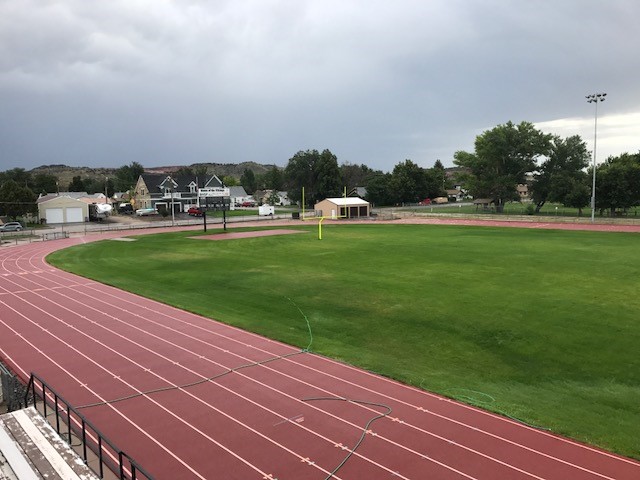 "The community is rolling out the carpet. The hotels, the camping spots...I think it's going to be an opportunity for us to showcase our little community and take advantage of a once in a life time opportunity," Beard said.
Guernsey is made up of about 1,500 residents. The town's high school has 75 students, and several of them will help sell concessions during the event.
"Where we are located is going to be great viewing, we'll be in the path of totality, so it's going to be a lot of fun," Beard said.
All of the money that will be made during the weekend will go directly back to the schools. There are still 50 spots available. For more information, visit the school's website here.
You can reserve a spot by sending a nonrefundable down payment of 50 percent to the school district by mail or go to their PayPal link here.