Next's search for the Smartest Kid in Colorado has led us to Harper Ediger, a 14-year-old in Denver who just became the first kid columnist for the New York Times.
The column, called Social Q's, provides answers from an adult and a kid to questions about awkward social situations.
Harper has answered two reader questions so far. The first debuted in May. Her second piece, answering "I see on Instagram stories that two of my best friends were hanging out. It hurts my feelings that I wasn't invited. How should I bring it up with them?" ran in last Sunday's print-only edition.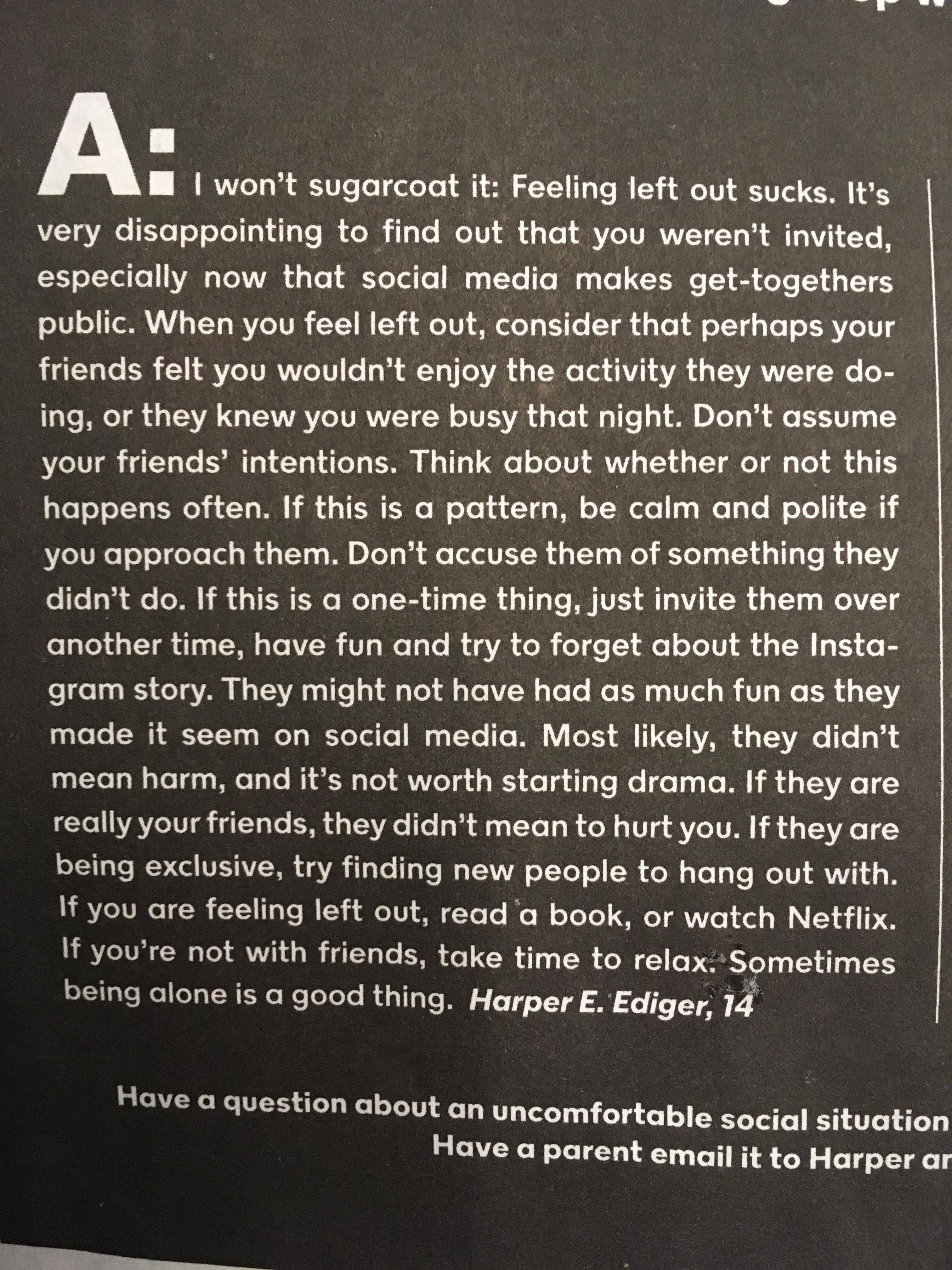 Harper found the gig thanks to some teachers and counselors at Girls Athletic Leadership School in Denver, where she is a freshman.
"I don't consider myself a social person. I'm pretty socially awkward," she says, adding that she learns from observing the world around her.
The New York Times says that Harper's first article received a huge amount of positive feedback, including a petition asking to make her work into a regular feature. The special projects editor at The New York Times Magazine, Caitlin Roper, said she loved the idea of having an adult and a kid offering different perspectives.
The column appears only in the print edition of the New York Times, in the kids' section. Harper's next column is due out in January.
We're looking for more of Colorado's smartest kids. If you know one of those, let us know by emailing next@9news.com.