More than 3,700 Coloradans have withdrawn their voter registration since Secretary of State Wayne Williams announced the office will share public voter information with President Trump's administration.
As of Friday, 3,738 voters have withdrawn their registrations, and 200 voters became confidential, since Williams' office announced they would comply with the President's request in late June. The confidential voter program is meant to protect abuse and stalking victims; Williams' office said two weeks ago that a voter who wants to become confidential would have had to do that already, to have their information pulled before it is given to the commission.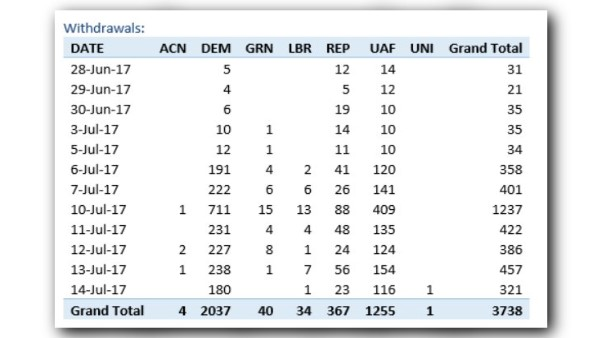 Democrats make up the most of the withdrawals, at 2,037. Unaffiliated follows, at 1,255, and 367 Republicans have chosen to withdraw, as well.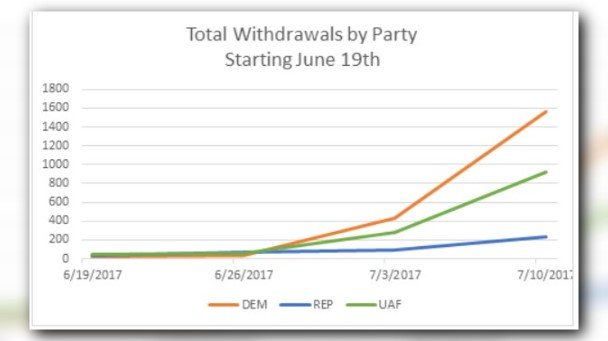 According to Williams office, the numbers equal nearly a 2,000 percent increase in voter registration withdrawals, compared to the previous weekly average of 134.
RELATED: Exactly what information Colorado is, and is not, giving to Trump's voter fraud commission
RELATED: Next Question: Why is Colorado giving voter information to Trump's voter fraud commission? The law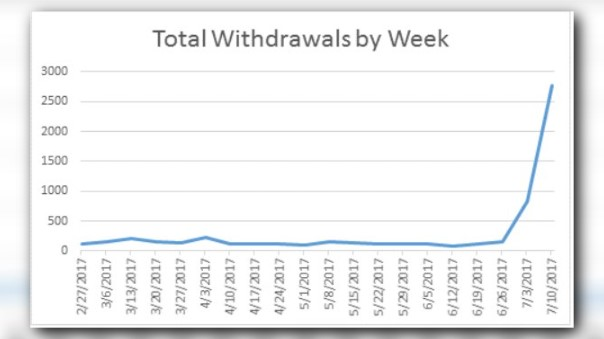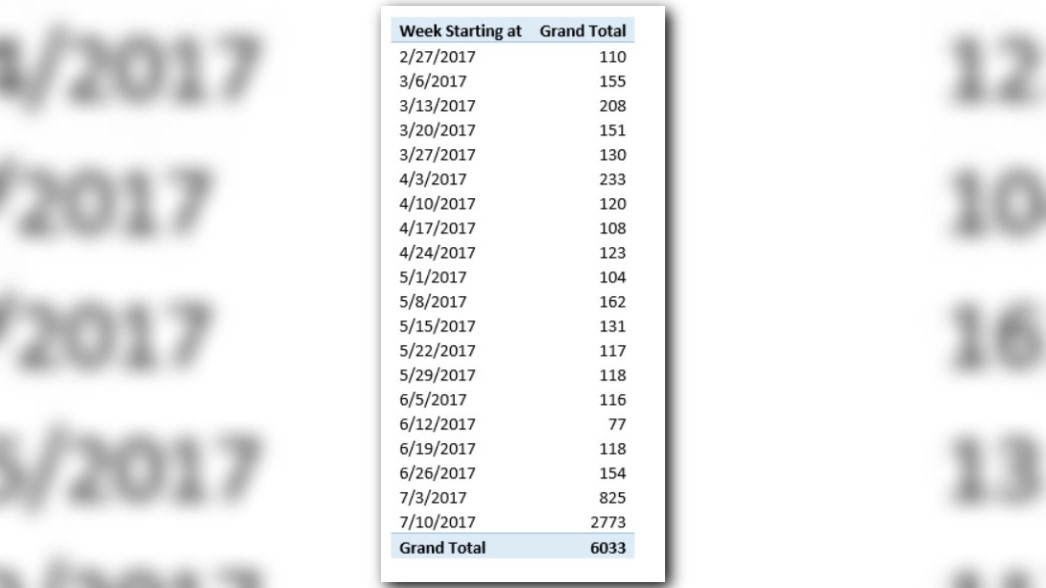 Trump's Presidential Advisory Commission on Election Integrity lists its mission as study the voting process and its vulnerabilities. Williams said he will provide names, addresses, years of birth, voter affiliations for each voter, and how often those people have voted, all of which is already public information. Under Colorado law, the Secretary of State is obligated to provide that information to anyone, including private citizens, who requests it. Colorado will not provide social security numbers.Colorado has a total of 3,726,504 registered voters.WATCH: Withdrawing voter registration is the last thing to do right now