As we see this massive storm in Texas run its slow, damaging course, people across the country are hearing from their families caught up in the flooding. A big question...why didn't people evacuate? For a producer here at 9NEWS, her dad and stepmom never left home because there was never an evacuation order, and they didn't think it would get this bad. This is from producer Katie Wilcox. You can watch more in the video above.
DENVER - On Saturday, my parents took my little brothers bowling.
On Sunday, they woke up to their car alarm going off; their neighborhood completely flooded. They live on the western side of Houston and water in the street flowed over their knees.
In videos and pictures my dad and his neighbor sent me, it looks like the house is in the middle of river. Most of the main floor had several inches of water yesterday morning, and water bubbled up through the floor in the bedroom and bathroom.
Sunday morning, my stepmom texted me that they were trapped. I looked up the phone numbers for emergency rescues – aside from 9-1-1 – and told her to call. I still don't know if she ended up calling, but firefighters came into the neighborhood on boats anyway.
Later in the morning, I was able to get a call through, and she told me that she had been rescued on a boat, along with my 8-year-old brother. My dad and younger brother would be on the next boat, as it was too small to shuttle the entire family.
Video from my dads neighborhood in Houston - as the rain keeps falling - he can't help laughing at this sign pic.twitter.com/S7DHsJ9lpw

— Katie Wilcox (@katieawilcox) August 28, 2017
For the next hour, I waited to hear that all four of them were back together. My dad finally sent me a picture showing him and my 5-year-old brother, Peter, safely off the boat, with rescuers in the background.
I found out that they weren't going to a shelter, but they and another family from the neighborhood were staying at a friend's house, about 3 miles north, and so far, without any water damage. They lost electricity Monday, and communication has been difficult.
Still, the boys have been happy and my dad's still been cracking jokes. He's already planning what they'll need to do to fix the house – but tells me, it has to stop raining first.
These photos came from my dad.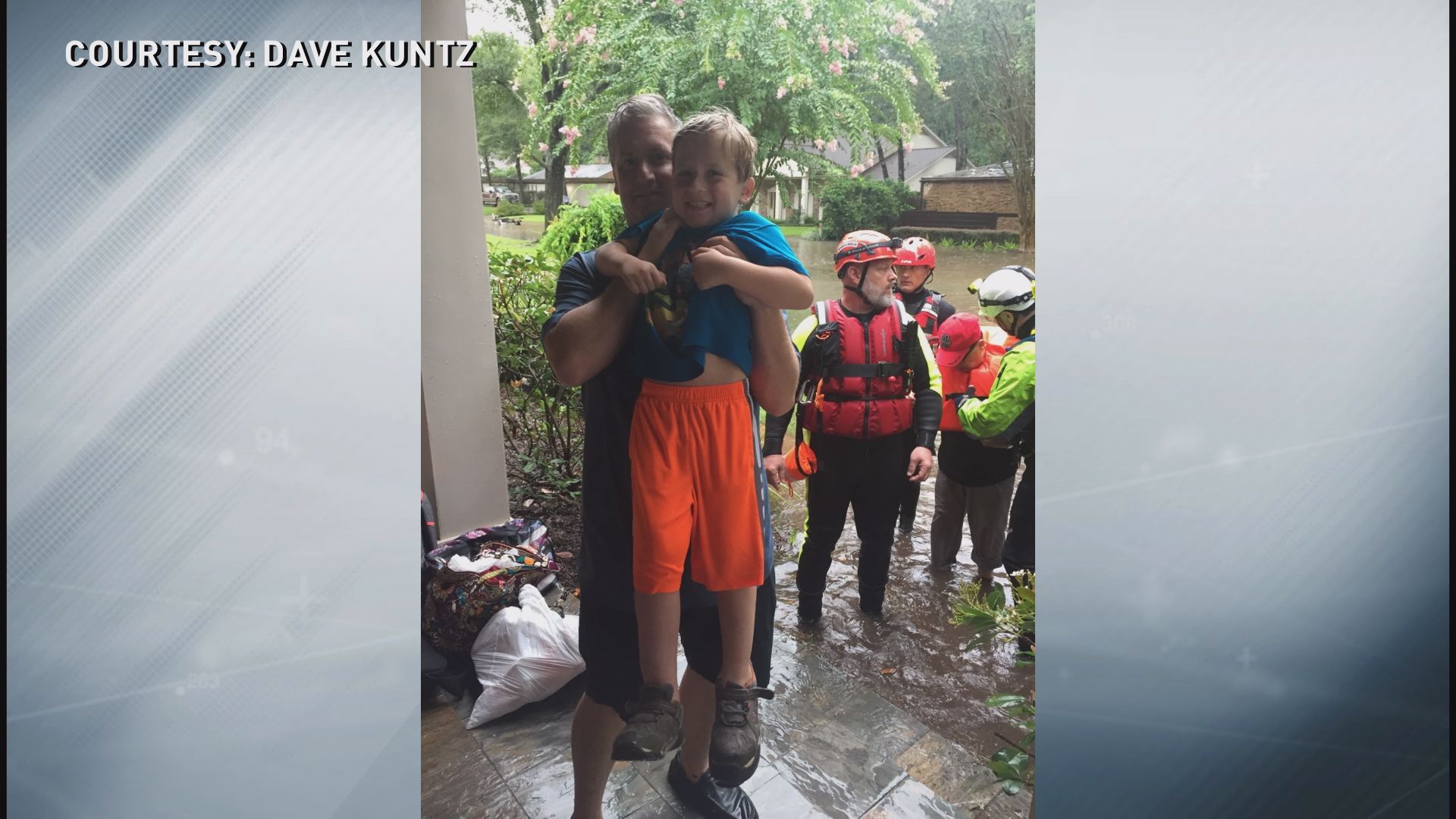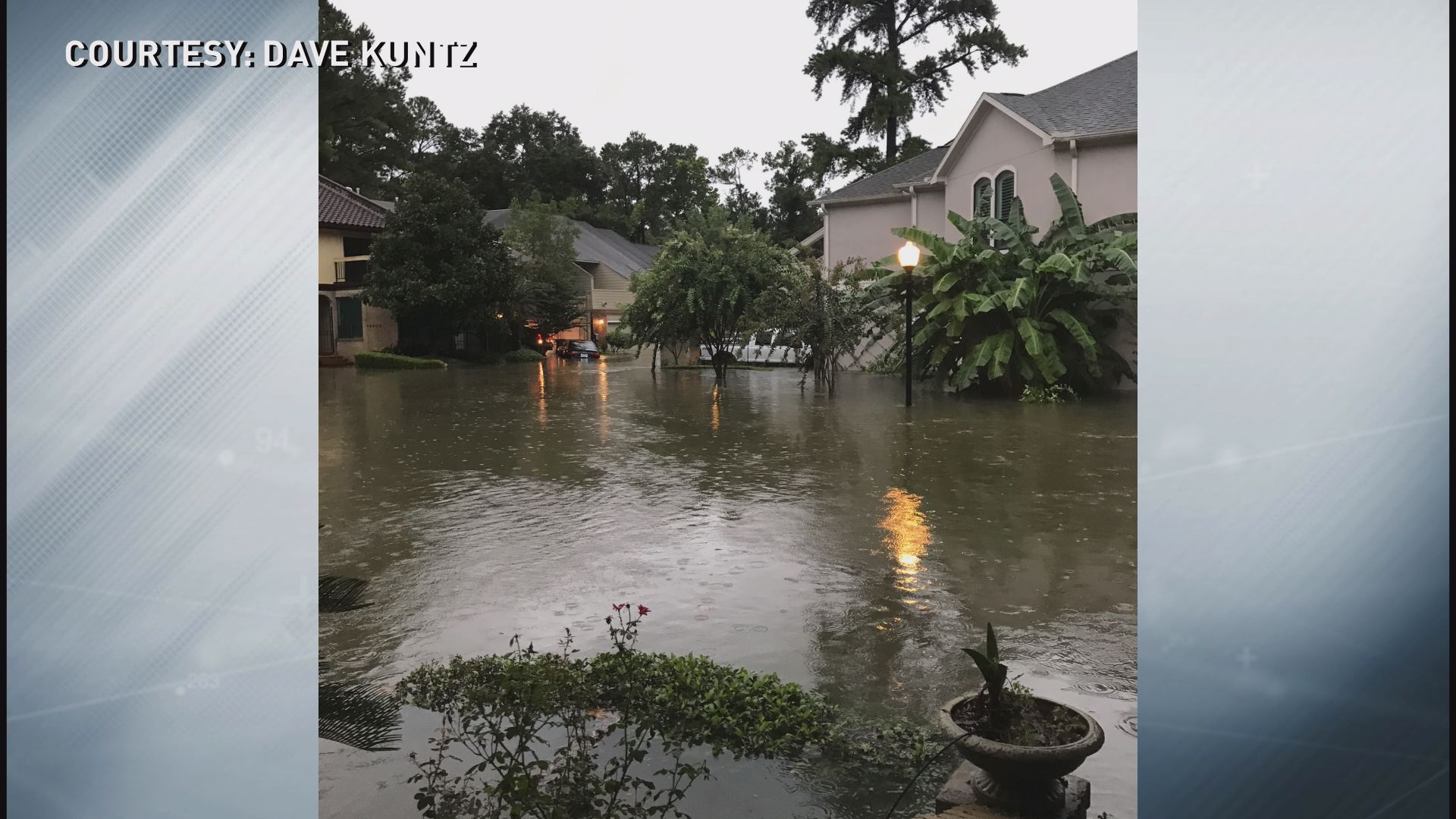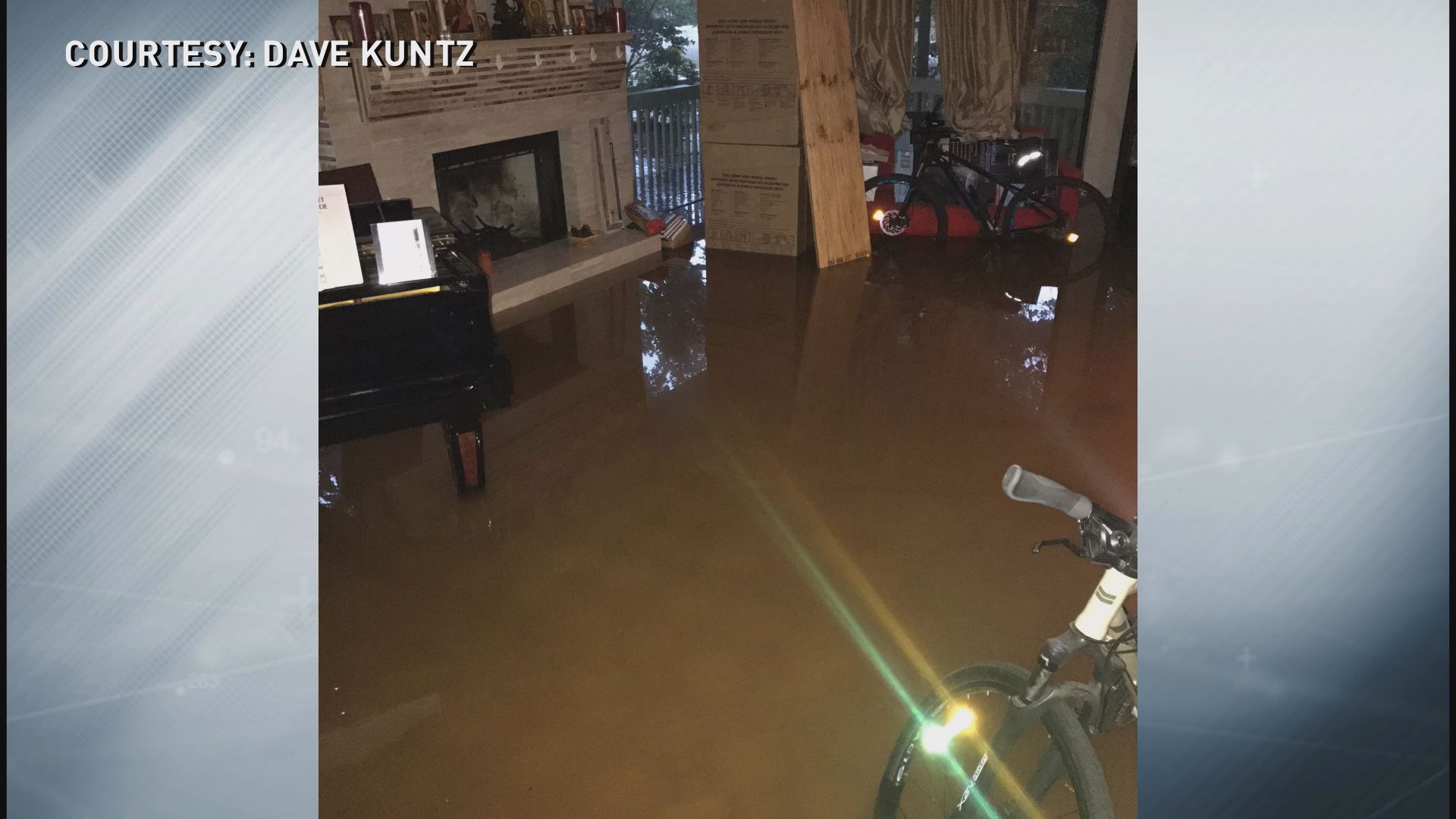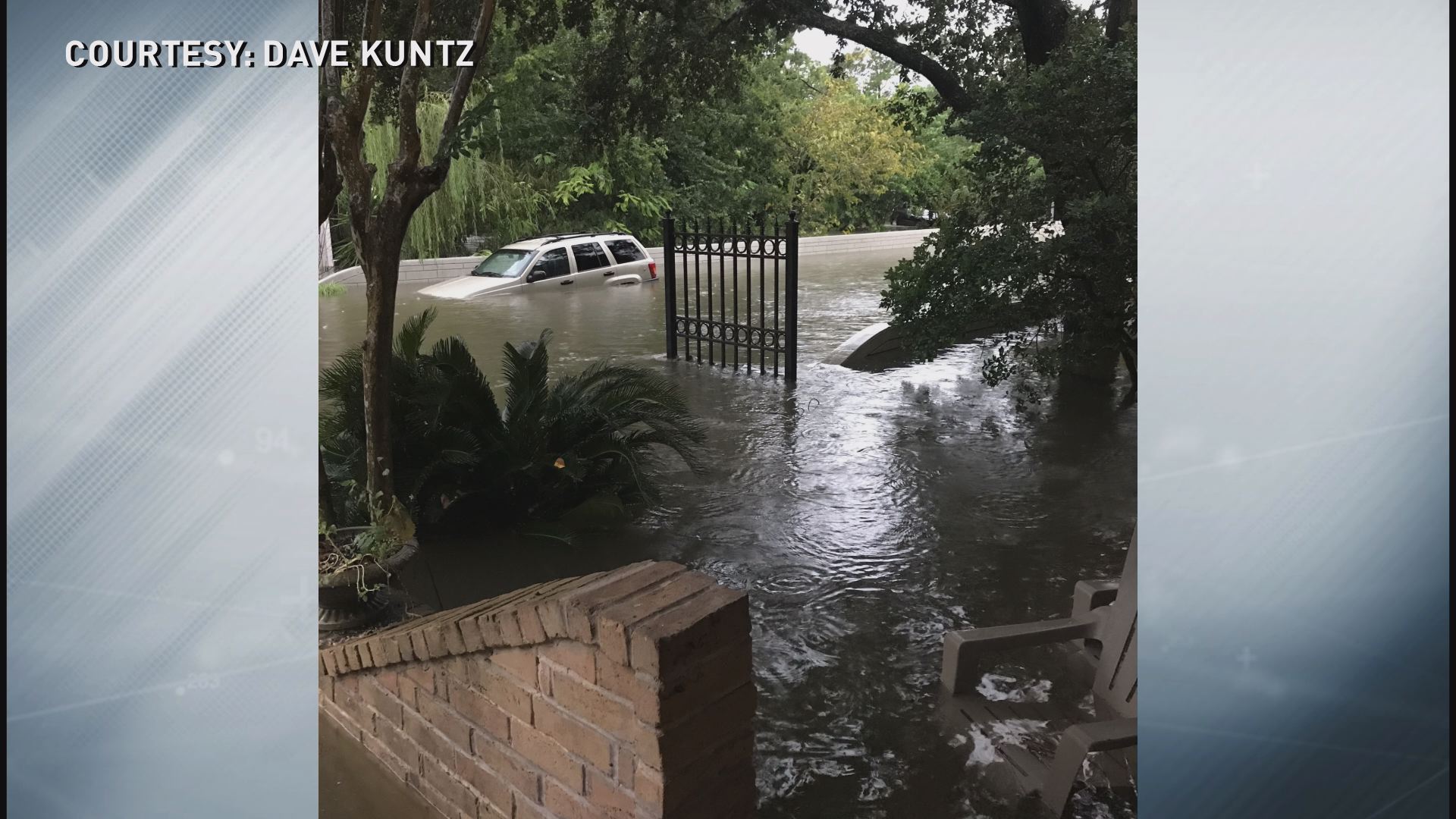 This video comes from our neighbor, Lana Weisman. It shows rescuers grabbing her daughter.