Catlin Hendee recently walked away from a crash that could have taken her life. She wanted to share the experience, not as a reason to lecture anyone, but as a reminder. This is her story, in her own words. You can also hear from Caitlin in the video above, shot by producer Cody Broadway.
It's a passion, it's a hobby, and it's the way many people in Colorado get around town.
Catline Hendee, from Aurora, says you can't get the feeling you get from a motorcycle anywhere else.
But she, like anyone else who rides a bike, knows there's a certain element of danger.
"There's a saying among motorcycle riders that it's not if, but when you get in a motorcycle accident."
Hendee knows that to be true now.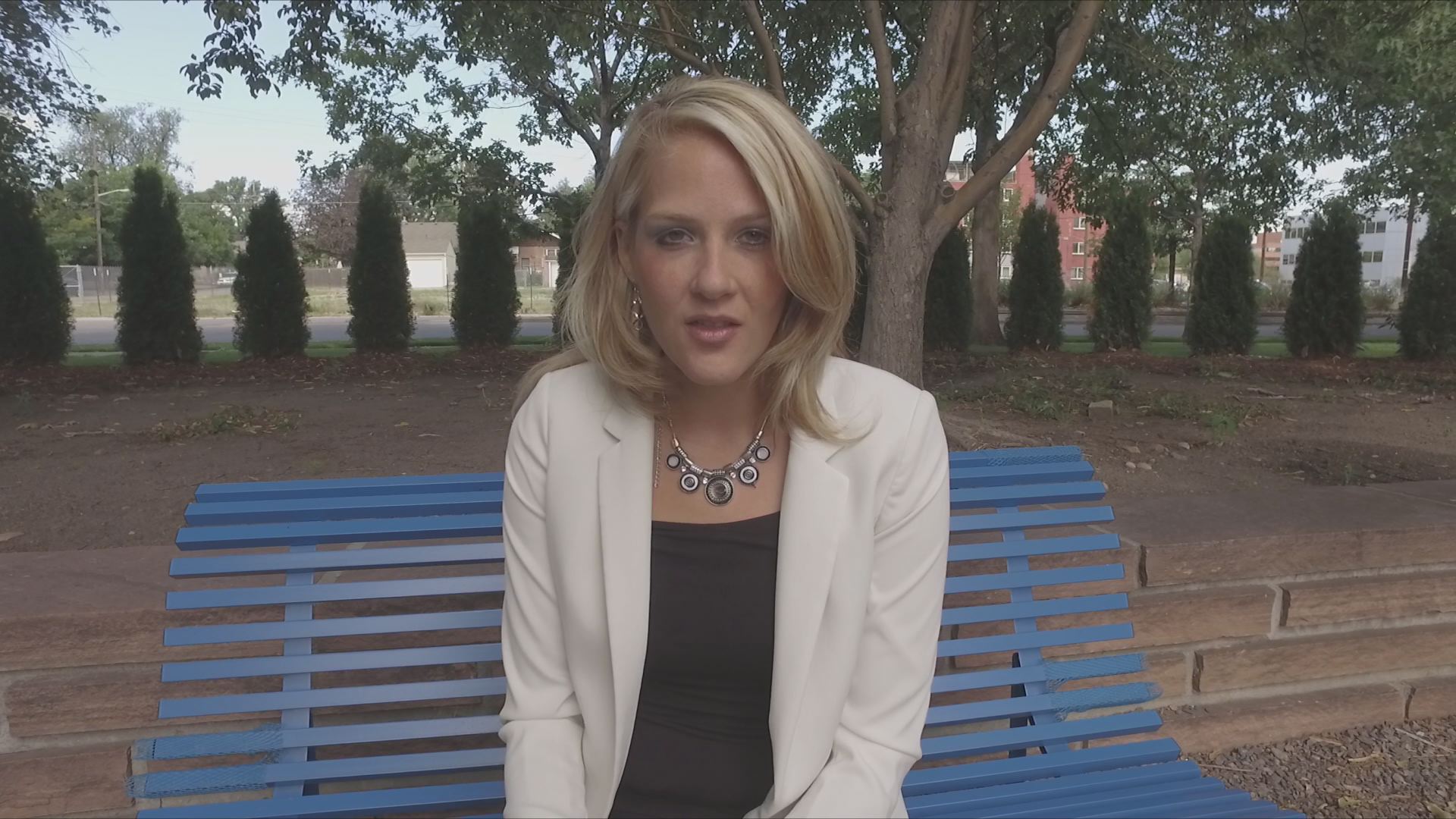 "Last Saturday I ran into a car, I T-boned the car in an intersection on my motorcycle and I flipped over the hood of the car, the top of the car, and then landed on the other side on the pavement. My bike did a 360 in intersection and spun around and totaled."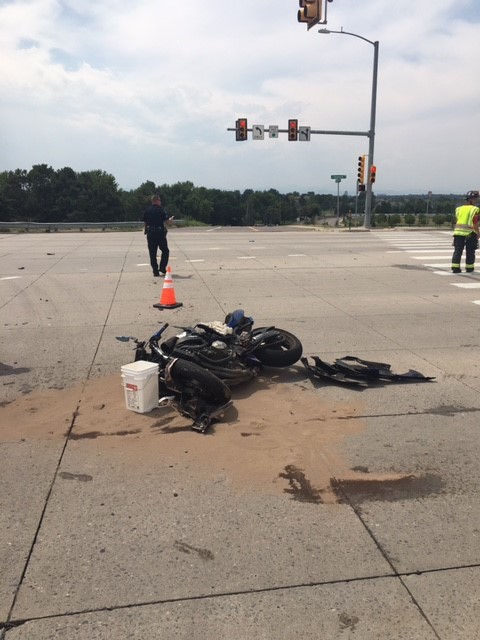 The crash could have taken Hendee's life, but she walked away with only a slight cut on her chin and a few bruises, and she says she knows the reason.
"I always wear all of my gear and my gear literally saved me."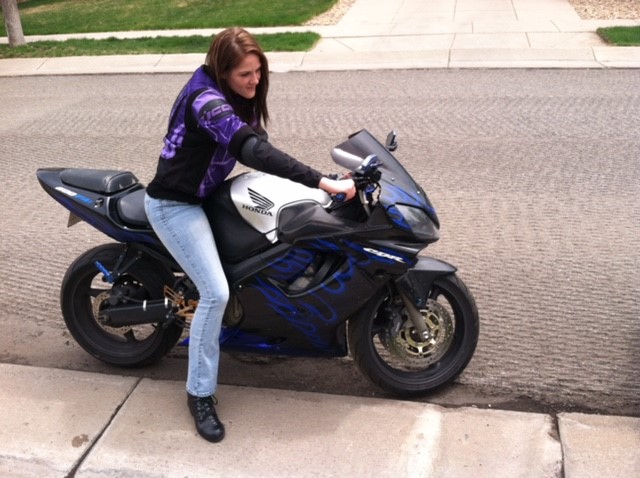 She went to the hospital right away to make sure she was alright.
"I still remember the doctor when he squeezed my body to make sure I was okay and there was nothing broken. He was definitely amazed that no bones were broken, that I was in such good shape after being in such a motorcycle wreck."
Hendee has been riding for five years.
"Having that gear is super important to staying safe and making sure you don't hurt yourself and you don't get hospitalized for long term or broken bones, or all the things that could have happened to me if I was not wearing my gear that day."
A broken neck, an injured spine, and a concussion...it's a few injuries Hendee imagined having if it wasn't for her gear.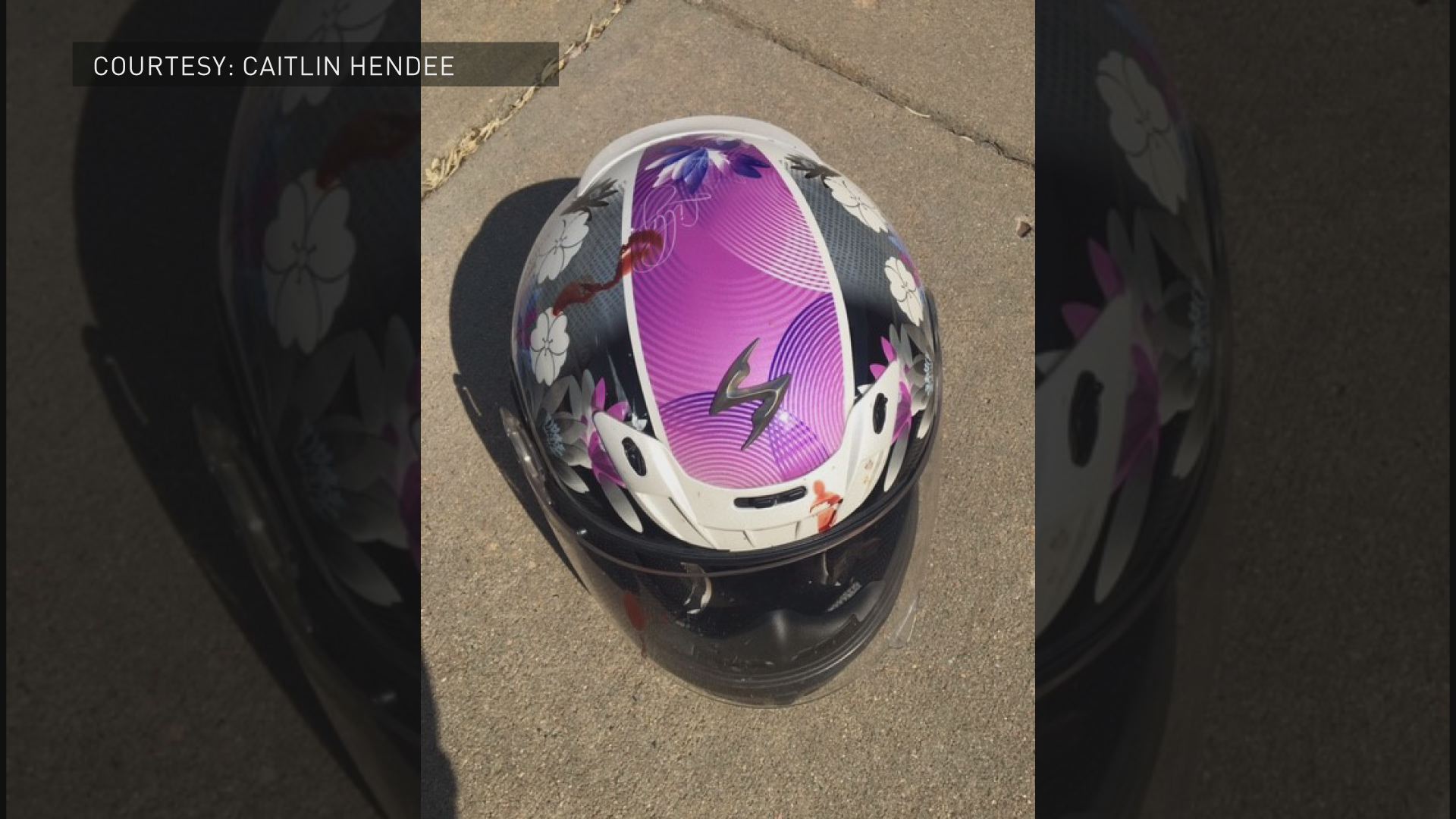 "You definitely always want to wear your gear and that's what I really hope people take away from this."
Hendee wants her story to remind motorcyclists the importance of wearing all of your gear.
"I wear a full jacket with the protective shield inside. I wear a helmet, a full-face helmet. I wear jeans, riding boots."
As long as Hendee's got all her gear on, she's not letting this incident stop her love for riding.
"I just love it too much for that to affect it and again because I was so okay after the accident, I will definitely keep that in mind and perhaps by another one…we'll see."