Colorado's largest school district is facing questions for the third time in two months about the behavior of Denver Public School administrators. The issues vary, and are not connected, but there's a common question about decision making and student safety.
Denver Public Schools has put nine on leave since August. Let's review:
1. After a South High School student reported being groped by two male students at a Homecoming event in September, four administrators were put on leave.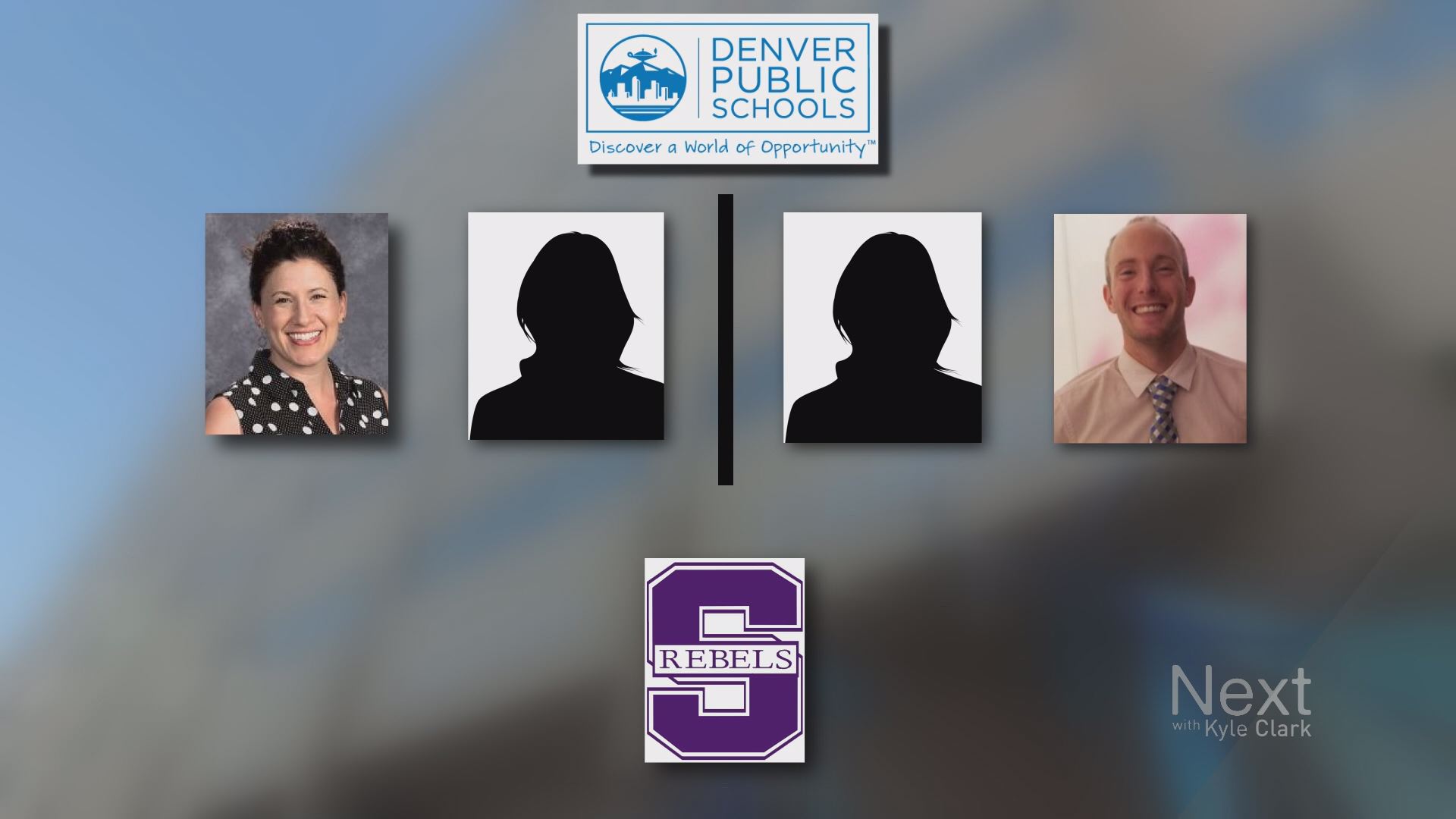 Principal Jen Hanson
Student Advisor Lynette Lucero
School Psychologist Barbara Downing
Assistant Superintendent Sean Precious
The claim is being investigated, but because of a conflict of interest, the Denver District Attorney's Office asked a judge to appoint a special prosecutor to look into the allegations of sexual assault, and whether or not any of the four administrators failed to report abuse or neglect as required by state law under the mandatory reporting law.
RELATED: Did South High administrators fail to report sex assault allegations?
2. Five were placed on leave at East High School in August after 9Wants To Know broke the story about cheerleaders being forced into splits.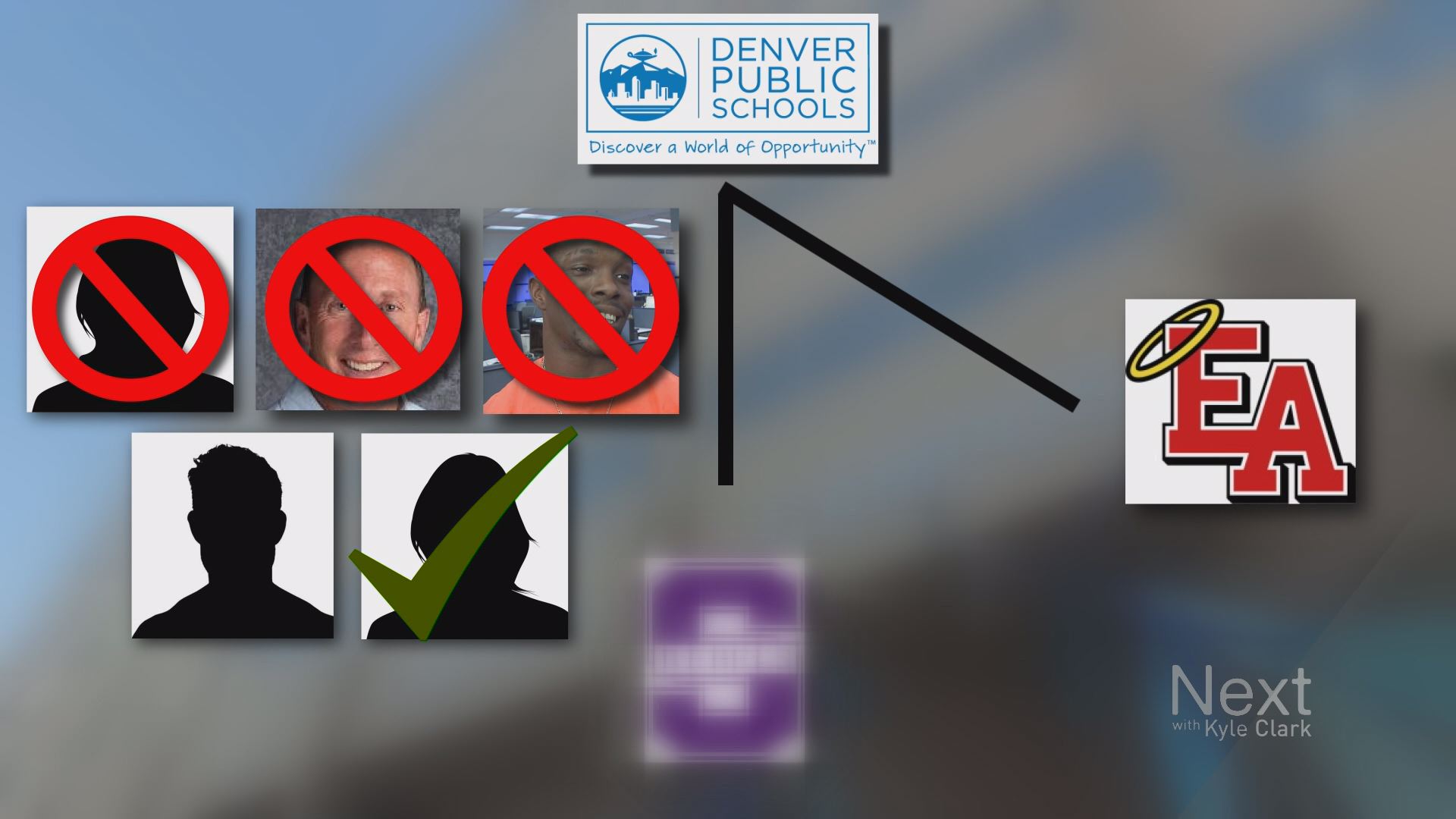 Coach Ozell Williams
Principal Andy Mendelsberg
Athletic Director Lisa Porter
Volunteer Assistant Coach Mariah Cladis
Deputy General Counsel Michael Hickman
Williams was fired two days after the initial story.
One month later, Mendelsberg retired and Porter resigned.
Cladis was cleared and was told she could reapply for her job.
Hickman was disciplined, along with five assistant principals, but the district never said what they involved.
Denver District Attorney Beth McCann did not file charges as a result of the forced splits or for failure to report as a mandatory reporter.
RELATED: Denver DA calls forced splits video 'painful to watch,' declines to file charges
RELATED: East HS principal retires, athletic director resigns in wake of 'forced splits' investigation
3. In another incident, this time at Manual High School, no one was disciplined, but decision making was called into question. Principal Nick Dawkins sent out a letter to Manual parents accusing the Weld Central High School football team of displaying a confederate flag during a game in September.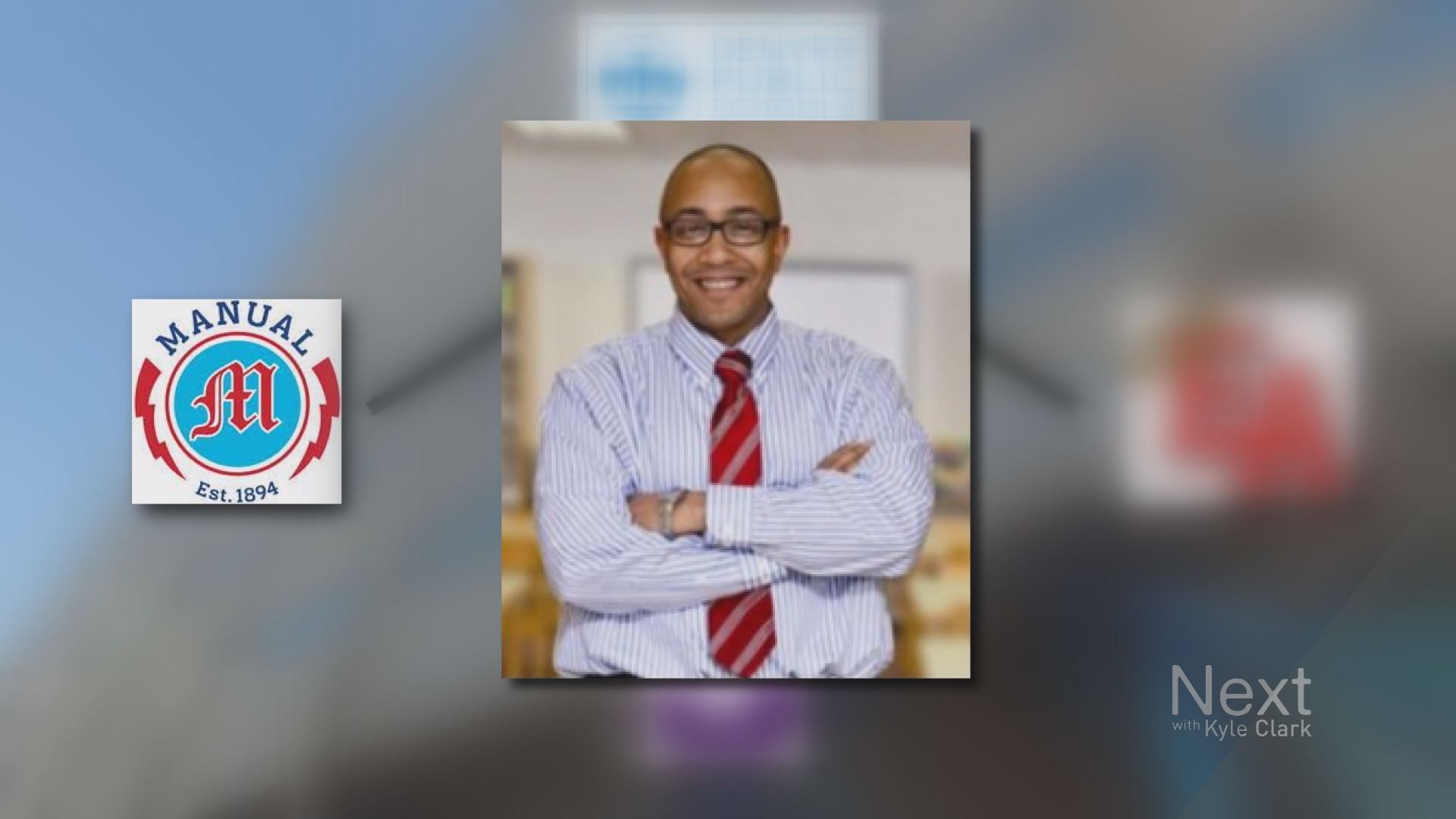 After days of coverage, the school district retracted his claim, but defended Dawkins as a principal.
RELATED: DPS publicly criticizes 9NEWS coverage of Manual game - here's our response